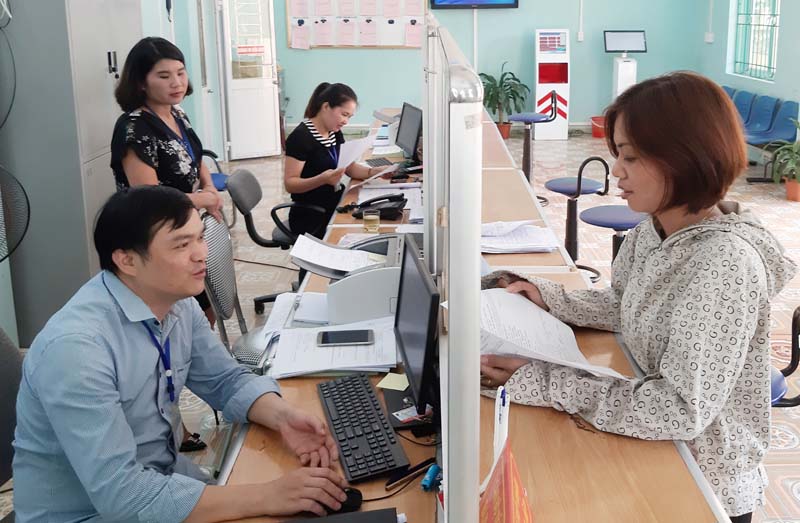 (HBO) – The unit receiving and returning administrative results in ho visit for public administrative services. Most of asked people said they were satisfied with the pubCao Phong district is located on National Highway 6. It is kept tidy and clean to welcome people wlic administrative services here.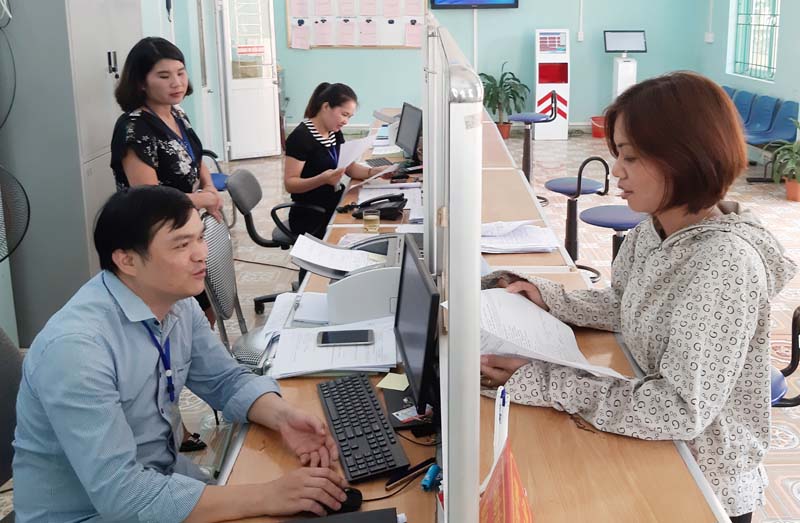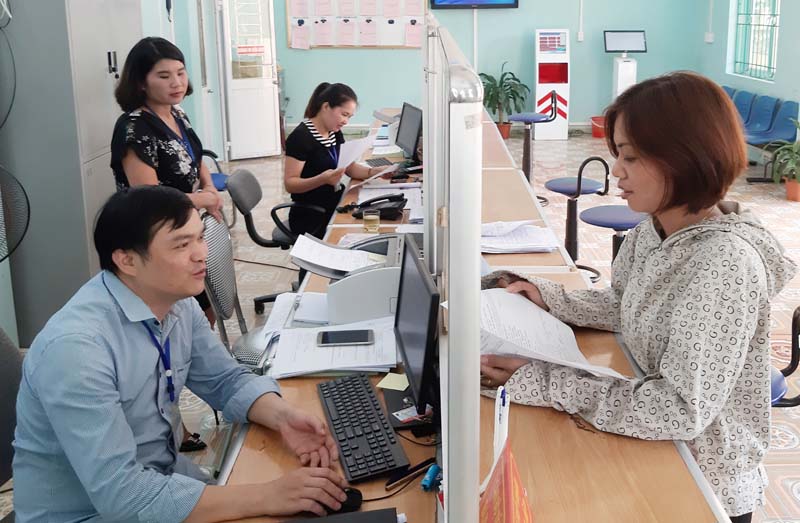 The unit's staff instruct people how to submit their administrative forms.
The district's public administrative centre was founded in 2017 and had its name change to the unit receiving and returning administrative results last year. The unite lies in the heart of the district with hi-tech facilities, such as TV screen displaying administrative procedures, computers for administrative service lookup, automatic queue ticket machine and security cameras among others.
The unit has been under close management of the district's People's Committee and received effective coordination from the committee's divisions, said Nguyen Thi Phuong Thuy, deputy chief of the office of the district's People's Committee and People's Council who is in charge of the unit.
In recent years, the unit's staff has made efforts to provide maximum support for organisations and individuals to access public administrative services and prevent delays in settling applications. They have received dossiers, collected fees and returned results strictly following regulations. The applications have been handled with care to avoid missing.
In the first half of 2019, the unit received 1,478 dossiers, including 1,430 eligible ones. Close to 87.3 percent of the dossiershad their results returned on time while 2.38 percent were overdue.
In the future, the unit will continue coordinating with communal people's committees to apply single-window system at public administrative offices in the district and speed up the process of returning administrative results./.