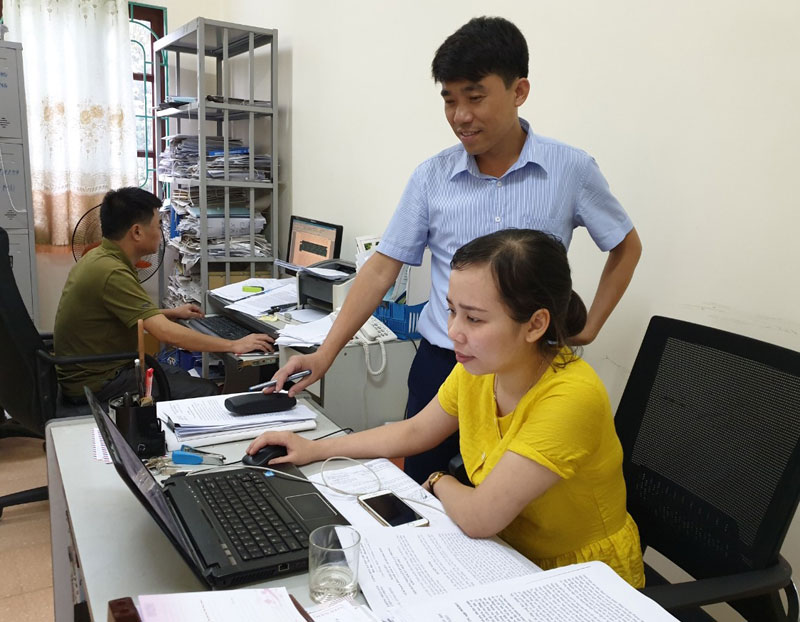 (HBO) - Cao Phong district has 12 communes and 1 town. Implementing the policy of rearranging communal administrative units, the district has been reviewed about area and population of communes in the district. Thereby, the whole district has 5 communes which will be rearranged.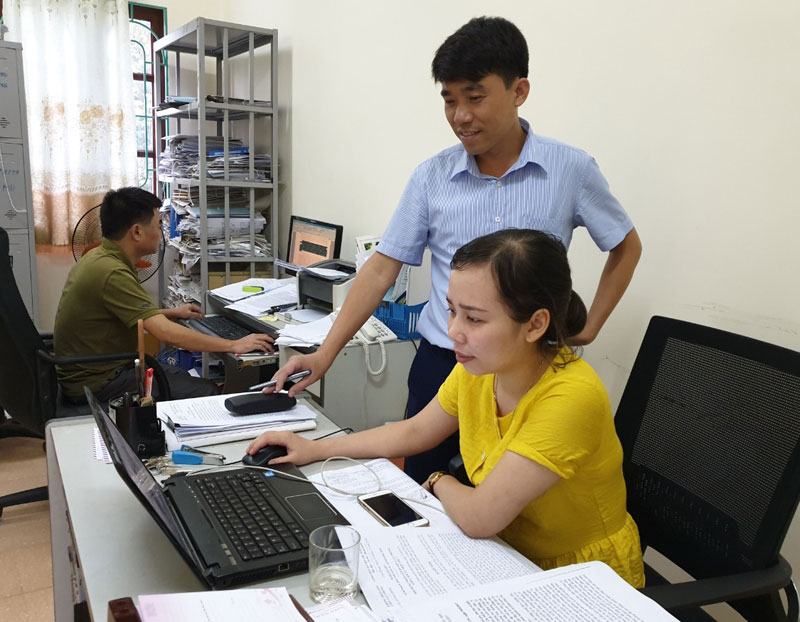 Officer of Cao Phong District Office of Home Affairs reviews officials in the district.
In which, incorporating the entire population and natural area of 3 communes: Dong Phong, Xuan Phong and Tan Phong to establish Hop Phong commune. Incorporating the entire population and natural area of 2 communes Yen Lap and Yen Thuong to establish Thach Yen commune. As a result of obtaining opinions of the people in 5 communes, the people agreed with high high percentage, from 82.34% - 97.3%. Afterwards, 100% of delegates of the People's Councils of communes and districts also voted to agree on the arrangement.