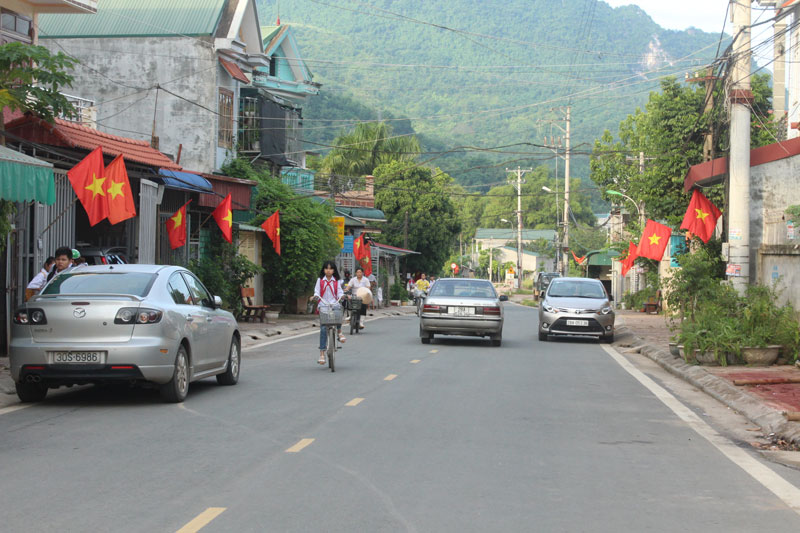 (HBO) - Every year, at the end of August, people of Hoa Binh city hang the national flags and banners to celebrate the August Revolution, National Day September 2 with the slogan "Great President Ho Chi Minh lives forever in our career".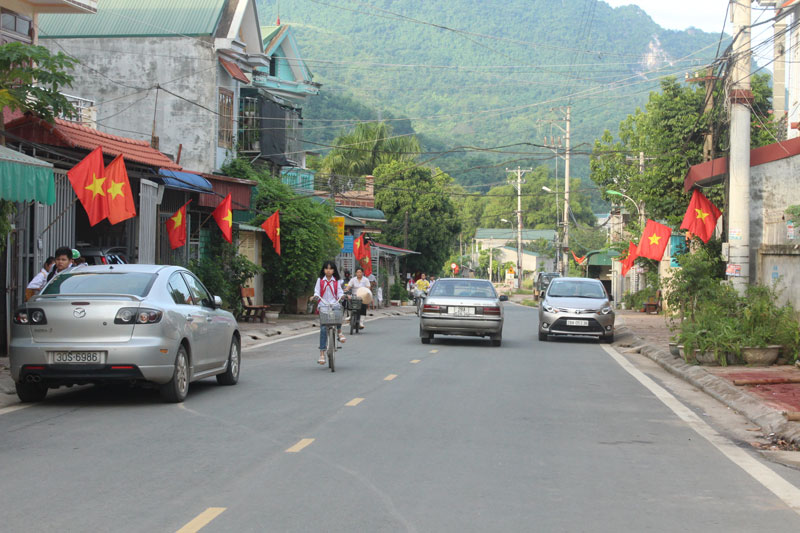 People in Cham Mat Ward (Hoa Binh City) hang the national flag to celebrate National Day 2/9.
Officials and people of Hoa Binh city always engraved the the merits and Will of President Ho Chi Minh.
Looking back on the 50 years of implementing President Ho Chi Minh's Will, after 14 congresses, Hoa Binh city Party Committee led the people to complete successfully political duties; solidarity, flexibility, creativity, wisdom, innovation in leadership and directing labor for production and business. This is a solid premise to help the Party Committee, government and people firmly overcome difficulties and challenges to build and develop a rich and civilized homeland.
In 2018, the structure of economic sectors shifted of Hoa Binh ci ty in the right direction: services accounted for 55.9%; industry and construction 39.2%; agriculture, forestry and fishery 4.9%. The average income is 57 million VND/person. The poverty rate of 1.05%. Hoa Binh city was recognized by the Prime Minister to complete the task of building a new countryside.