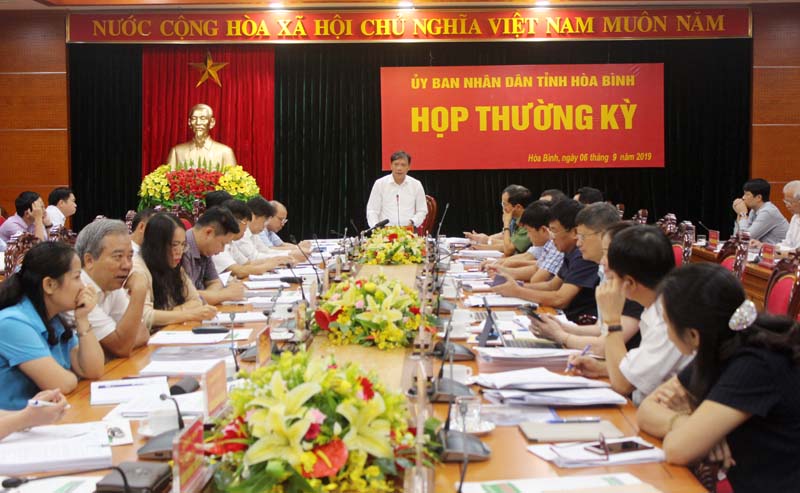 (HBO) – Deputy Secretary of the Hoa Binh Party Committee and Chairman of the provincial People's Committee Bui Van Khanh recently chaired a regular meeting of the committee for August, during which participants raise their ideas on major issues related to socio-economic development of the province.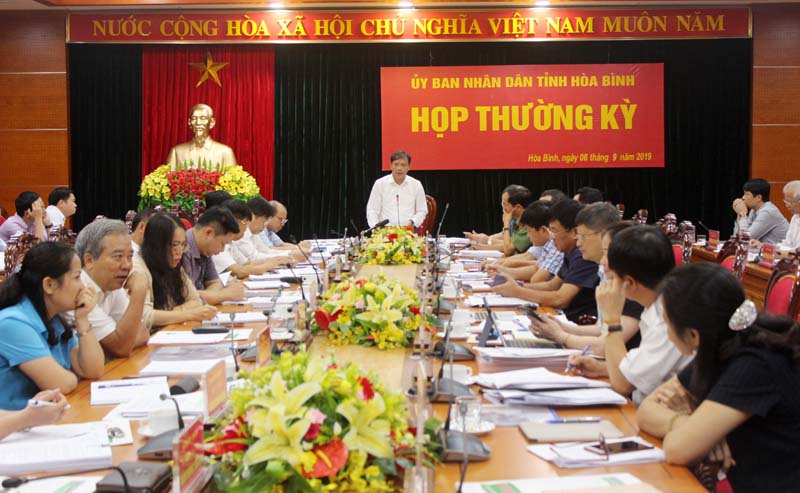 Chairman of the provincial People's Committee Bui Van Khanh addresses the meeting.
In the first nine months of this year, the province recorded gross regional domestic product (GRDP) growth of 8.12 percent, with the expansion of the agro-forestry-fisheries sector reaching 3.75 percent, industry-construction 11.48 percent, and service 7.02 percent.
Economic structure of the province has seen positive transformation, with 19.71 percent from the agro-forestry-fisheries sector, 49.52 percent from the industry-construction, and 30.77 percent from the service.
Concluding the meeting, regarding the project to develop the export market of citrus products, Khanh stressed the need to ensure the feasibility of the project with defined approach and solutions to complete export target, as well as the evaluation of product quality, material region, export markets and implementation time.
Reviewing the socio-economic situation in the first nine months and major tasks for the rest of the year, the provincial leader underlined the need to focus more on the harmony of economic and social issues, while clarifying unreached targets and pointing out the reasons, thus seeking suitable solutions, with special attention to measures to ensure growth and State budget collection.
It is necessary to deal with the slow disbursement of public investment, strengthening responsibility of sectors, and speeding up the ground clearance for projects, and ensuring that all works will be done correctly, he asked.
He also requested leaders of sectors and localities to bear responsibility in issues causing discontent in the localities and sectors under their management./.