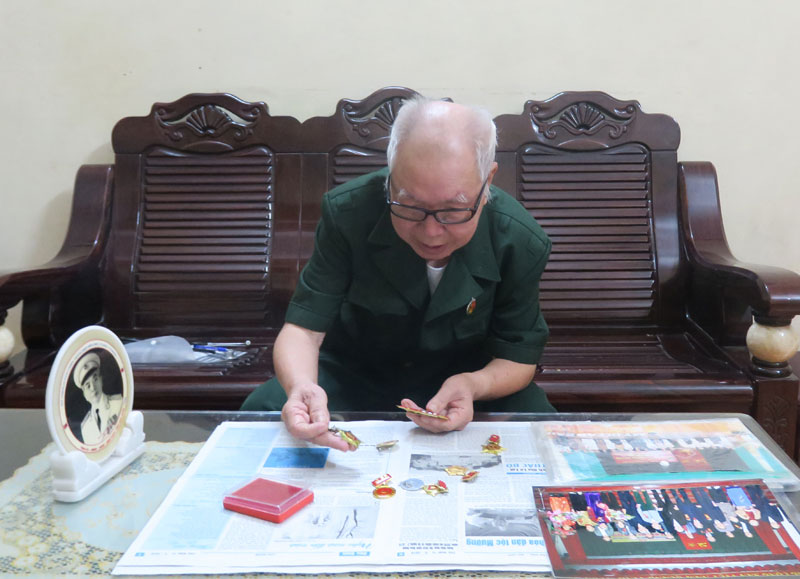 (HBO) - In the spirit of "all for the front line, all for the victory", in 1953 – 1954, people of all ethnic groups in the province enthusiastically contributed to building warehouses and camps and providing food and foodstuff to serve the historic Dien Bien Phu campaign.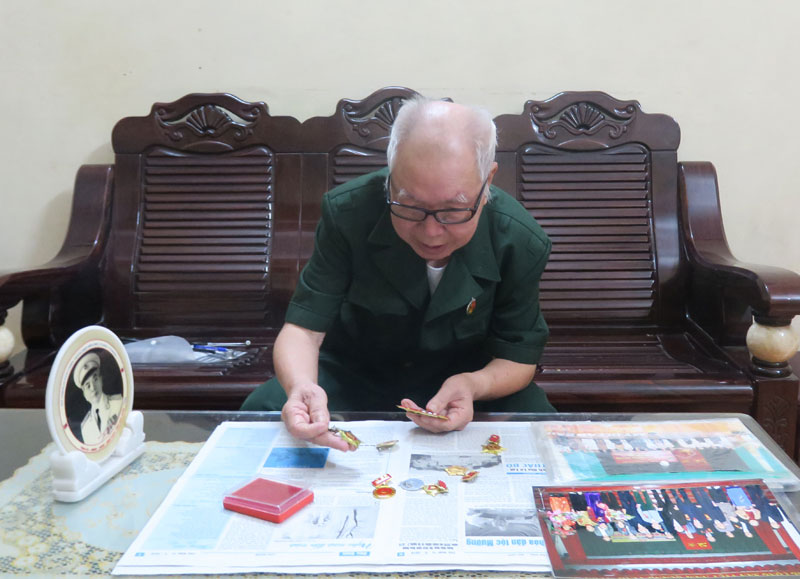 Mr. Duong Hong Ky, Group 3, Dong Tien ward, Hoa Binh city – a former Dien Bien soldier looks at keepsakes in his military time.
According to contents in the book "History of the Party Committee of Hoa Binh province (1929-2010)", in January 1954, in response to the urgent request of the campaign, provincial authorities mobilised and organised three teams of young volunteers and 3,000 transporters to coordinate with those from adjacent localities to repair, upgrade and expand over 70 km of road from Hoa Binh to Moc Chau (Son La province).
The local army forces, young volunteers and thousands of transporters worked hard along bridges and roads to ensure smooth traffic.
Notably, in the Dien Bien Phu campaign, Hoa Binh has mobilised over 380,000 of labourers and 905 pack bikes to transport 4,900 tonnes of goods; milling 545 tonnes of paddy; and provided nearly 40 tonnes of meat, nearly 1,900 m3 of wood and bamboo for the army.
Therefore, Dien Bien is always in the heart of former soldiers and volunteers. Every year, local authorities arrange meetings with Dien Bien soldiers and organise visits to former battlefields to recall memories of the campaign.