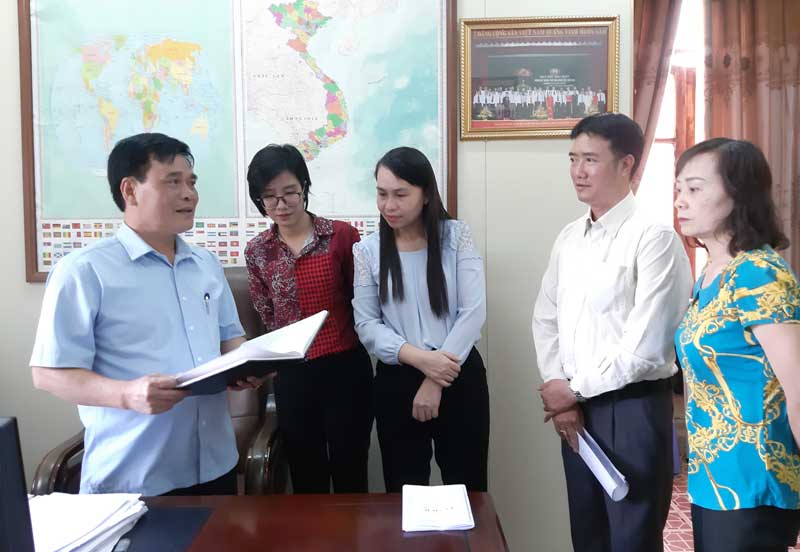 (HBO) – Based on instructions of the Party Central Committee and the provincial Party Committee, the Party Committee of Hoa Binh city has issued Plan 197-KH/TH.U to direct Party committees at lower levels to seriously implement Directive 35-CT/TW on holding Party congresses at all levels towards the 13th National Party Congress.
Party committees and Party cells in the city are building their own plans to carry out the Directive after completing the popularization of the Directive.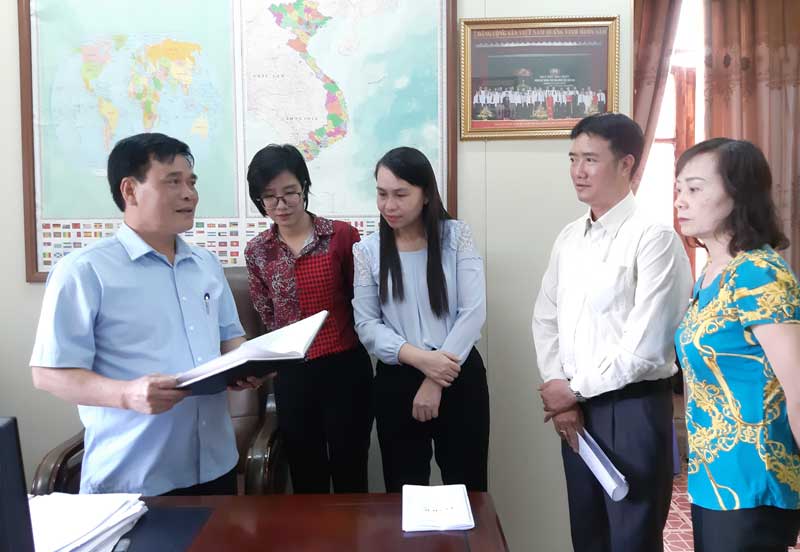 Officials of the Organisational Commission of the city's Party Committee discuss how to provide directions on organizing all-level Party congresses.
Head of the city Party Committee's Organisational Commission Luu Tien Thinh said the two most important contents in organizing Party congresses are the drafting of documents and personnel work. The city Party Committee's office has been assigned to issue instructions on how to build Party committees' documents to submit to the Party congresses, while the Commission of Information and Education will give instructions to Party committees regarding the discussion of draft documents.
Personnel work and the election of Party committees must be carried out in accordance to the Party's Statute and regulations. The nomination of candidates to the Party committee should be based on personnel plans, with attention given to discovering new faces with professional and managerial abilities, good morality and potential, while ensuring the ratios of young people, women and ethnic groups. The criteria for members of Party committees should be based on regulations and instructions of the Party Central Committee and the provincial Party Committee as well as the qualifications and criteria for leading positions under the management of the standing board of the provincial Party Committee.
Under the city Party Committee's instruction, Party cells under the direct control of grassroots-level Party Committees should hold congresses before March 31, 2020. Grassroots-level Party cells and Party organisations should hold congresses before June 30, 2020. The city's Party organization should hold its congress before August 31, 2020.
Hoa Binh city has taken initiative in giving instructions on all-level Party congresses. So far all Party cells and organisations under its direct control have implemented Directive 35 on schedule./.