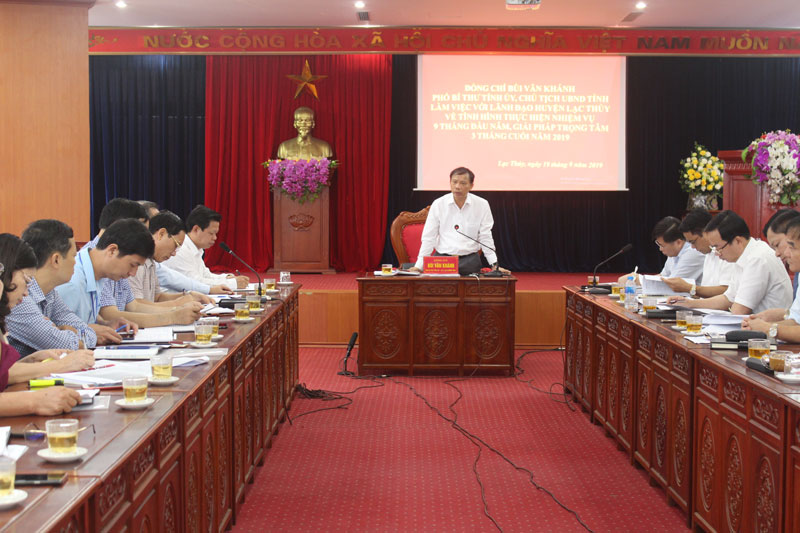 (hbo) - A delegation of the provincial Party Committee of Hoa Binh headed by its Permanent Vice Secretary and Chairman of the provincial People's Council Tran Dang Ninh has examined the implementation of the 16th provincial Party Congress' Resolution in Lac Thuy district.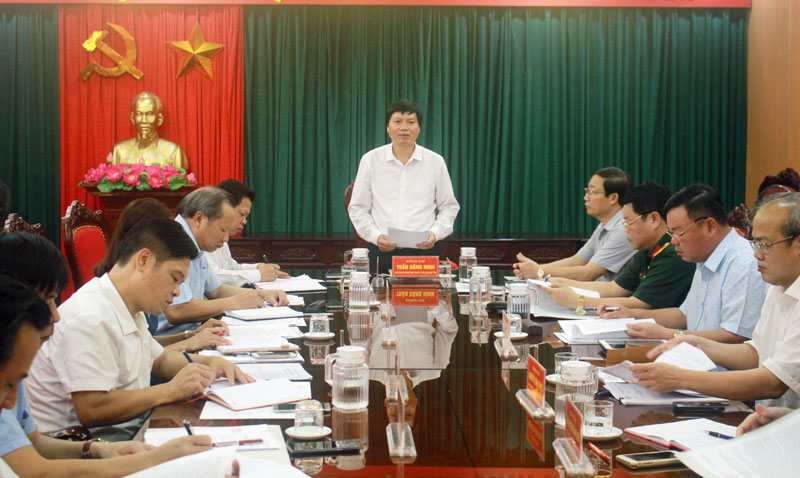 Tran Dang Ninh, Permanent Vice Secretary of the provincial Party Committee and Chairman of the provincial People's Council, delivers conclusion speech.
Lac Thuy has so far reached and exceeded 12 out of 19 targets set by the district Party Committee's resolution, and fulfilled seven out of 19 targets set in the Resolution of the provincial Party Congress. Accordingly, local economic structure has continued to shift in the right direction, with per capita income increasing by 23.1 percent compared to 2015 and the rate of poor households decreasing to 9.66 percent. Meanwhile, the district has recorded thriving investment as well as improved socio-cultural activities, social welfare, and living standards. Defence-security has been ensured while Party building work has been strengthened.
However, the local economy is yet to grow in a sustainable manner. Per capita income remains lower than the provincial average (just equal to 73.3 percent), while State budget collection has not met the resolution's target.
In conclusion, Ninh suggested the Lac Thuy district Party Committee further assess its unfulfilled targets and their specific causes; focus local resources on completing remaining targets, particularly difficult ones; and promote good outcomes achieved in urban development and business growth. He said Lac Thuy needs a decentralization mechanism for State budget collection to realise the goal of collecting 100 billion VND by 2020. Promoting Party-building activities and boosting economic restructuring toward higher proportions of service-tourism and industry are also important, he added./.