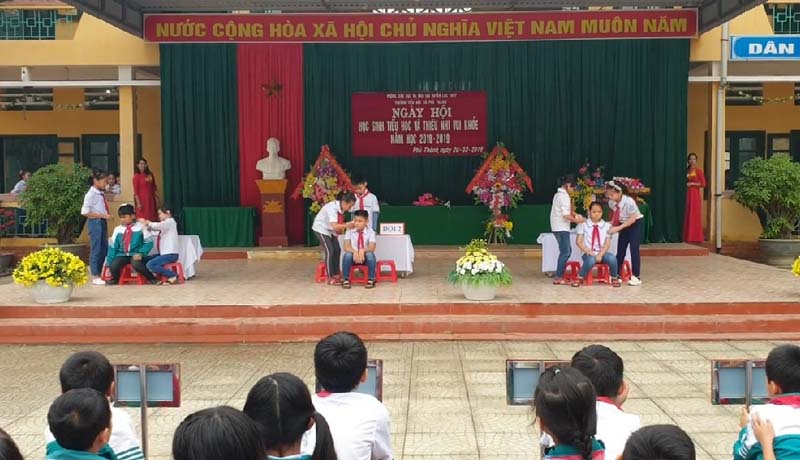 (HBO) - It is the second year the school meeting national standards, level 2, has held innovative activities for students via flag-saluting session in the beginning of each week.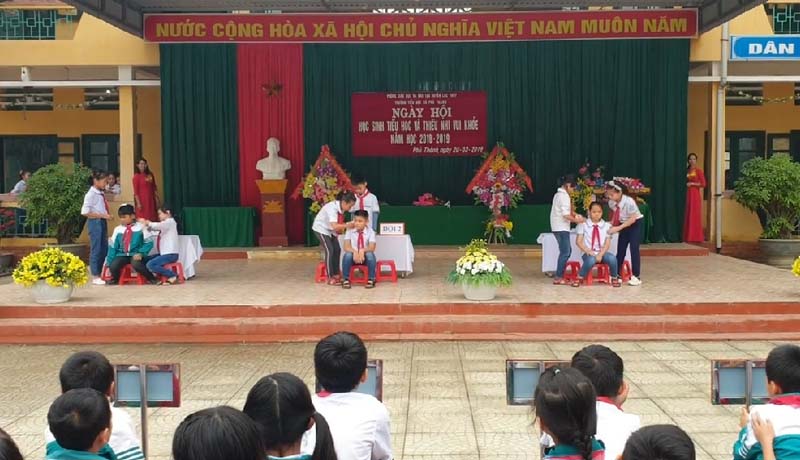 Students at Phu Thanh elementary school (Lac Thuy district) join monthly thematic activities to equip themselves with injury prevention skills.
Since the 2017-2018 academic year, after making initiatives and collecting appropriate contents, the school has concretised the model by activities suitable for themes.
During the 2019 – 2020 school year, the school chose the theme of educating students about its tradition along with cultural and art activities, especially singing songs about teachers, friends and school, and folk games. The October theme was traffic safety in combination with injury prevention and control for students. The November theme will be "Mother and Teacher", encouraging students to learn about Vietnamese Teachers' Day via music competitions and folk games. "When you drink water, think of its source" is the theme of December, with sightseeing visits and extracurricular activities.
In the second term of the school year, practical themes will be launched, including those celebrating the founding anniversary of the Ho Chi Minh Communist Youth Union and the Ho Chi Minh Young Pioneer Organisation as well as the birthday of President Ho Chi Minh.
The school also spends much time in the flag-saluting session for students to share learning experience and engage them in cultural and arts activities and folk games. Besides, students are equipped with skills to prevent fires, sex abuse and school violence./.