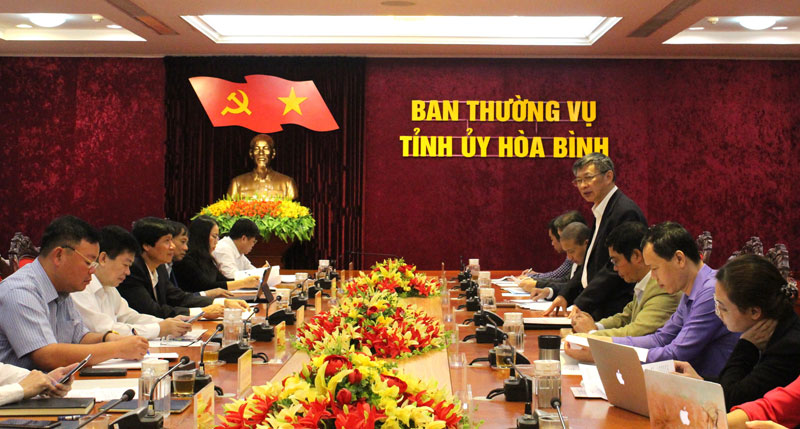 (HBO) - A delegation from the Party Central Committee's Commission for External Affairs, led by its Vice Chairman Nguyen Tuan Phong, held a working session on November 7 with the provincial Party Committee's Standing Board of Hoa Binh province.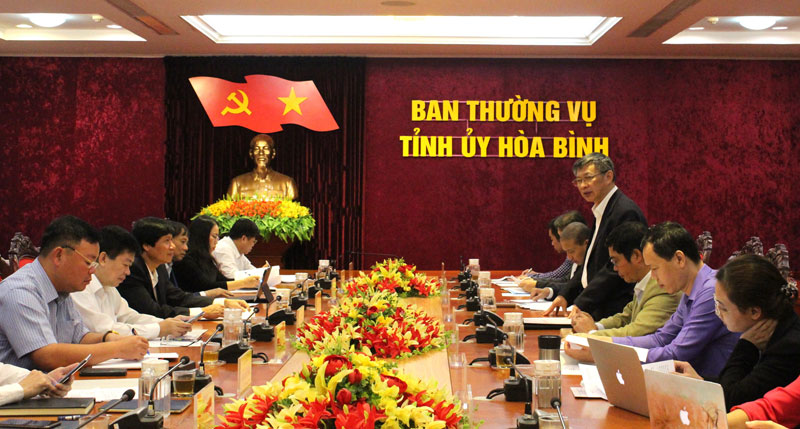 Nguyen Tuan Phong, Vice Chairman of the Party Central Committee's Commission for External Affairs, speaks at the session.
As heard at the function, the local authorities have worked to step up the communications work; implement the province's plan for external information to promote its images to international friends; and maintain good relations with foreign localities and seriously implement international commitments and agreements.
Regarding people-to-people diplomacy, Hoa Binh has prioritised boosting relations with foreign organisations and people, and improved the quality of cooperation with non-governmental organisations (NGOs) while taking the most of support from international friends and local residents overseas to strengthen the province's overall development.
Provincial leaders have actively taken part in international events and paid attention to investment attraction. Coordination with relevant agencies for external affairs has been also improved.
At the session, Hoa Binh officials expressed their wish to receive further support to obtain more ODA-funded projects, better carry out cooperation pacts it signed with international partners, and contact with NGOs in Vietnam.
The province also requested the Party Central Committee's Commission for External Affairs to join central high-ranking delegations in their trips to foreign countries to organise investment promotion activties.
Speaking at the event, Phong praised Hoa Binh's current growth, saying he believed in its future development.
Acknowledging the province's proposals, he said the commission will continue assisting Hoa Binh in its external affairs in the coming time./.