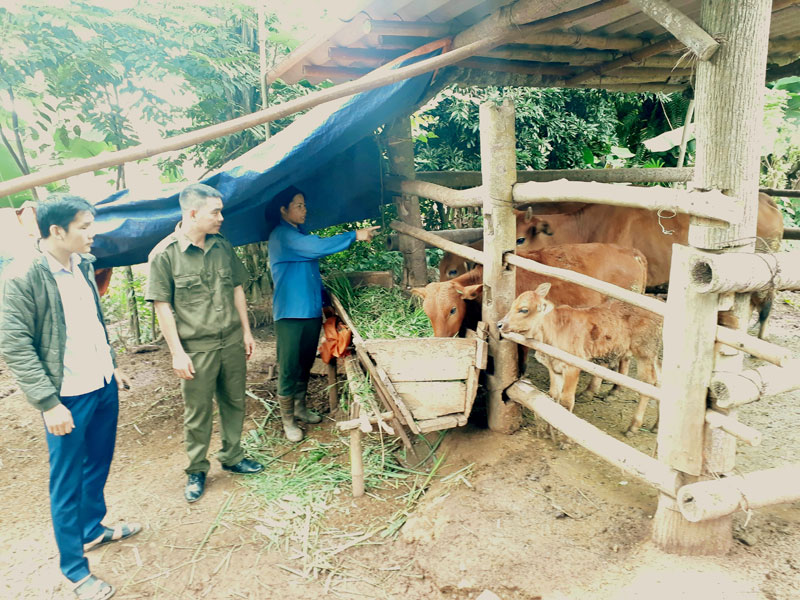 (HBO) - Studying and following Ho Chi Minh's ideology, morality and style, over the years, Lac Son district Police has had a lot of practical activities. In particular, the unit has built a fund "join hands for community life".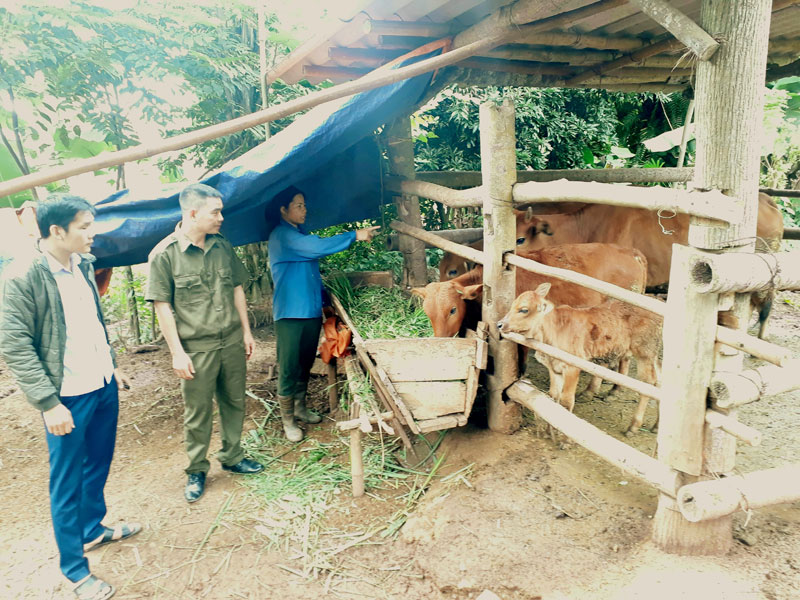 The Lac Son district police handed over the cow to Bui Thi Dung, Rang Thiem, Van Son commune, Lac Son district.
To build the fund, every month, every soldier saves salary. Through the fund, the district Police has organized a lot of voluntary activities, notably buying cows for families in extremely difficult circumstances in Lac Sơn district.
After 3 years of implementation, up to now, there have been 17 cows awarded. This is really great encouragement for the difficult households to rise in life.
In 17 cows that were given, some cows gave birth. Lac Son district Police soldiers always closely follow, monitor and support the cow to develop well, becoming a "fishing rod" for poor households.
At present, Lac Son district Police soldiers still regularly save money to buy more cows to donate to poor households. This is really meaningful action in studying and following Uncle Ho's example. Thereby, highlighting the image of Police soldiers for the people serving.