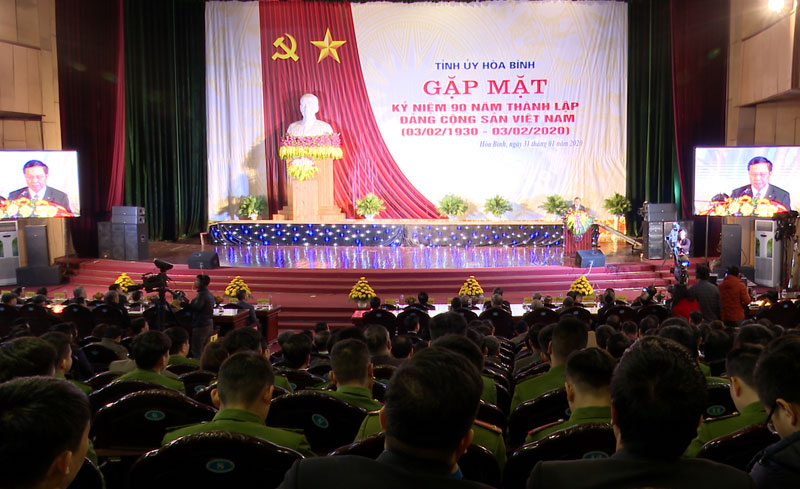 (HBO) – The Standing Board of the provincial Party Standing Committee has held a gathering to mark the 90th founding anniversary of the Communist Party of Vietnam (CPV) (February 3, 1930-2020).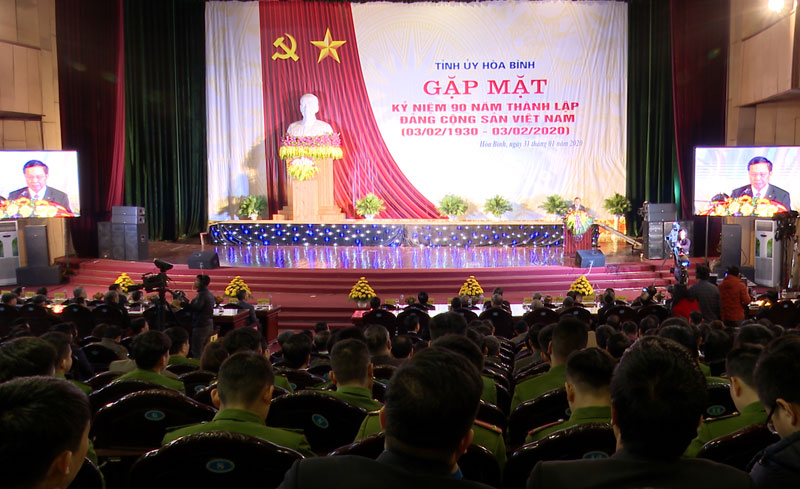 Speaking at the event, Secretary of the provincial Party Committee Bui Van Tinh recalled the CPV's 90-year glorious history.
He said 2020 is the last year for the implementation of the 12th National Party Congress' Resolution, the Resolution of the province's 16th Party Congress and the five-year socio-economic development plan for 2016 – 2020. The year will also see the organization of Party congresses at all levels towards the 13th National Party Congress along with many major anniversaries of the nation, Tinh added.
The provincial Party leader urged the Party organisations, authorities and people of all ethnic groups in Hoa Binh to make greater efforts to accomplish all set goals. He ordered more focus on improving local business climate; restructuring local economy, renewing growth model, and enhancing productivity, efficiency and competitiveness; promoting cultural and social affairs; improving local living standards; streamlining the local administrative apparatus; accelerating administrative and judicial reforms; promoting effective enforcement of law; consolidating defence, security and social order; and promoting external relationsand international integration.
He wanted more heed to be paid to the organization of local-level Party congresses for the 2020 – 2025 term for the successful organisation of the province's 17th Party Congress and the 13th CPV Congress. The province will also continue implementing the resolutions of the 11th and 12thParty Central Committees and thePolitburo's Directive 05-CT/TW on studying and following President Ho Chi Minh's thoughts, moral example and style, he said.
The Secretary of the provincial Party Committee expressed his belief that the Party organisation, authorities and people of Hoa Binh will develop the province, contributing to fulfilling President Ho Chi Minh's wish in his testament – to build a Vietnam of peace, unity, independence, democracy and prosperity.
The Standing Board of the provincial Party Committee took the occasion to award the 60-year Party membership badges to two former leaders of the province and present certificates of merit to the Party organisations of Hoa Binh Newspaper and Hoa Binh Television in recognition of their outstanding results at the Bua Liem Vang (Golden Hammer and Sickle) Press Award during four years from 2016 to 2019./.