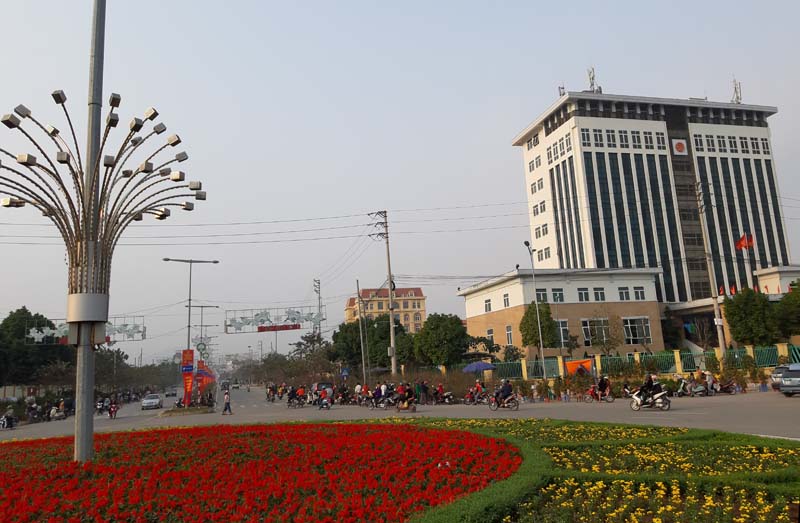 (HBO) - This spring, the Communist Party of Vietnam turns 90. This is also the spring of actions and reforms towards ensuring a better life for the people and building a country of prosperity and integration. joining the whole country's development efforts, the Party organisation of Hoa Binh province over the last 16 tenures has made persistent efforts to improve and reform its leadership capacity, realise the Party Central Committee's resolutions, and successfully carry out socio-economic development tasks.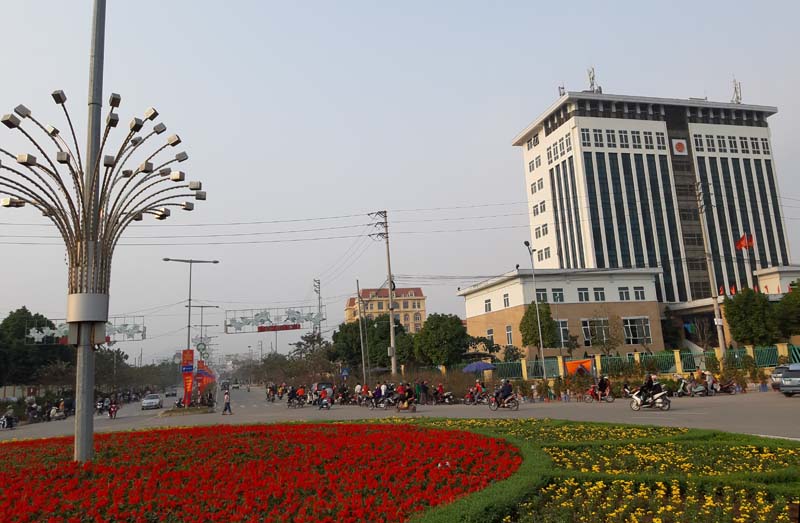 Hoa Binh province has invested more in local infrastructure. (Photo: Part of the Quynh Lam Centre in Hoa Binh city ahead of the Lunar New Year)
Thanks to endeavours by the local Party organisation and people, Hoa Binh, which used to be a province with underdeveloped infrastructure and difficulties in people's life, has obtained important achievements. Its Party organisation has grown up in all aspects, thus fulfilling its duties and winning over people's trust.
The Party's role and leadership capacity in the province have been affirmed. Its guidelines and resolutions have been implemented, thus creating strong improvement in all social areas. Besides, resources have been mobilised and used in an effective manner to develop infrastructure and production activities and tap into local advantages. As a result, Hoa Binh has gained a facelift.
The province has taken the lead in merging district- and communal-level administrative units, which has been strongly supported by locals. Meanwhile, actions to remove obstacles in production and business activities have proved fruitful. Budget revenue has posted fast growth, export revenue is on its way to reach 1 billion USD, and the investment climate has continued to be improved.
Hoa Binh is now a destination of many major projects invested by big businesses in such fields as tourism, services, eco-residential areas and industry, which will open up chances for strong development in the future.
Infrastructure has received more investment with many structures built and hoped to drive local growth and shift economic structure sustainably. A number of important facilities have had their construction started or been put into use such as Road 435 that will increase chances for attracting investment to tourism in the area of Hoa Binh Lake; the road linking Ho Chi Minh Road with National Highway 12B that will help boost development in disadvantaged communes of Lac Son and Yen Thuy districts; Hoa Binh 3 and Hoa Binh 2 bridges; Chi Lang Road linking with National Highway 6; and Hoa Binh-Moc Chau Road.
In particular, thanks to efforts by all-level authorities, sectors and the political system in the entire Party organisation, the province has basically achieved the difficult economic targets set in the resolution of the 16th provincial Party congress./.