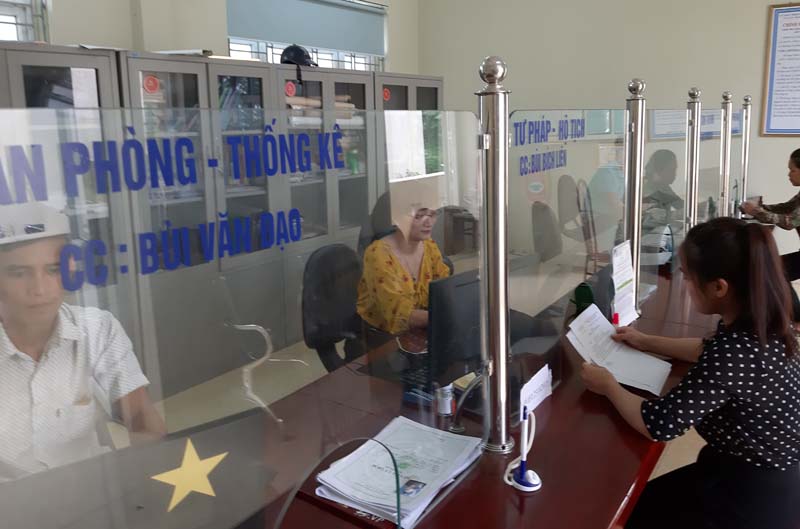 (HBO) – The patriotic emulation movement has attracted a large number of Party officials, members and people in Cao Phong district of Hoa Binh province, thereby creating great momentum for the locality to fulfill its political and socio-economic development tasks.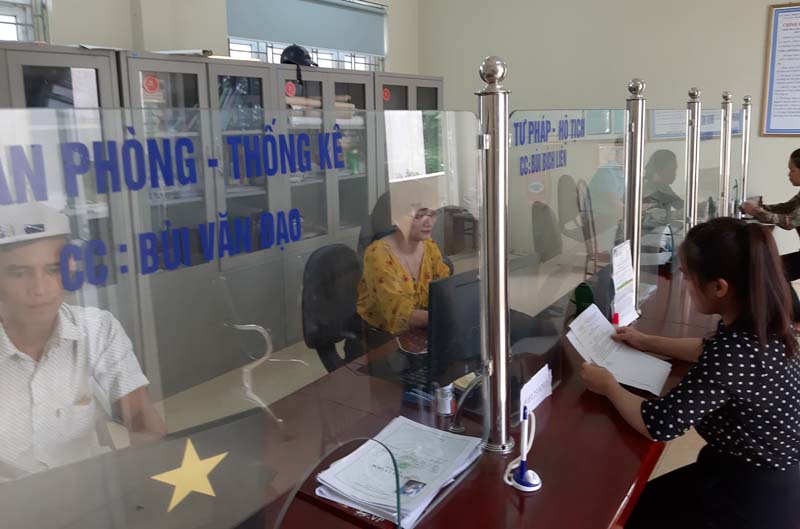 Staff of the division for settling administrative procedures of Xuan Phong commune, now Hop Phong commune of Cao Phong district, provide good services to locals.
The emulation movement has encouraged local agencies to strongly improve their performance. They have reformed their working methods, promoted work quality, and stepped up administrative reforms to better serve businesses and people.
Thanks to the increasingly substantive patriotic emulation movement, Cao Phong has tapped into its potential and advantages to boost socio-economic development. It has pushed ahead with agricultural restructuring in association with new-style rural area building, along with the formation of concentrated orange and sugarcane farming areas to meet the market's demand.
The district has had about 3,000ha of land under high-yield and high-quality citrus tree varieties that meet VietGAP and food safety standards. About 40,000 tonnes of fruits were harvested in the 2019-2020 crop. With an average price of 20,000 – 25,000 VND per kg, they generated some 500 million – 600 million VND per ha for farmers.
Additionally, Cao Phong has maintained an area of 2,700 ha under sugarcane, which has also become a stable source of income, about 120 million – 150 million VND per ha. Local authorities are also promoting hi-tech agriculture and cleaner production practices in line with the market's demand, thus helping boost sustainable development.
Encouraging outcomes have also been recorded in the tourism sector. The district is currently home to some attractive tourist destinations and tours like the cave complex in Dau Rong Mountain (Cao Phong township), the Heritist Park (Bac Phong commune), tours of orange orchards, and Thac Bo Temple (Thung Nai commune).
The patriotic emulation movement has created a driving force for localities in Cao Phong to develop and improve local residents' material and spiritual lives. In particular, the annual per capita income has reached 48.5 million VND, the household poverty rate been reduced to 12.4 percent, and health insurance covered up to 99.93 percent of the local population./.