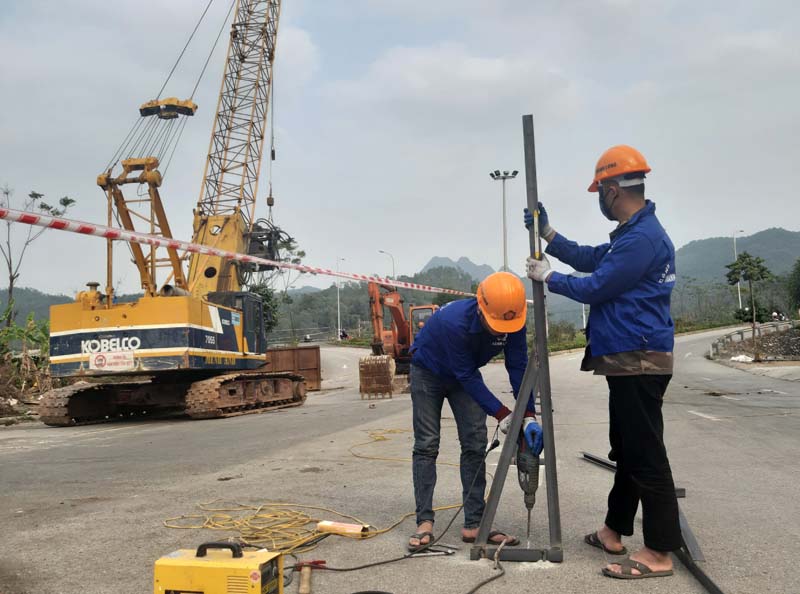 (HBO) – After the Tet (Lunar New Year) holiday, key infrastructure projects, which aim to mark the 90th anniversary of the Communist Party of Vietnam (February 3, 1930 – 2020) and the 17th provincial Party Congress, have been being constructed across Hoa Binh province with a sense of urgency, toward developing a synchronous infrastructure system to pave the way for investment attraction and local economic development.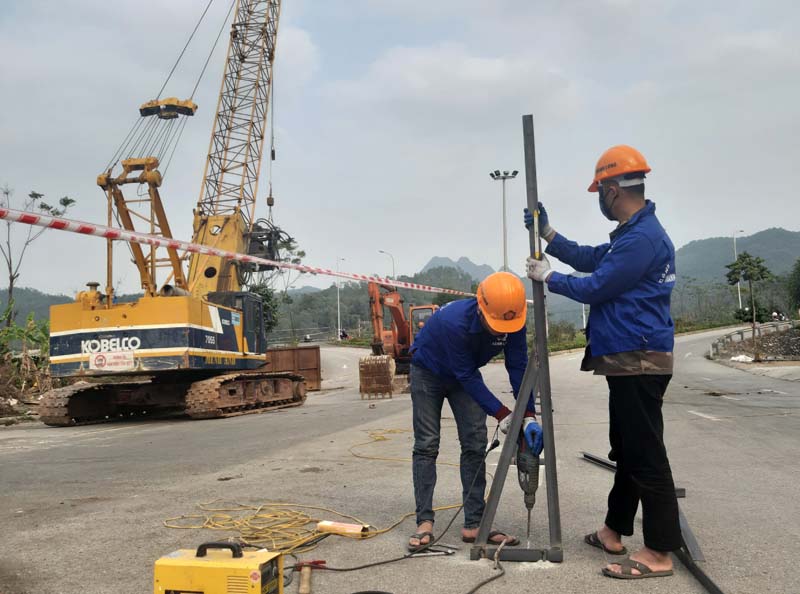 The construction of a road connecting National Road 6 and Chi Lang Street in Hoa Binh city is among projects to welcome the 17th provincial Party Congress. Work on the 220-billion-VND project started late January. The project's investor is working closely with relevant departments and the city's authority to tackle issues in land clearance and ensure its progress.
At the Road 435 upgrade project which plays a crucial part in developing and attracting investment for the Hoa Binh Reservoir National Tourist Area. Under the order of the provincial People's Committee, the project's investor has urged the contractors to work around the clock for the road to be technically open to traffic by August 30 this year. Concrete is being poured intothe road section cross Ngoi Hoa commune in Tan Lac district.
Construction on the Hoa Binh 2 Bridge began at the end of 2019. The bridge is being built near Cu Chinh Lan Street, from the end of Da Giang dike to Thinh Minh sandbank in Thinh Lang commune to connect with Hoang Van Thu Street on the left bank of Da River. The investor has directed the contractors to fast-track the construction to fulfil the disbursement plan.
The first phase of Trang Bridge project has been completed. The 36-billion-VND project is expected to open to traffic before the next Lunar New Year to meet local travel need.
Hoa Binh has been focusing on mobilising all necessary resources to develop its infrastructure. Photo: Quynh Lam central area in Hoa Binh city./.