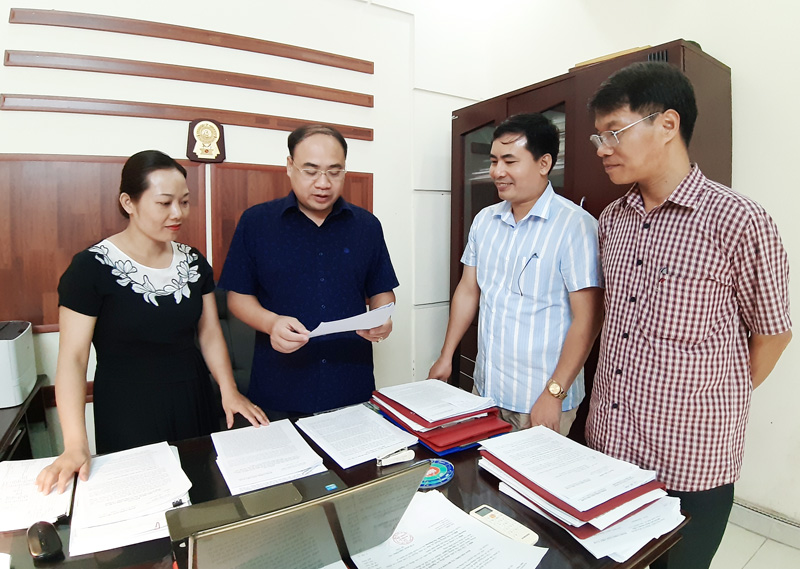 (HBO) - Luong Son district is home to 550 domestic enterprises and 15 foreign-invested firms, with 81.4 percent of those being small-sized enterprises. In the last five years, the district's Party Organization has admitted seven members in non-State enterprises and established a five-member Party cell in the Thanh Lap JSC.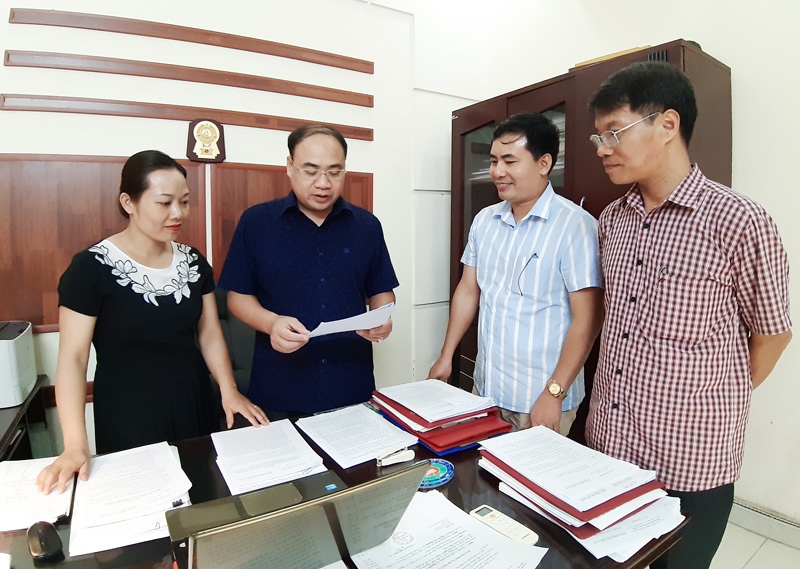 Staff of the organization board of the Luong Son district Party Committee at a meeting to discuss measures to develop Party and social organizations in the private economic area.
The district's Party Organization has so far had five grassroots-level Party organisations in non-State enterprises.
Regarding development of trade unions, the district has set up 25 trade unions with 1,360 members. There were 36 trade unions in private businesses with 1,544 members, and one youth union in the Vinh Son Cement Co., Ltd.
In general, Party organisations in local enterprises have identified their role, positions, and functions and tasks, and built relationships with businesses' leaders.
Officials and Party members uphold their pioneering and exemplary role in observing the Party's guidelines and policies, and State laws, and in encouraging enterprises to implement guidelines and policies of the Party and State, as well as promote production and business and improve living standards of labourers.
Trade unions have promoted their role in caring for and protecting rights and legitimate interests of workers, proactively building and signing collective labour agreements with enterprises. They also joined business owners in signing labour contracts and setting up rules, regulations, and salary scales, and pay social and health insurance premiums for labourers.
The standing board of the Luong Son district Party Committee is developing a specific plan to disseminate and implement conclusions and directives of the Party Central Committee and the provincial Party Committee on developing Party cells in non-State enterprises. It has also actively increased meetings and dialogues with owners of enterprises to promptly remove difficulties and create consensus in establishing Party and socio-political oranizations in enterprises, and organising their activities.
Communication campaigns have been run regularly to call for, promote and create sources for Party admissions, targeting business owners, managers, and members of executive boards of political and social organizations in private economic units.
Attention has been paid to reviewing the scale and number of local businesses, Party organizations and Party members in each business in order to build appropriate Party organization models.
The administrative reform has been promoted, while enterprises in the locality have been provided with the most favourable conditions to set up and maintain effective operation of Party and social organizations in association with their production and business tasks./.