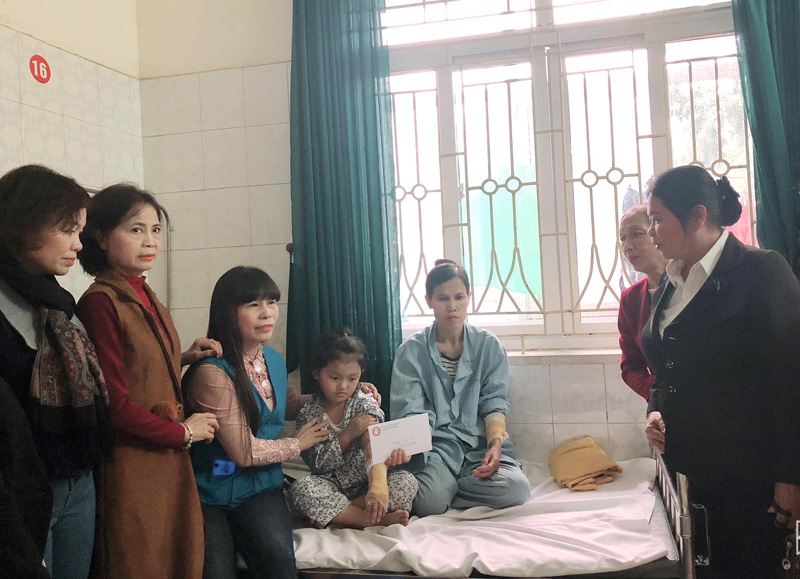 (HBO) – Over the past years, Dong Lai commune's veteran association has promoted the spirit of "Uncle Ho's soldiers" among its members and officials and encouraged them to respond to emulation campaigns in production and be an example in building new-style rural areas as part of efforts to implement the Politburo's Directive No.5 on enhancing the studying and following of President Ho Chi Minh's ideology, morality and style.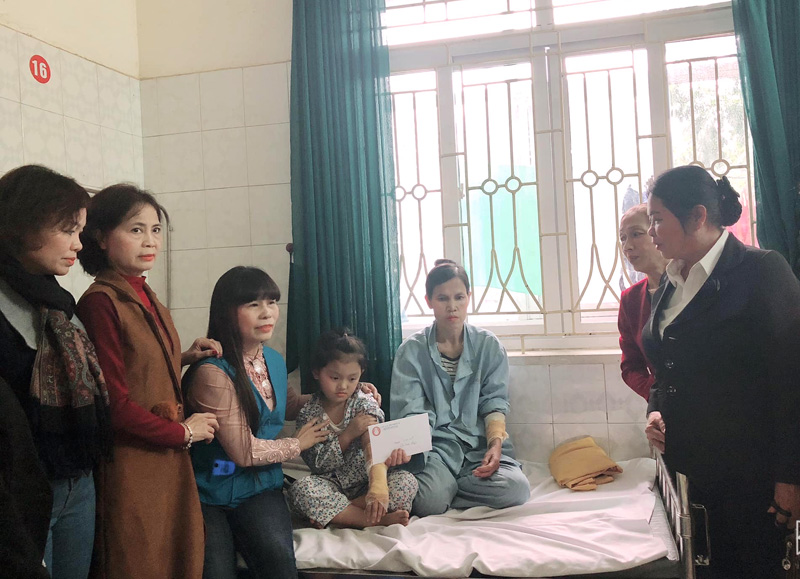 Members of the Nhan Ai charity club in Tan Lacdistrict present gifts to inpatients at the district's medical centre who are from difficult background.
After three years, local officials and the association's members have contributed more than 200 workdays and 7,000s.qm of land for construction of rural roads.
They have donated over 40 million VND to build a cultural house; 2.5 million VND and 70 workdays to construct charity houses for their underprivileged veteran fellows; and 5 million VND and 50 workdays to help policy beneficiary households.
They also presented ten schoolbags, worth 1.5 million VND, to poor students with excellent academic results; and 3 million VND to new recruits
With such meaningful deeds, the association has been honoured among 46 outstanding organisations in Tan Lac district in implementing the Politburo's Directive No.5.
Bui Thi Thuong, head of the district Party Committee's Commission for Information and Education, said after the 3-year implementation of the directive, 46 organisations and 54 individuals have been honoured by the district Party Committee for their contributions to the community.
The recognition aimed to motivate and encourage them and other people to do more good deeds for the society, she said.
The district Party Committee has guided the dissemination of the directive among local officials, Party members and people. It has integrated the directive into its action plans and programmes to enforce resolutions of the all-level Party Congresses for the term 2015 – 2020 and promptly settled people's complains and enquiries.
In the coming time, the district will focus on further promoting the directive and creating a stronger drive for such good deeds to spread in the community in order to build a strong political system./.