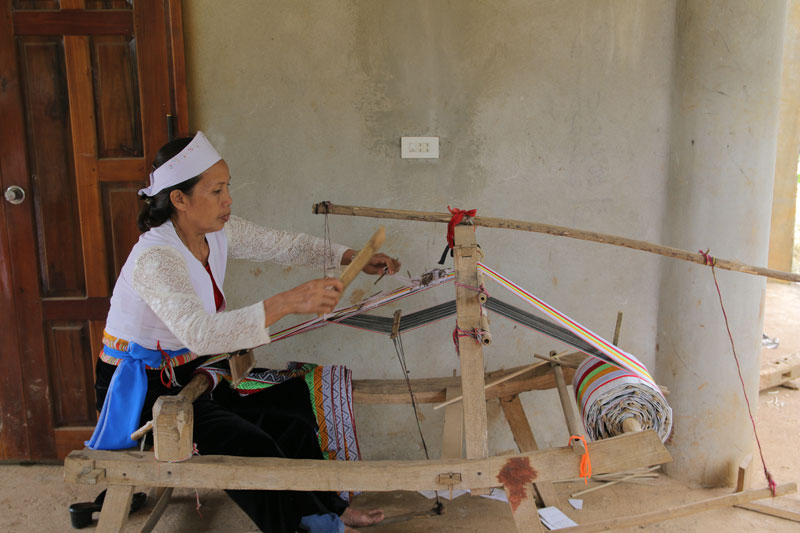 (HBO) - In the spirit of "developing economy as a key task, building the Party as a crucial mission", the standing board of the Lac Son district's Party Committee has focused on leading the building of a strong and pure Party organisation, promoting the role of officials, Party members and people to tap local potential and strengths, contributing to accomplishing socio-economic development goals.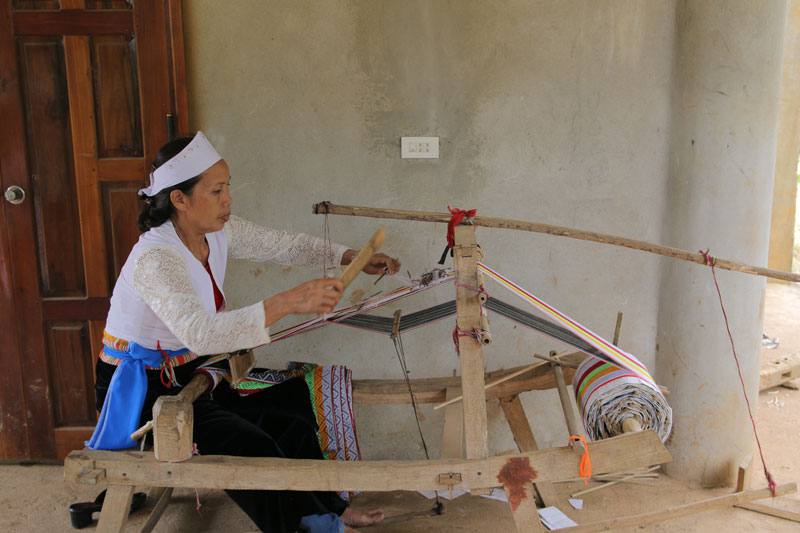 Luc Nghiep Thanh brocade weaving cooperative in Yen Nghiep commune, Lac Son district restores and develops the traditional craft, creating jobs for many rural workers.
Secretary of the district Party Committee Bui Van Hanh said in order to improve the efficiency of Party building and socio-economic development, the committee issues thematic resolutions for the effort each year. It has stepped up the campaign on studying and following thoughts, morality and lifestyle of President Ho Chi Minh in combination with action plans and programmes to realise resolutions by the district Party Congress and emulation campaigns.
A number of socio-economic targets have been completed and surpassed. All the 14 targets were reached last year. Economic growth was maintained while industrial production expanded 12.06 percent. Agro-forestry production was stable with many effective production models.
After "doi" seed was granted protection certificate, the district held a ceremony to recognise Lac Son chickens for five cooperatives. The Lac Son "doi' seed of a cooperative and agriculture services of Chi Dao commune meets four-star One Commune, One Product (OCOP) standards, while the vacuum-sealed chicken of the Huong Nhuong hill chicken farming cooperative satisfies three-star OCOP standards. The brocade weaving products of the Luc Nghiep Thanh agriculture and brocade weaving cooperative in Yen Nghiep commune meet two-star standards. Progress was also seen in the building of infrastructure, rural and urban areas.
As of the end of 2019, the district had 9 new-style rural communes. The average income per capita hit 40.8 million VND each year, the rate of poor households was over 15 percent. New jobs were offered to 2,650 labourers while the rate of skilled workers reached 36.6 percent. Political security and social safety and order were maintained. Socio-cultural, education and health fields saw positive results, and social welfare was ensured, while spiritual and material lives improved, especially in ethnic minority-inhabited areas. Further attention was paid to preservation and upholding of traditional cultural values. Tourism promotion activities also drew many domestic and foreign visitors to Mu fall in Tu Do commune.