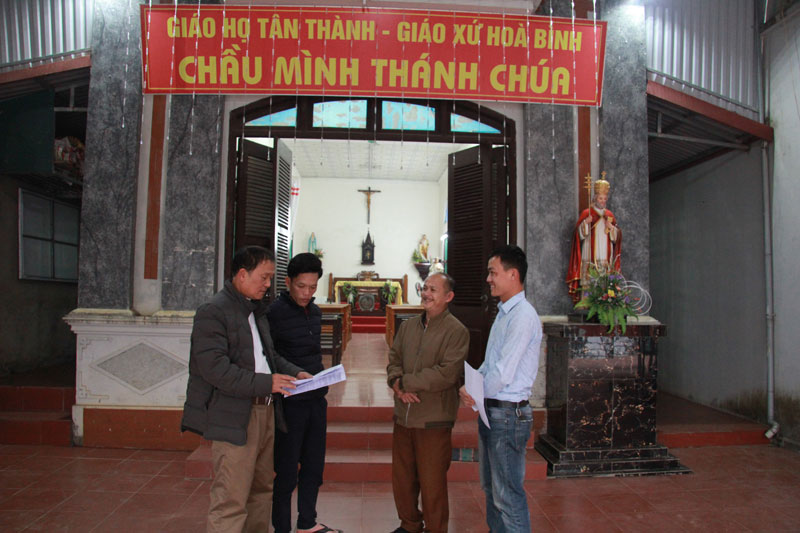 (HBO) - In recent years, Catholic dignitaries and followers in Hop Thanh commune (Hoa Binh city) have always upheld their religion's tradition, as well as promoted solidarity and exemplary spirit in implementing policies and laws of the Party and State. They have participated actively in movements and activities of the local community.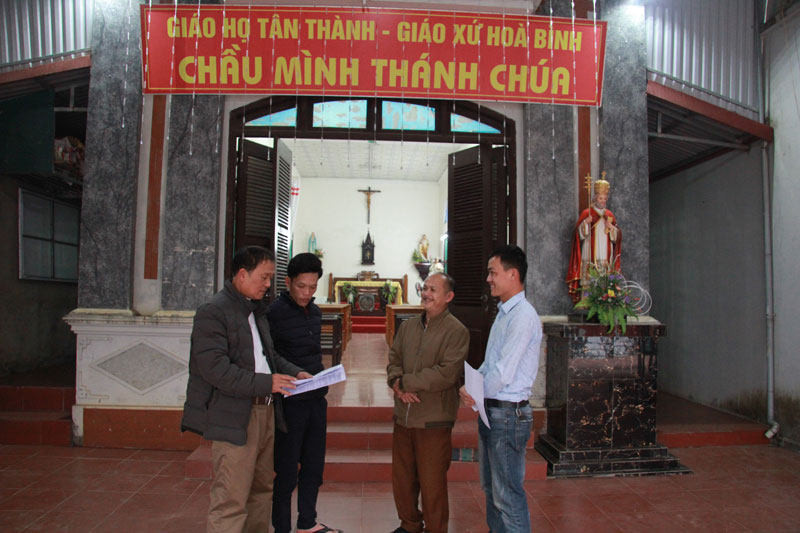 An official of Hop Thanh commune (Hoa Binh city) is disseminating policies and laws of the Party and State to Catholic followers
in Tan Thanh parish.
Hop Thanh communes is home to the Tan Thanh parish which comprises 36 households with 152 members, including 22 households with 93 members in Tan Thanh village.
Chairman of the communal People's Committee Nguyen Van Mau said in recent years, local Catholics have actively participated in ensuring security and political stability, and preventing illegal religious propaganda.
They have always pioneered the implementation of patriotic emulation movements in the locality, especially in the movementof "All people unite to buildacultural life", building new-style rural areas, and household economic development, significantly contributing to the village's achievements.
Catholics in Tan Thanh village livemostly onfishingand marineaquaculture, concentrating in the downstream of Da River. Currently, in addition to fishing activities, many households are boldly investing in floating-cagefish breeding for more stable income.
Compared to 2011, the rate of poor households in the village decreased to 5.7 percent (only one out of the 22 households is in the list of the poor households), with the annual per capita income reaching over 35 million VND (up 21 million VND).
Catholics have also joined hands in promoting the new-style rural area building movement in various forms.
To ensure better living conditions for local residents, the local authorities and Party organisations have given support to improving infrastructure facilities and ensuring social security.
The communal authorities have provided construction materials financed from the State budget for building four road sections to the 100-metre river wharf.
Villagers and Catholics have contributed working days to constructing the sections, which facilitate their fishing and aquaculture activities.
Local Catholics also contributed over 50 million VND to repairing and upgrading the Tan Thanh parish's chapel, as the local administration partially financed the work./.