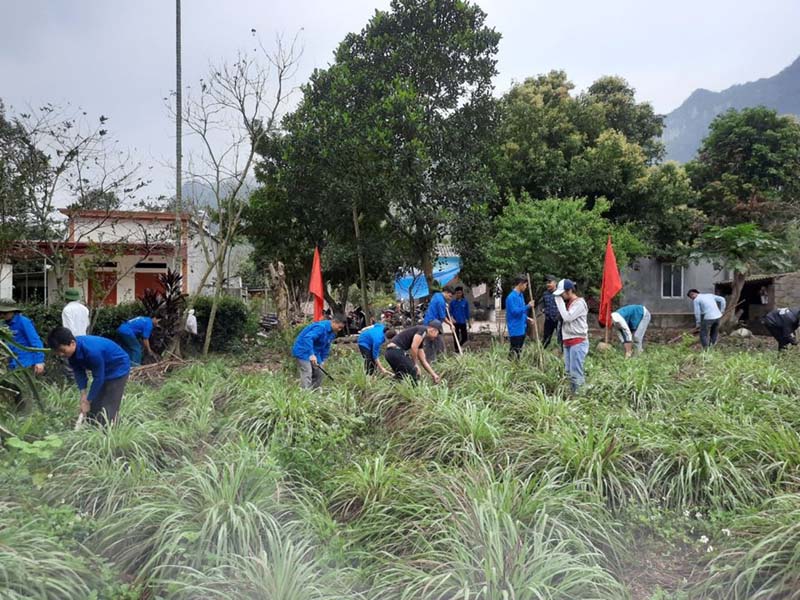 (HBO) – Youngsters from the northern province of Hoa Binh have been actively engaging in the Green Sunday campaign which aims to raise public awareness of environmental protection.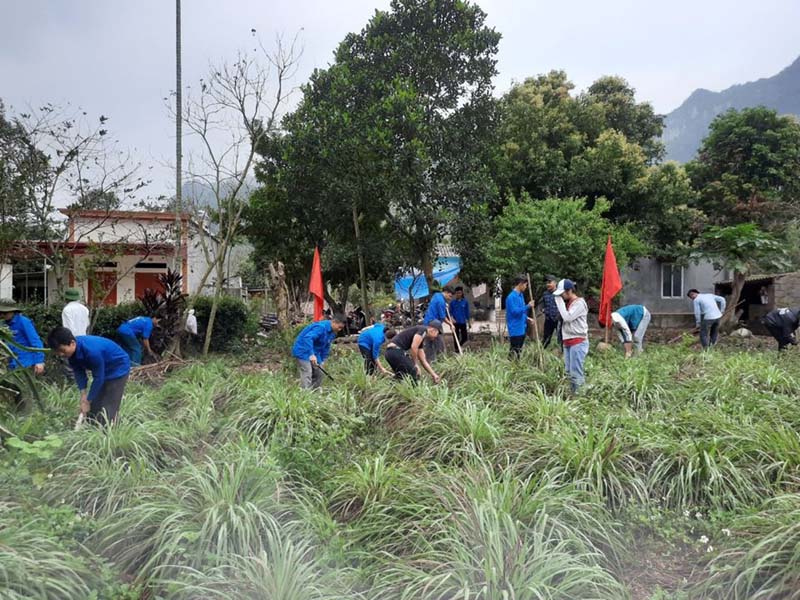 Youths in Hung Thi commune (Lac Thuy district) respond to Green Sunday.
The movement has helped enhance awareness of locals, agencies, organisations and businesses about the need to protect the environment and promote the civilised lifestyle. It also contributes to addressing environmental pollution, overcoming natural disaster consequences, and coping with climate change, in both urban and rural areas.
The campaign also encourages young people to join in the building of new-style rural areas and civilised urban areas.
As a start of the Youth Month 2020 under the theme "Young people volunteer and promote creativity for the community", youth unions across the province launched the Green Sunday event on the first day of March with numerous activities such as planting trees and collecting garbage along local roads.
During the day, local youth unions planted nearly 10,000 trees, completed 26 projects on planting flower and trees along local roads, cleaned up 47 historical relic sites, war martyrs' cemeteries and memorial sites, removing advertisements along 12 urban roads, collecting over 100 cu.m of garbage and cleaned 52 sections of canals.
Youth unions also set up 30 voluntary groups to raise public awareness about the COVID-19 epidemics by distributing nearly 2,000 leaflets, 1,000 face masks and 500 soap bars to locals.
The Green Sunday event was held amid the complicated developments of the COVID-19 epidemic, so the launch ceremony was not held, and participants in activities were given face masks, gloves and sanitizer.
Young people in the province engage in cleaning-up activities every Sunday in response to the campaign. The campaign aims to increase awareness of youngsters in environmental protection, promotion of cultural values, and formation of civilised lifestyle in urban and rural areas./.