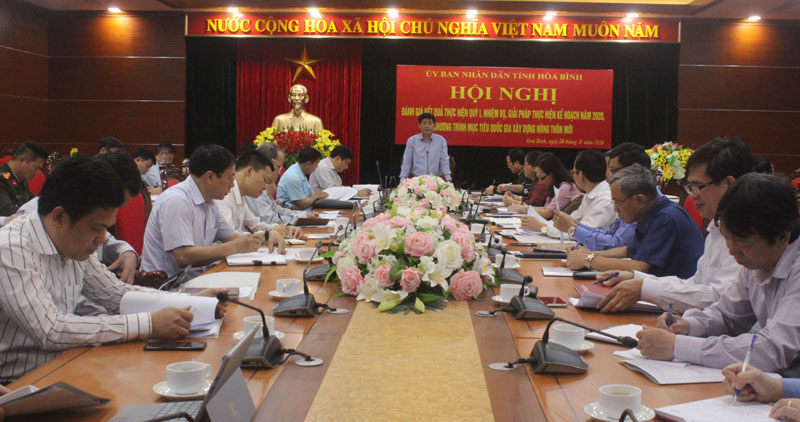 (HBO) - The People's Committee of northern Hoa Binh province has organised a teleconference to review the implementation of the national target programme on new-style rural area building in the first quarter of this year, and put forth tasks and solutions for the second quarter.
In 2020, more than 720 billion VND (30.6 million USD) sourced from the State budget will be allocated for the new-style area building programme in Hoa Binh.
To date, 88 out of 191 communes (46 percent) in Hoa Binh province have been recognised as new-style rural areas. After the merger of administrative units, 53 out of 131 communes (40.5 percent) have won the status.
In the time ahead, the programme will focus on enhancing the communication work to raise public awareness of new-style rural area building, intensifying leadership and improving the operational quality of all-level steering boards and coordination offices for new-style rural area building.
At the same time, stepping up production will go in tandem with agricultural restructuring, rural economic transformation and improving income and living standards of rural residents.
Concluding the conference, Vice Chairman of the provincial People's Committee Nguyen Van Dung, said Hoa Binh expects to have seven more communes recognised as new-style rural areas in 2020.
Especially, Da Bac district has two communes that are likely to win the recognition beyond the province's plan. Therefore, authorised agencies should allocate mid-term capital to new-style rural area building for the two communes.
Meanwhile, localities need to step up production in combination with restructuring the agriculture and developing the "One Commune, One Product" model, while seeking new varieties for major plants in order to improve their quality to serve the Hanoi market, he added./.