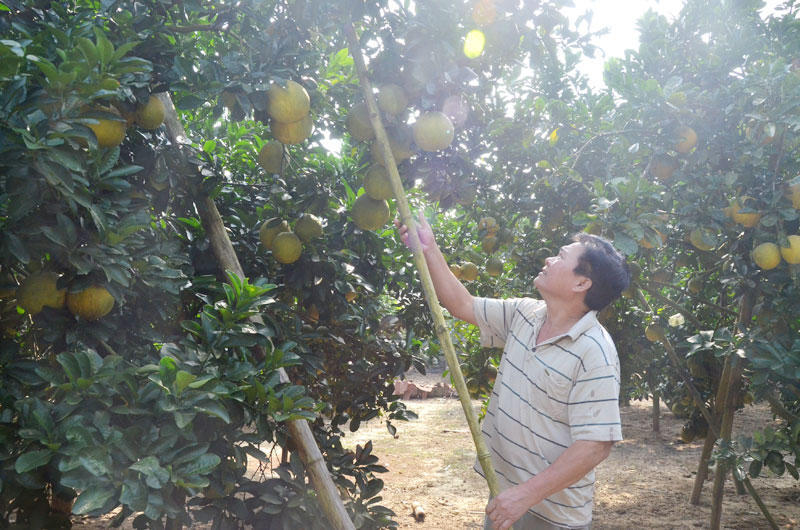 (HBO) – The 24th congress of the Party Committee of Dong Lai commune in Hoa Binh province's Tan Lac district for the 2020 – 2025 tenure has set a goal of achieving a fairly good economic growth rate by 2025. Under the leadership of the communal Party committee last tenure, the commune has achieved its economic goals and earned the new-style rural status in 2019.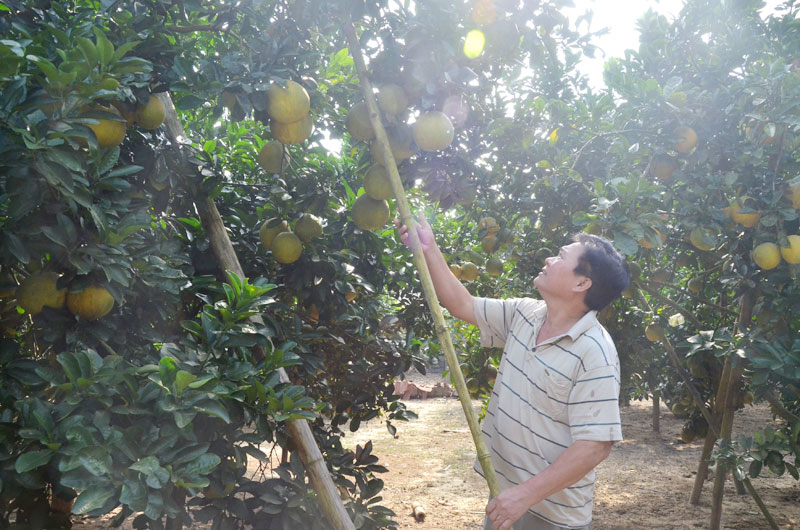 Pomelos are grown in Dong Tien hamlet, Dong Lai commune (Tan Lac) under VietGAP standards.
A 200-hectare area for intensive farming of pink pomelos have been developed in the commune. About half of the area hasbeen harvested with an average yield of 30 tonnes per hectare, generating 400 – 500 million VND in revenue per hectare per crop.
Over the last five years, the commune has focused on shifting to intensive farming of local specialty pomelos, dragon fruits and lemon grass to improve value of these products, allowing its economy to thrive.
A campaign has been spread across Dong Lai encouraging locals to converse their mixed crop smallholder farms to large-scale farms for intensive cultivation of commodity agricultural products, mostly in Tan Lai and Dong Tam villages, generating dozens of billions of dong.
Dong Lai commune has also accelerated the application of advanced technology in rice farming to enhance productivity and quality of the product.
Secretary of the Dong Lai Party Committee Bui Hong Nhu said the committee has focused on fulfilling local socio-economic goals during the 2015 – 2025 tenure, with the top priority given to encouraging farmers to switch to high-yield crops and livestocks and to promote the application of new technology in agricultural production.
As the result, by the end of 2019, the commune's income per capita rose by 259 percent from 2015 to 46.2 million VND per year and poverty rate dropped to below 8.6 percent, improving local living standards./.