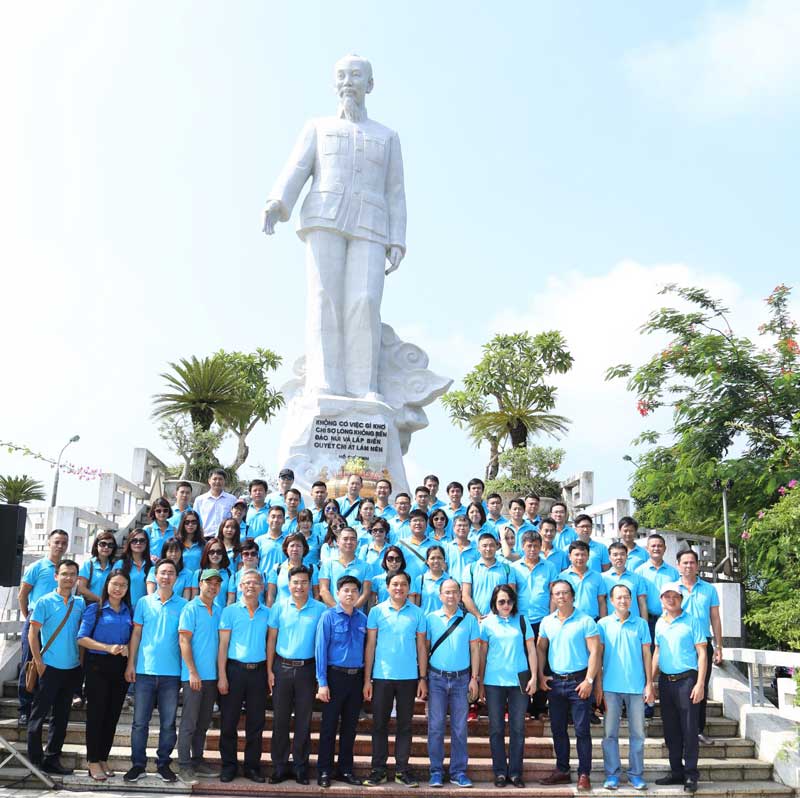 (HBO) - In historical May's days, joining the influx of people, we visited the monument of President Ho Chi Minh in the Hoa Binh Hydroelectric Plant on the occasion of the 130th birthday anniversary of the late leader.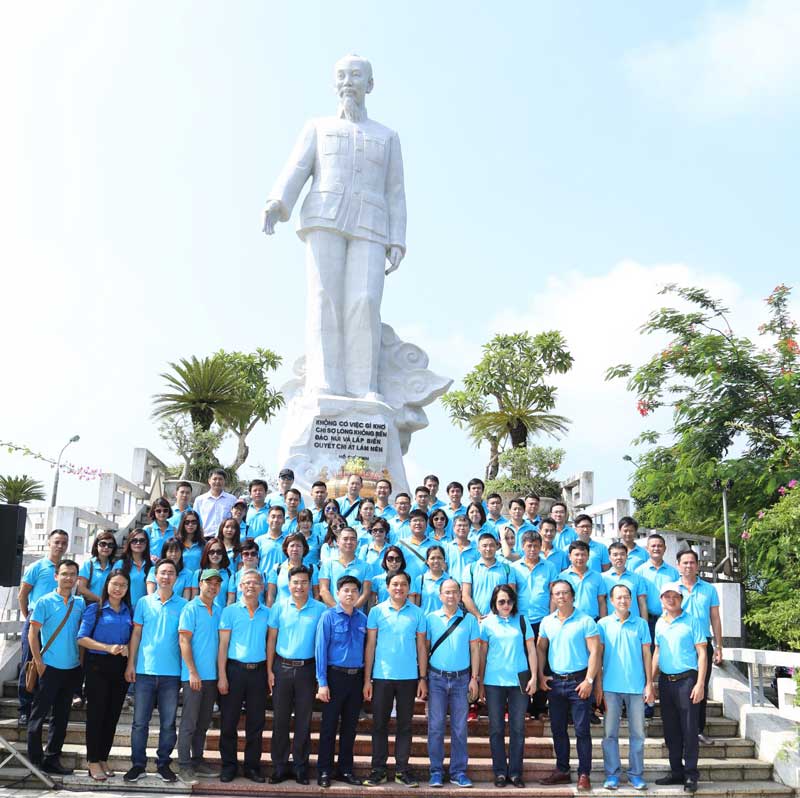 Youths offer incense in tribute to late President Ho Chi Minh at the monument.
The 18-metre monument is located on the top of Ong Tuong hill. It is structured by a solid concrete block weighing several hundreds of tonnes. From the monument's foot to the lobby area, there are 79 steps, symbolizing 79 years of life of the beloved leader, who devoted his whole life to the struggle for national independence and freedom and the people's happiness.
The idea to construct the monument in the hydroelectric work came from Uncle Ho's visit to the Party Committee and people of Hoa Binh province.
He visited the Socialist Labour Youth School (now in Hoa Binh city's Yen Mong commune) in the flood season. He was taken across the river by a large raft.
Standing on the raft, Uncle Ho pointed to the Da River and said "after the country is united, we must conquer this river to prevent floods and serve the people's interests".
Implementing his teaching, with the determination "No job is hard if one's will is enduring; Even digging down the Mountain, or filling up the Ocean is done by one's will", officials and people in the province joined hands and contributed to overcoming all hardships in order to complete the hydroelectric project, which significantly serves the country's industrialization and modernization cause.
Bui Van Tung, a resident in Lac Son district, said on the occasion of Uncle Ho's birthday every year, his family and neighbours visit and offer incense in tribute to the president at the monument.
The act is to show their love for the nation's Father, and this is also an opportunity to educate his children and grandchildren about the national traditions, he added.
Offering flowers and incense at the monument in May with respect and love for the nation's late leader, every citizen of Hoa Binh province promises to follow Uncle Ho's example to fulfill assigned tasks and duties./.