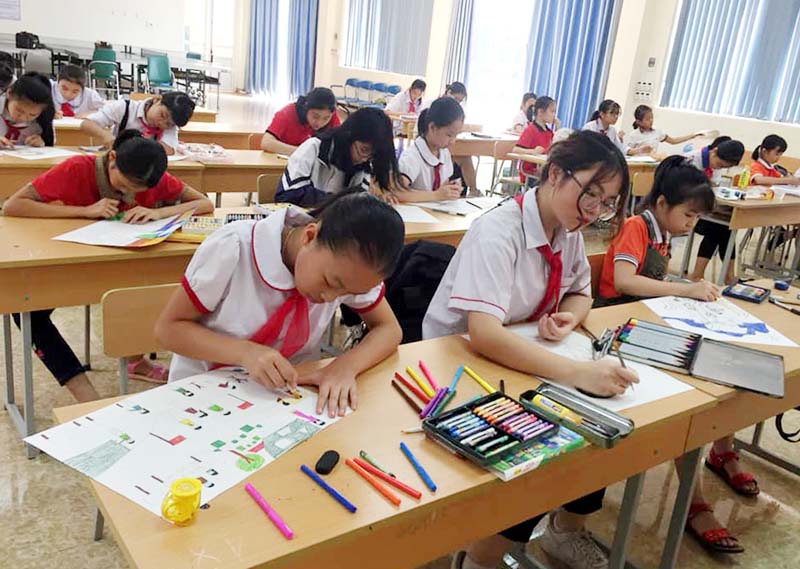 (HBO) - In response to the campaign "Vietnamese children well follow five teachings of Uncle Ho," Ho Chi Minh Communist Youth Union members and children in Hoa Binh province have tried their best to improve learning, ethics and lifestyles and engaged in building a strong youth union.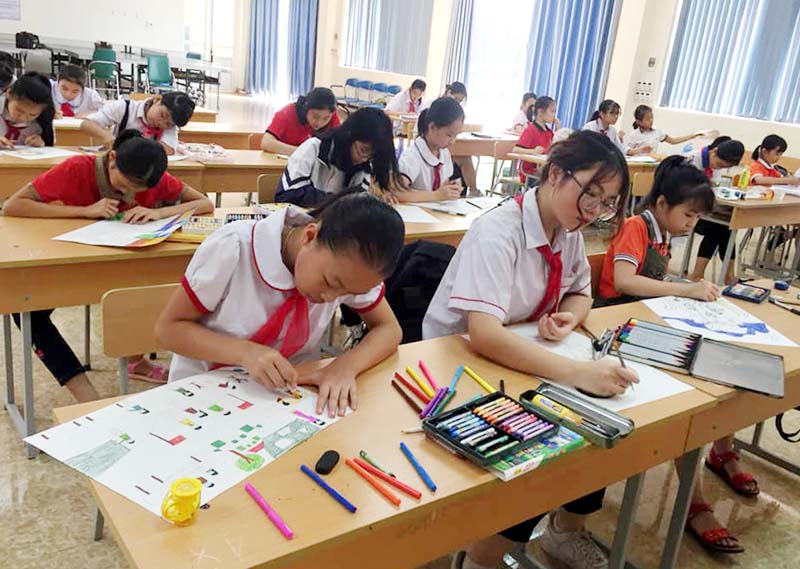 Students take part in a painting contest themed "Children with Uncle Ho" in Hoa Binh city in 2020.
Hoang Duc Minh, Vice Secretary of the provincial Ho Chi Minh Communist Youth Union, said that educating local children on the revolutionary ideal and the glorious tradition of the nation has made them understand more about the country's history, tradition, morality and cultural values, thus helping them have a pure spirit, nurture their dreams and aspirations. Activities have been organised in line with the country's major festivals throughout the year and in diverse forms.
Over the past five years, there have been 25,186 entries to the painting contest "I love national sea and islands," and 64 children have taken part in the contest telling stories about Uncle Ho at the provincial level. Local children have cleaned up martyr's cemeteries for 6,047 times and donated to present gifts to 1,021 families of war veterans and revolution contributors. The campaign "Nghin viec tot" (Thousands of good deeds), and funds such as "Vi ban ngheo" (For poor friends), "Vong tay be ban" (Friends' arms), and "Giup ban den truong huong den tuong lai" (Help friends pursue their learning towards the future" have been organised effectively.
Youth unions in advantageous areas have twinned with those in disadvantageous areas to help students living in underprivileged circumstances. Over the past five years, 15,430 poor students have been supported, with a total value of over 2 billion VND. Youth unions of Hoa Binh city and Kim Boi, Lac Thuy and Tan Lac districts are the most active unions.
The programme "Thieu nhi Hoa Binh hoc tap tot, ren luyen cham" (Hoa Binh children study well, practise hard) is considered a highlight as it has attracted the participation of many children.
Other programmes such as "Hoa diem 10" (Grade 10 flowers), "Vo sach, chu dep" (Clean notebooks, good handwriting), "Vuot kho hoc tot" (Overcome difficulties to study well), Mathematics Olympiad, and English Oympiad have also produced positive results./.