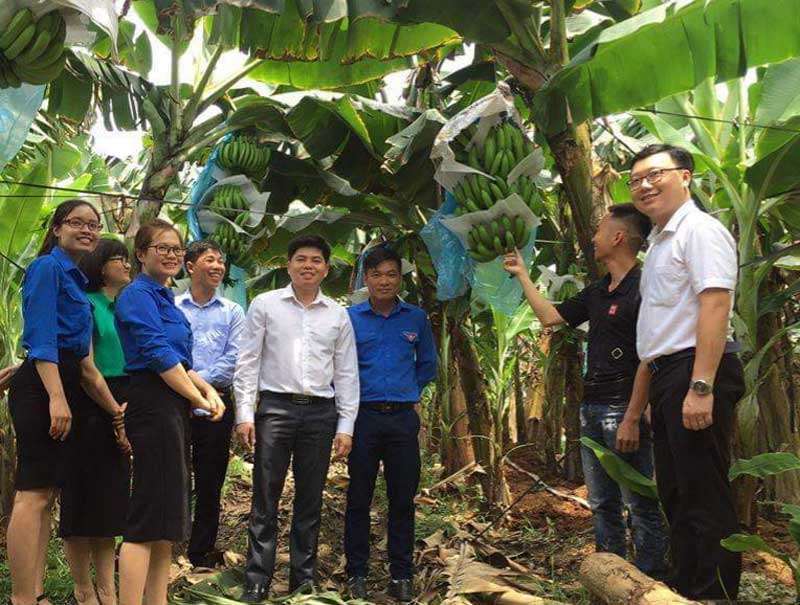 (HBO) - For years, imbued with President Ho Chi Minh's thought that "Emulation is patriotic, patriots must emulate, those who emulate are the most ardent patriots," Hoa Binh has maintained and accelerated patriotic emulation movements to create momentum for socio-economic development.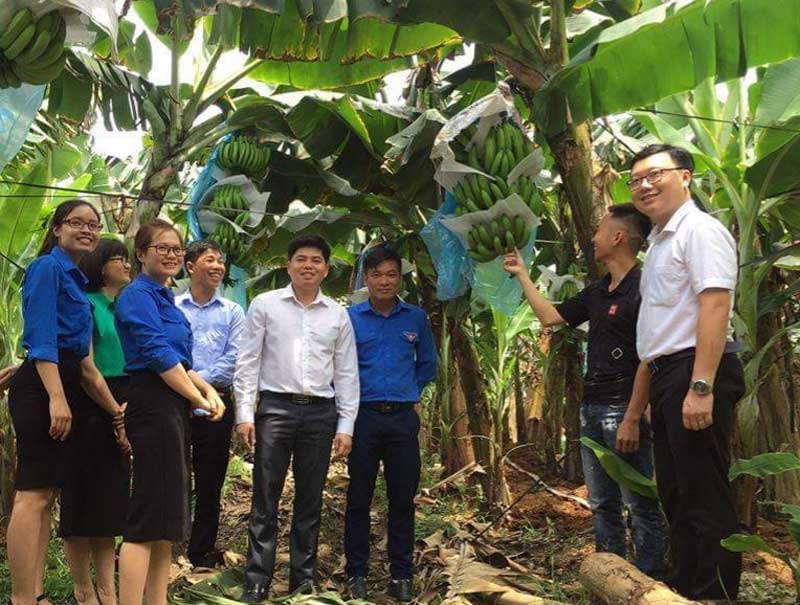 Patriotic emulation movements were accelerated, contributing to socio-economic growth in the province. Photo: Representative of Standing Committee of the provincial chapter of the Ho Chi Minh Communist Youth Union visits the cooperative production model of Viba banana run by Tran Trung Duc in Lien Son commune (Luong Son).
In 2019, the province launched an emulation movement themed "Hoa Binh Party organisation, authorities, armed forces, business community and people of ethnic groups work toward solidarity, discipline, integrity, proactive actions, creativity, breakthrough outcomes, efficiency, and successful implementation of socio-economic development tasks". The campaign achieved positive results. Emulation movements in the field of agro-forestry-fishery production continued to be accelerated in several models such as "Emulation for good production – business, farm economy and legal enrichment"; "Emulation for crop restructuring towards the development of advantageous products"; and "Emulation for forest management and protection", among others. Local agro-forestry-fishery outcomes were fine, with plantation, productivity, and output reaching and exceeding target.
Emerging in the field of industry and handicraft production, trade and services were a series of emulation movements, namely "Vietnamese enterprises – integration and development" and "Business community and cooperatives compete in production and business and join hands in new-style rural building". As a result, the provincial industrial production maintained a decent growth. The value of industrial production increased by 15 percent over the same period last year and met the target set for the year.
In addition, regular emulation movements in commerce and services were maintained. They included the "Vietnamese people prioritise Vietnamese goods"; "Bringing made-in-Vietnam products to rural areas", and "price stabilisation", among others. Highlights of these activities in development investment, construction, transportation, natural resource management, environment, science and technology included those named "Boosting scientific and technological research and application, and technology transfer" and "Productivity, quality, efficiency"./.