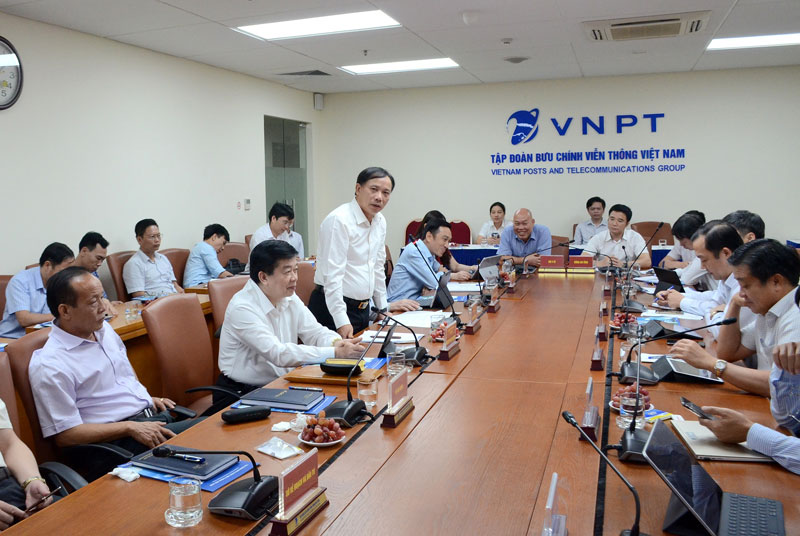 (HBO) – A delegation of the Hoa Binh provincial People's Committee led by its Chairman Bui Van Khanh has had a meeting with leaders of the Vietnam Posts and Telecommunications Group (VNPT) to discuss future cooperation contents in developing e-Government and smart city.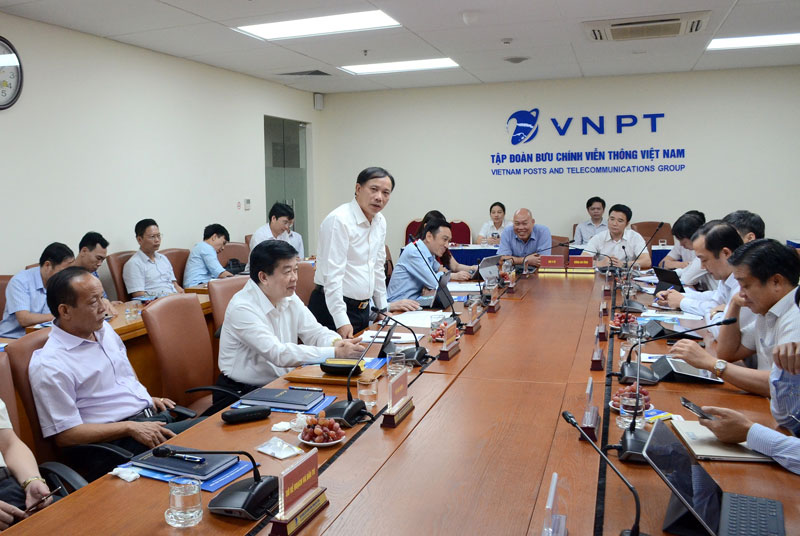 Chairman of the Hoa Binh provincial People's Committee Bui Van Khanh speaks at the meeting with VNPT leaders.
At the meeting, a representative from VNPT-IT – a member company of VNPT – introduced Hoa Binh delegates to the intelligent operation centre (IOC) and Integrated Land Information System (iLIS) developed by the VNPT. The two solutions are able to monitor and provide comprehensive data about activities of cities and provinces, contributing to the development of e-Government and smart city.
Khanh spoke highly of the potentials of the project, saying once implemented, it will help strengthen connections among authorities, businesses and people.
It is expected to provide significant support for the local administration in decision-making process.
He agreed in principle with the construction of the provincial IOC, which should be started as soon as possible to serve the building of e-Government and smart city.
The leader assigned relevant departments and agencies to advise the provincial People's Committee on the project and allocate sufficient funding for the implementation of priority contents.
They were also tasked to study the renewal of the strategic cooperation agreement in information and telecommunication technology (ICT) between the province and VNPT for the 2021 – 2025 period, based on the 2014 – 2020 deal.
VNPT's General Director Pham Duc Long said he believed that on the basis of the two sides' partnership and enthusiastic support for each other, the IOC project will help the provincial administration in management, fostering socio-economic development and ensuring social order and security./.