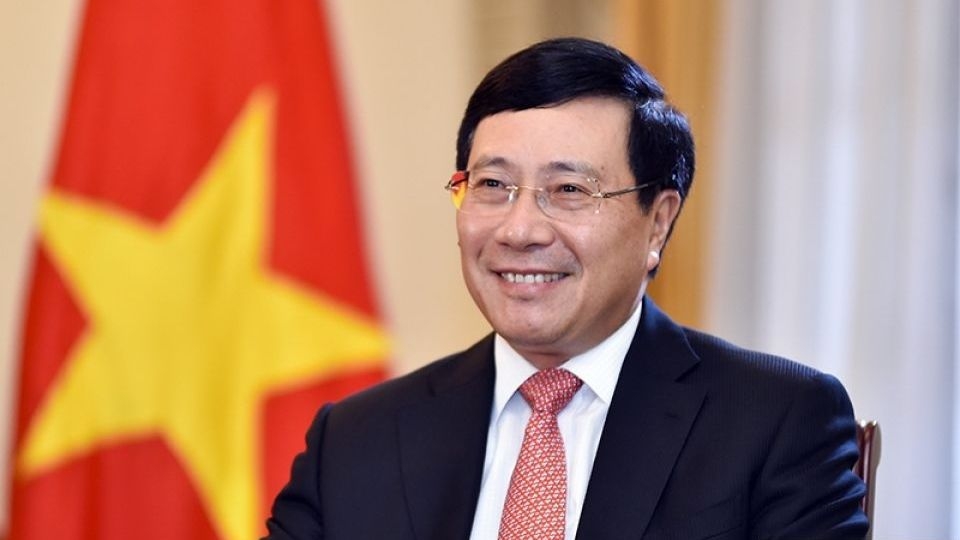 Deputy Prime Minister and Foreign Minister Pham Binh Minh has sent a message to the United Nations General Assembly on the 75th anniversary of the signing of the UN Charter.
In his message, the Vietnamese official highlighted the importance of the UN Charter, which sets out the fundamental principles of modern international relations, including the principles of sovereign equality, political independence, the territorial integrity of states, and the prohibition of threat or the use of force.
With the signing of the charter, the UN was founded as a global organisation that could unite countries for peace and socio-economic progress, Minh said, adding that it has created an international cooperation framework of a magnitude never previously seen in human history.
He pledged that Vietnam will always abide by the charter and make efforts to strengthen multilateral cooperative mechanisms at both global and regional levels, especially in the UN and ASEAN.
The Deputy PM noted that the world has yet to achieve universal peace, with violence still occurring in many regions and the international community facing complex and deeply divisive issues.
He took the occasion to call for trust, cooperation, equality and mutual respect between all countries so as to achieve a sustainable peace.
Source: NDO