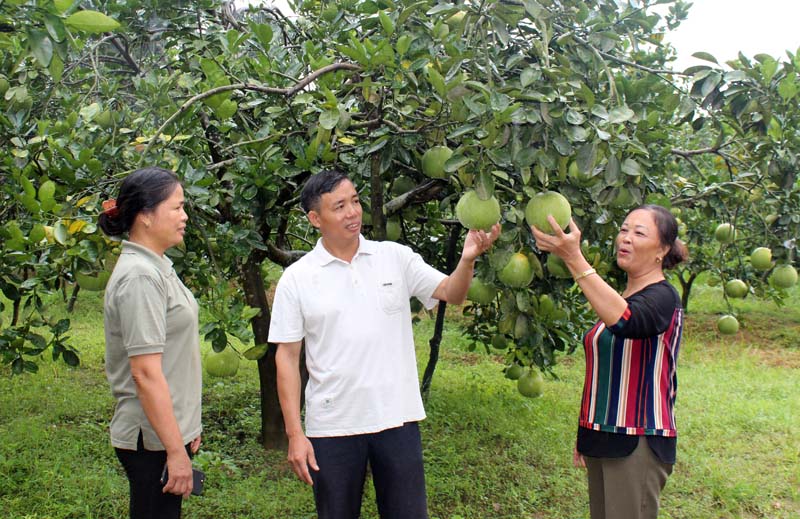 (HBO) – Considering socio-economic development and sustainable poverty reduction as key tasks, over the past years, Hoa Binh province has issued both short- and long-term resolutions and built detailed action plans to carry out those resolutions and central agencies' directions, thereby greatly helping with poverty elimination.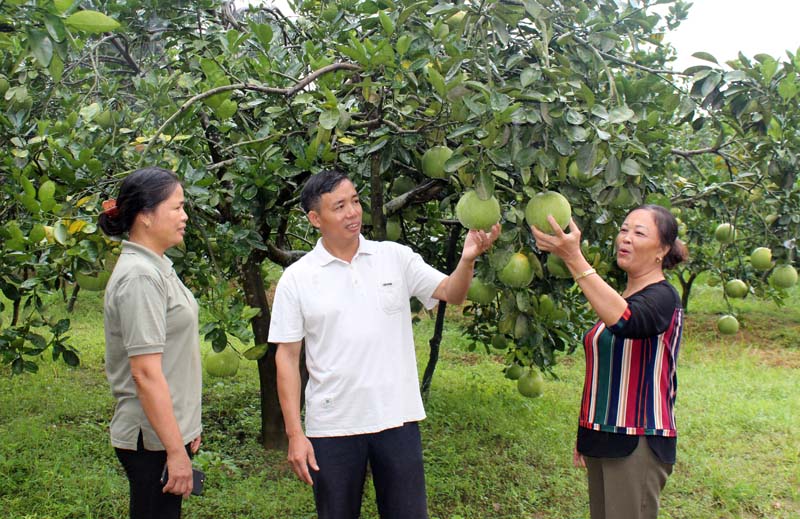 Farmers in Cao Duong commune (Luong Son district) have replaced inefficient crops with citrus trees to raise their income.
Hoa Binh has carried out the national target programme on sustainable poverty reduction by using funding from the central budget and its own. It has also made use of other resources and the public's contributions to programme implementation.
Since 2016, the province has mobilised over 1.18 trillion VND (50.6 million USD) for projects under the national target programme on sustainable poverty reduction, of which almost 779 billion VND was sourced from the central budget, 23.8 billion VND from the local budget, and 38.9 billion VND in non-refundable aid from Ireland. Besides, about 66 billion VND, including contributions in the form of labour and land donation, was provided by the local populace and organisations.
Organisations have also donated 35 billion VND to localities and communities in Hoa Binh to equip themselves with cultural, educational and medical facilities.
Based on the poverty standards for 2016-2020, there were 50,959 poor households and 24,586 near-poor ones in Hoa Binh in early 2016, respectively accounting for 24.38 percent and 11.76 percent of all households in the province then.
Aside from objective causes like natural disasters, accidents, illnesses or unexpected incidents, some households suffered from poverty due to the shortage of land, skills, jobs, capital, knowledge or experience.
Realising that fact, provincial authorities built plans on poverty elimination for 2016-2020 right at the outset of the period. During the implementation process, Hoa Binh has benefited from ministries and central agencies' directions, the responsible participation of local departments, sectors and localities, as well as people's support.
As a result, poverty reduction efforts have proved fruitful. The implemented programmes and policies have helped improve the material and spiritual lives of ethnic minorities. Infrastructure has been developed; people's demand for housing, residential and agricultural land, and water satisfied; and education and health care improved.
Additionally, the local political system has been consolidated thanks to more training provided for ethnic minority cadres.
Targets of the sustainable poverty reduction programme have been basically achieved. In particular, the poverty rate has been cut down by 3.16 percent annually on average between 2016 and 2020, compared to the target rate of 3 percent./.