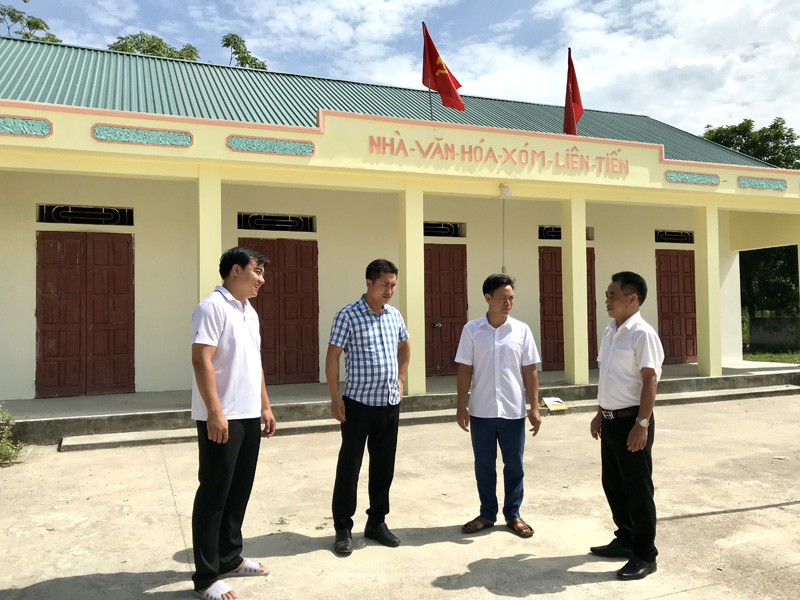 (HBO) - In the past tenure, the Party Organisation of Ngoc Luong commune (Yen Thuy district) has given directions to help the commune basically fulfill all criteria set in the resolution of its Party Congress.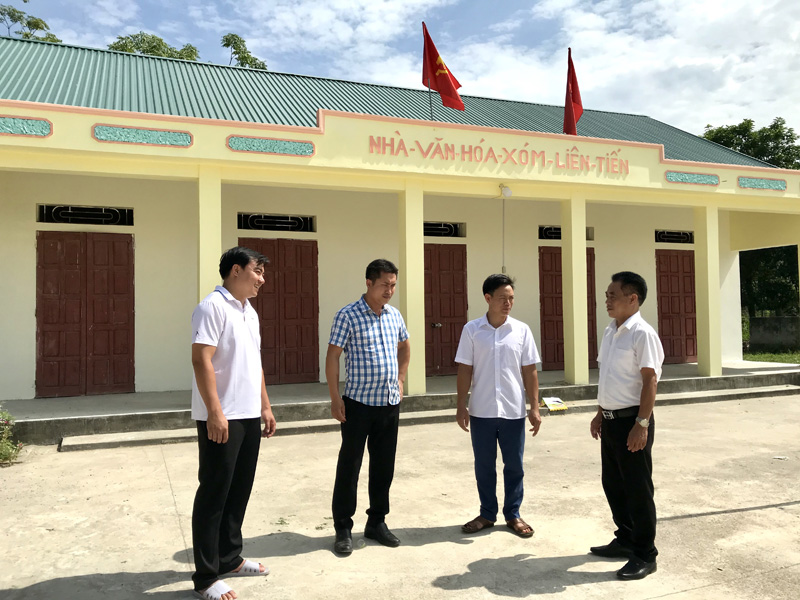 A culture house in Lien Tien village, Ngoc Luong commune, becomes a venue for entertainment and gatherings of local residents.
Basic construction has become the highlight with many facilities built with joint efforts of local authorities and people. During the 2016-2020 period, many facilities invested by the State were built such as the commune People's Committee's multi-function house, schools and canals with a total capital of 65.5 billion VND. Many other facilities were constructed with funds worth over 1 billion VND contributed by local people.
The commune became a new-style rural area in 2015, and is working to become an advanced new-style rural area.
Ngoc Luong currently has 18 villages with over 2,500 households and more than 8,600 people. It has three model new-style rural residential areas and 12 model gardens. Local people's per capita income reaches 54 million VND a year, and the poverty rate reduces to 2.06 percent. The rate of trained workers hits 50.6 percent (up 15.6 percent compared with the resolution's target), and the health insurance coverage reaches 94.99 percent.
Party cells have well carried out the principle of democratic centralism in organisation, operation, and allocating tasks for Party members, with activities improved in association with assigned political missions. During 2017-2019, the commune Party Organisation was recognised a typical, transparent and strong organisation. More than 80 percent of Party members well fulfilled their tasks, 20 percent fulfilled their tasks excellently, and no one violated laws./.