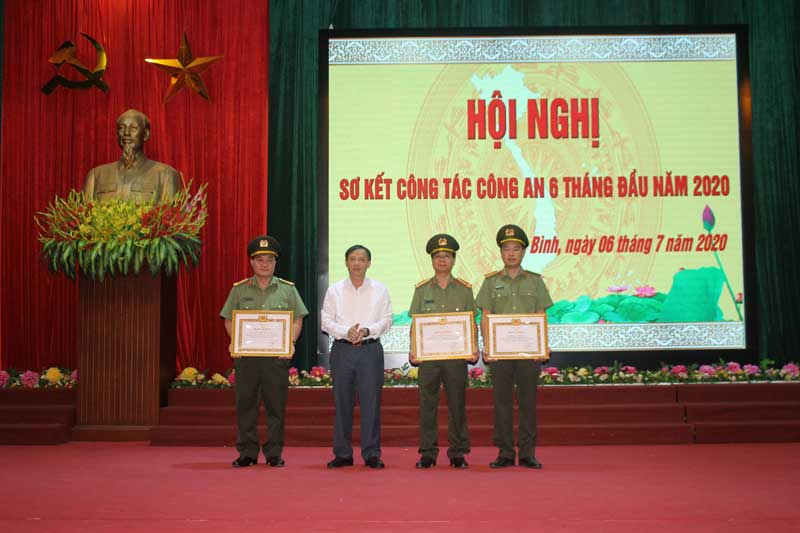 (HBO) – The Public Security Department of Hoa Binh has held a meeting to review the sector's operation in the first six months of this year and launch tasks for the rest of 2020.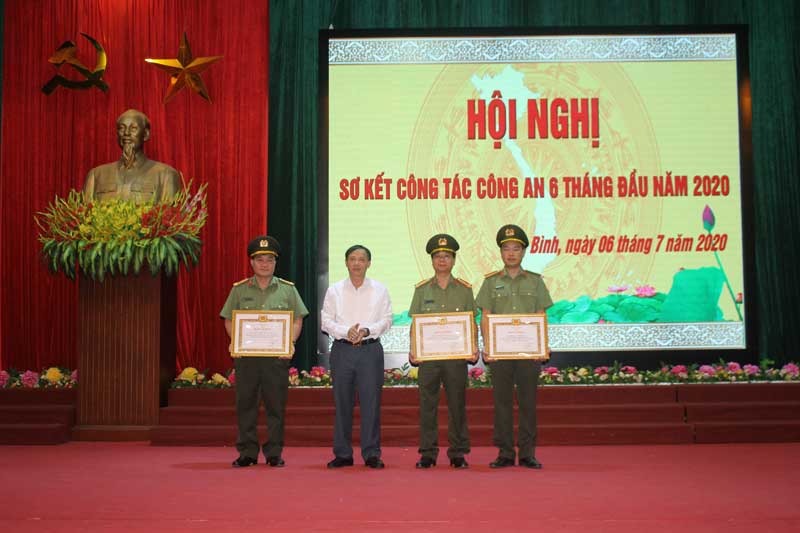 Bui Van Khanh, Vice Secretary of the Hoa Binh Party Committee and Chairman of the provincial People's Committee presents a certificate of merit to collectives and individuals with outstanding achievement in the "For National Security" emulation campaign in the first six months of 2020.
In the first half of 2020, the political security and social order and safety in Hoa Binh remained stable. All units in the sector actively implemented measures to combat all kinds of criminals.
The province's security sector uncovered 327 out of 360 reported criminal cases (90.83 percent) involving 512 suspects. All 100 percent of serious and extremely serious cases were brought to justice. Meanwhile, positive signs were seen in traffic safety and order, while the movement of community engaging in protecting national security was promoted with high efficiency.
Addressing the event, Bui Van Khanh, Chairman of the provincial People's Committee recognised the achievements that the provincial public security force had made in the first six months of 2020.
He asked the force to continue promoting efficient and creative measures, while fixing shortcomings to better perform the task of protecting security and social order, and the project to develop a national database on residents until 2021.
The provincial leader also urged the force to better manage cyber security, and drastically fight criminals related to "black credit" and usury in the locality, along with hostile, anti-Party and anti-State elements, especially at the time Party Congress at all levels are being held in the run-up to the 13th National Party Congress./.