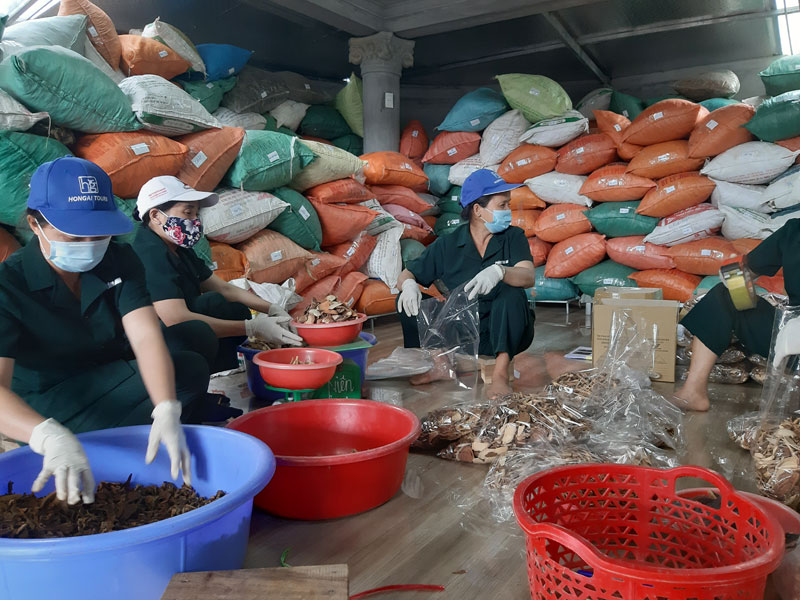 (HBO) - The implementation of Directive No.05 – CT/TW of the Politburo was deployed seriously and has proved effective, helping raise awareness and create changes in actions of cadres, party members and people, importantly contributing to implementing Resolution of the Party congress at all levels, according to Standing Vice Secretary of the Kim Boi District's Party Committee Nguyen Van Xieng.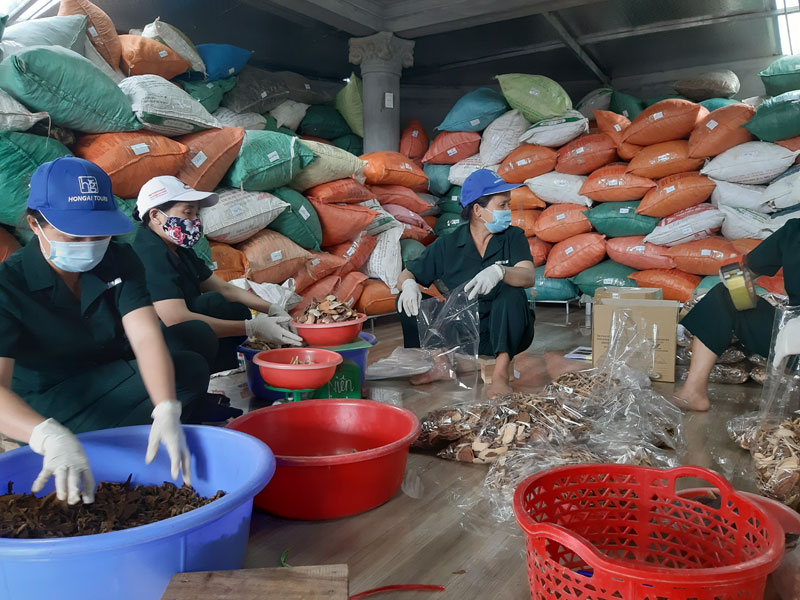 The traditional herbal medicinal production model of Bui Thi Thu's family in Khoai village, Xuan Thuy commune (Kim Boi district) creates jobs for local labourers.
The standing board of the district Party Committee has built a specific plan, and directed Party organisations, agencies and units in the district to thoroughly grasp and strictly implement Directive No. 05-CT/TW in accordance with the topics associated with the Party building work and tasks of agencies and individuals.
Up to now, 96.1 percent of cadres and Party members have registered to study and follow PresidentHoChi Minh's moral example.
The Party Committees, Party organisations, and social and political organisations at all levels have strictly directed the campaignon studying and followingPresident Ho Chi Minh's thought,morality and lifestyle, Xieng said.
The campaign has proved effective as the district's Party Committee and local authorities have changed the working style, improved the competence of local officials, and directed the practice of budget saving.
Meanwhile, the district's MilitaryCommandhasmaintained the model "accompanying students to school".
Political and social organisations in the district have also changed operational methods, focusing on promoting the emulation movement of hunger eradication and poverty alleviation in connection with the new-style rural area building campaign.
Many commodity production zones have been formed in the district, with the production value reaching about 155 million VND per hectare.
In particular, many production areas recorded high efficiency, including those for producing seed-bearing plants, which covers an area of 100 ha in Du Sang, Vinh Dong, Xuan Thuy and Hop Tien communes; a 1,400-ha citrus fruit tree area in Tu Son, Hung Son, Kim Lap, Vinh Tien and My Hoa communes; and a concentrated longan planting zone covering a total area of nearly 300 ha in Xuan Thuy commune.
The district's tourism development potential has been fully tapped, contributing to promoting the locality's economic restructuring and growth.
The locality has achieved and even exceeded the plan for 14 out of the 16 major targets set in the resolution of the district's 22nd Party congress. The district's average economic growth expands 8.3 percent. Its economic structure has beenshiftedin the right direction, gradually increasing the proportion of services and reducing that of agriculture and forestry. The district's annual per capita income reaches 33.8 million VND./.