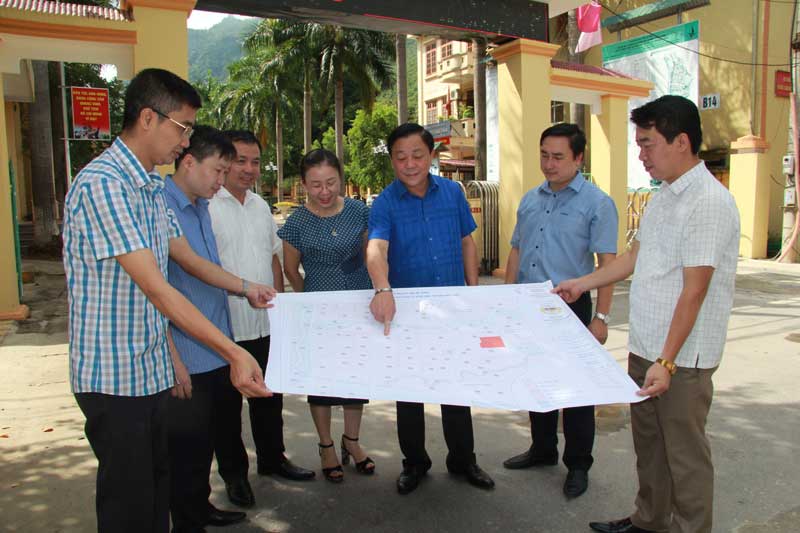 (HBO) - During the past term, the Party Organisation and people of ethnic groups of Mai Chau district upheld the spirit of solidarity, taking initiative, creativity to reap important and comprehensive achievements in socio-economic field, building of the Party administration and political system, ensuring national defence-security. All 14 targets were met and surpassed compared to those set in the Resolution adopted by the 25th district Party Congress.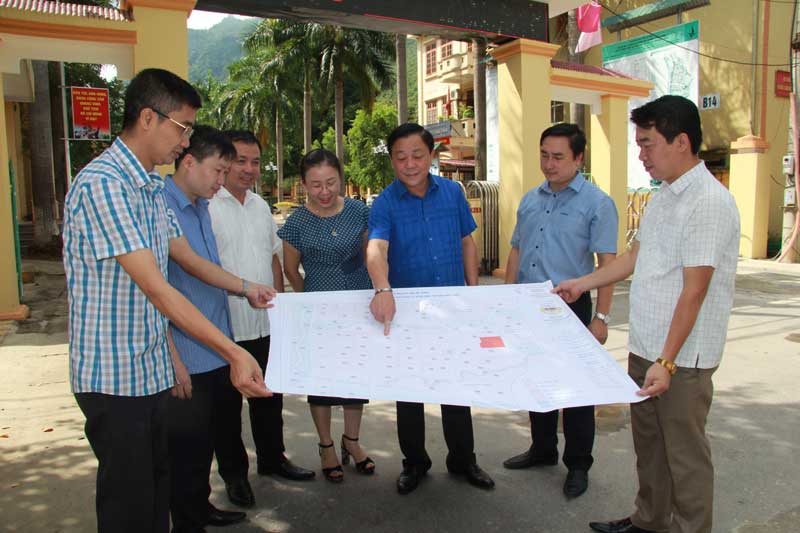 Permanent members of Mai Chau district Party Congress discuss ways to improve local planning quality.
Local economy continued growing moderately. The total production expanded by 16.15 percent. The economic structure shifted in a positive direction. The average income per capita reached 35.8 million VND. The socio-economic infrastructure has improved while rural areas had a facelift. Progress was seen in socio-culture. Political security was stable, social safety and order were ensured, national defence and physical and material lives improved.
Attention was paid to building the Party, administration and political system. Leadership at Party units at all levels proved effective. The unity in the Party has been preserved and the government apparatus has been consolidated and efficient. The Vietnam Fatherland Front and socio-political organisations renewed their operations; encouraged officials, Party members and people from walks of life to accomplish socio-economic development goals. A number of urgent issues were addressed promptly while tourism and services are becoming a spearhead economy.
It was attributable to the solidarity of local Party Organisation and people, the effective implementation of the Party and State's policies, guidelines and resolutions; the great local unity, and exploitation of local advantages and potential. The contingent of officials and Party members dare to think, act and take responsibility. Local people are hardworking and creative in labour and production, trust in the Party leadership, contributing to accomplishing socio-economic development tasks.
Built on the past achievements, the local Party Organisation, authorities and people upheld the sense of solidarity, innovation, creativity to take synchronous measures to fully pool resources to propel growth, rapid and sustainable economic restructuring./.