(HBO) - The Party Committee, People's Council, People's Committee and Fatherland Front Central Committee of Hoa Binh province paid tribute to fallen soldiers at the Hoa Binh Campaign martyr's cemetery on July 27 on the occasion of the 73rd anniversary of Vietnam's War Invalids and Martyrs Day (July 27, 1947 – 2020).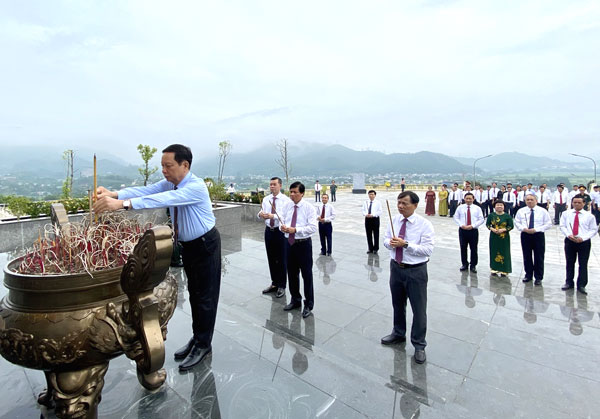 The provincial leaders offer incense at the cemetery.
The delegation solemnly laid a wreath tied with a long ribbon that wrote "Forever remember the sacrifice of heroic martyrs" and spent a minute to silently commemorate the soldiers, who laid down their lives for the nation's independence. They also offered incense at the martyrs' monument and graves to show their respect./.