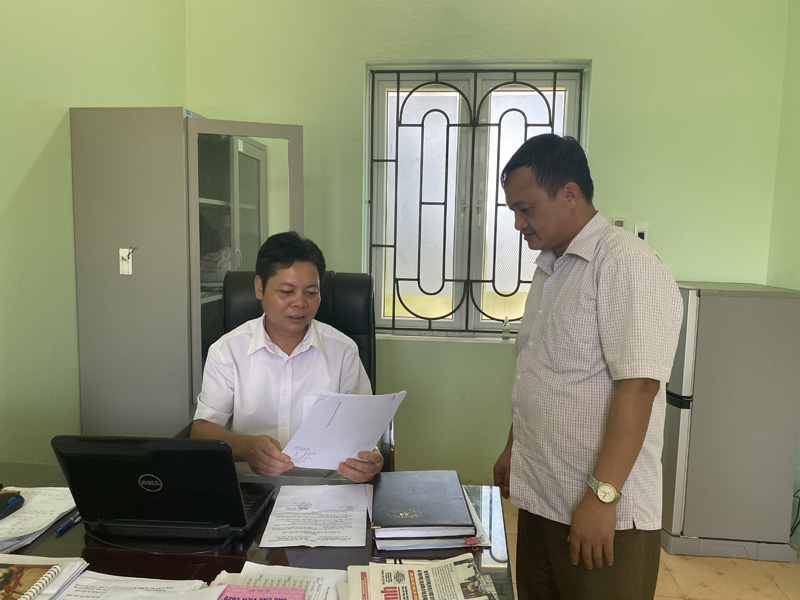 (HBO) - Vu Binh commune (Lac Son district) was established on the merge of three communes of Vu Lam, Binh Chan and Binh Cang. The commune's Party Organisation held its 2nd congress on June 3 and 4, aiming to determine operation orientations, specific tasks and solutions in the 2020-2025 tenure.
In order to quickly bring the congress's resolution into reality, immediately after the congress, 100 percent of Party cells under the commune's Party Organisation announced the results of the congress, and popularised the resolution' content and action plan to all local officials, party members, and people.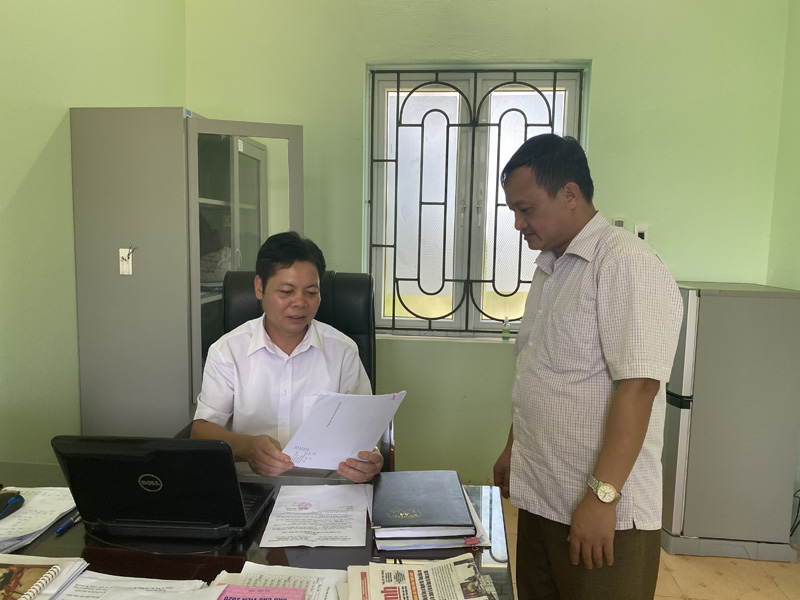 Standing members of Vu Binh's Party Organisation promptly proposed solutions to bring the congress's resolutions into reality.
Over the last tenure, the local Party Organisation, authority and people have united and made efforts to successfully implement the set goals and tasks.
Notably, the locality's average annual production value expanded 12 percent, while the average annual State budget revenue surged 20 percent. The living conditions and standards of local residents were improved. The locality's socio-culture development also recorded positive changes, and the political and security-defence situation was kept stable.
These are important premises for Vu Binh to set a goal of improving the leadership and fighting ability of its Party Organization, promoting thestrengthof thegreatnationalunity and fostering socio-economic development, aiming to get the status of new-style rural commune in 2025.
To soon realise that goal, immediately after the congress, the commune's Party Committee urgently completed, issued resolutions, approved an action programme, and built a working, inspection and supervision programme for the tenure. Each member in the Party Committee was assigned to be in charge of fields, and Party cells, thus guiding the implementation of the set tasks.
Party cells are embarking on the plan to implement the Resolution of the congress.
However, Secretary of the commune's Party Committee Bui Van Bien said, after the merge, Vu Binh commune has fulfilled nine out of 19 criteria of the new-style rural building programme.
He called for more drastic measures to effectively implement action programmes, towards competing the goals set in the resolutions.
Bien stressed the need to continue improving the leadership and fighting capacity of the commune's Party Organisation, aiming to have at least 80 percent of Party cells, fronts and socio-political organisations well fulfilling their tasks.
Attention should be paid to improving the material and spiritual lives of local residents, promoting the development of all sectors, and ensuring stability of defence-security, he added./.