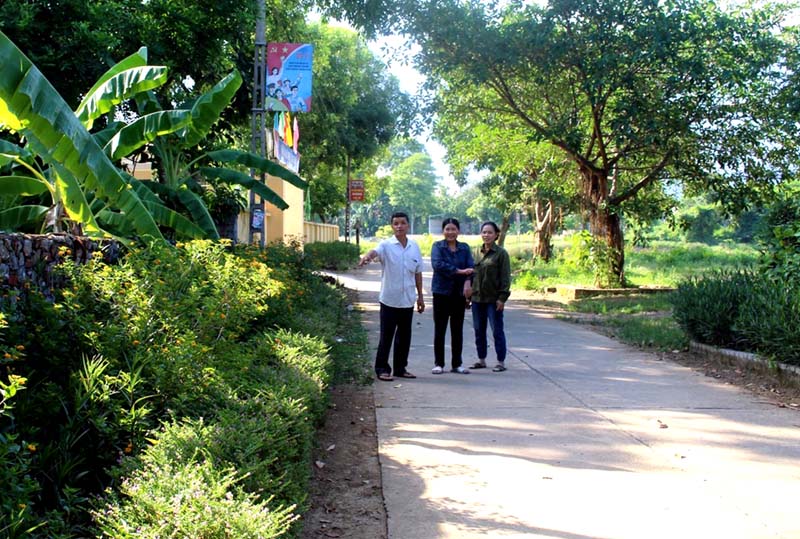 (HBO) – Tan Vinh commune in Luong Son district of northern Hoa Binh province has seen positive changes over the past five years thanks to the implementation of the Resolution adopted at the commune's 21st Party Congress for the 2015-2020 term. The per capita income has been constantly increased, reaching 35 million VND in 2019. The rate of poor households has decreased to 1.97 percent, while the State budget collection rose by over 500 percent.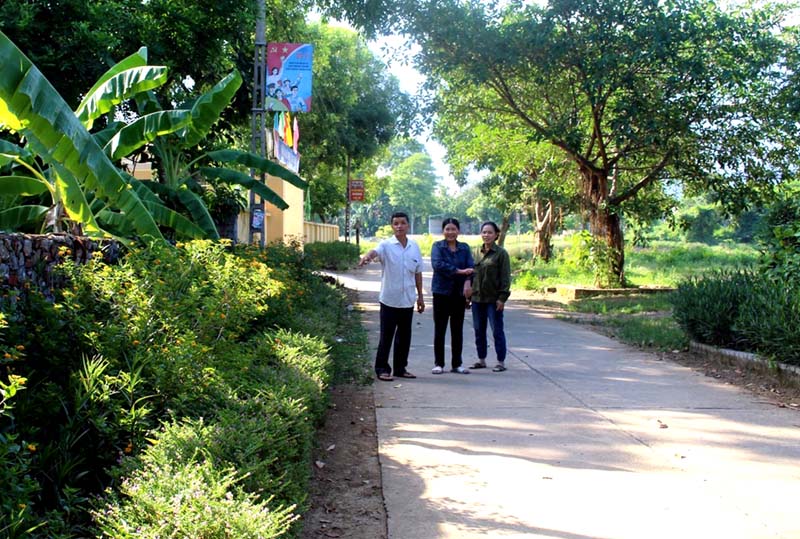 Inter-commune and hamlet roads are concretised, making it easier for residents in Tan Vinh commune (Luong Son) to do trade and contribute to socio-economic development.
To gain these outcomes, local authorities have encouraged people to shift to growing crops with higher economic efficiency and promote the application of science-technology into production, while increasing intensive farming and building effective cultivation and livestock models.
Over the past five years, the commune's Party Committee successfully implemented the exchange of small farming plots for better relocation of agricultural lands in Dong Chui and Ve hamlets, with total areas of 22.6 hectares, as well as the cultivation off safe vegetable in Dong Chui commune. In the reviewed period, the commune grew 58 hectares of new forests and planted orchard trees on 109.6 hectares, including nearly 65 hectares of citrus fruits.
To support farmers to access new farming production techniques, the commune has directed the community learning centre to work with agro-forestry encouragement departments to host 125 symposiums and 182 technical training courses with the participation of over 6,370 people.
The commune has also paid attention to developing industry and cottage industry and enabled organisations and individuals to access banks' loans. Many households have invested in expanding production of construction materials and wood products.
The revenues grossed from agro-forestry, industry and cottage industry reached 460.33 billion VND. Based on economic development changes, locals have joined hands to build new-style rural areas. In 2018, Tan Vinh was recognised as a new-style rural area. It strives to have per capita income of 70 million VND in 2025. The State budget collection will increase by 25 percent per year./.