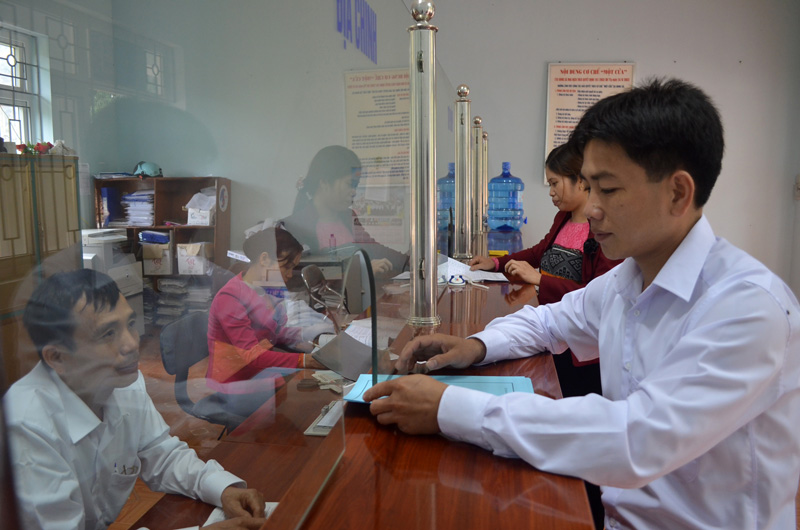 ((HBO) - Over the recent past, Mai Chau district has taken administrative reform as a core mission to create breakthroughs for the local socio-economic development. Besides announcing local administrative reform index to all communes and towns, the district People's Committee evaluates citizens and organisations' satisfaction with the public services every year.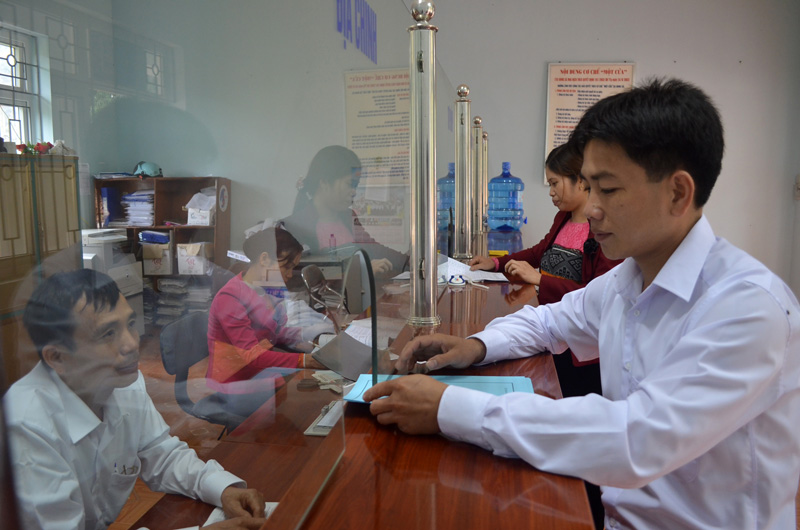 The district's one-stop service unit has well performed its tasks in addressing administrative procedures for local people and businesses.
Due attention has been paid to improving service quality and building legal documents, while the reception of citizens and organisations' petitions on administrative regulations as well as results of the settlement of administrative procedures has been strictly carried out as well.
The district has developed a modern one-stop service mechanism, with a responsible and amiable staff who work to ensure all administrative procedures are handled in a timely and accurate manner.
During 2011-2020, the unit received and processed 11,531 administrative inquiries, 93.7 percent of which were handled in time or even earlier than scheduled. With overdue documents, the district asked relevant staff to offer an apology to local people and organisations, and clarify challenges while processing the procedures.
Additionally, the district has channeled focus on developing IT infrastructure to improve efficiency of administrative procedure settlement. Currently, all bureaus in the district are equipped with computers configured with local area network (LAN) and the internet. More than 90 percent of the administrative inquiries have been addressed online, and 65 percent of the digital documents are sent through a software system each day to speed up processing.
Staff have received sufficient training so that they can better serve the need of local people and businesses./.