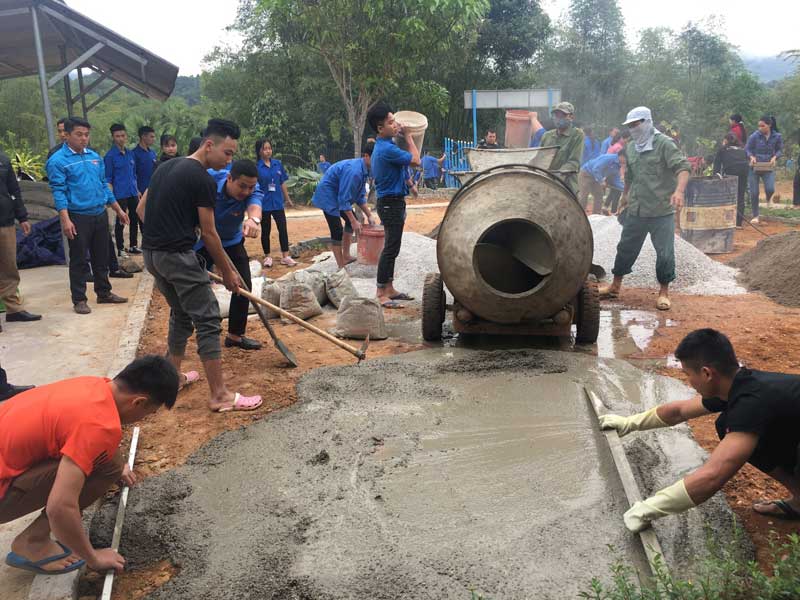 (HBO) - The executive committee of the provincial HCYU chapter effectively launched patriotic emulation movements, urging young people to uphold the vanguard and innovative spirit in national building and safeguarding. They included those on national defence and people's lives, which helped promote the role of youths in national defence and security.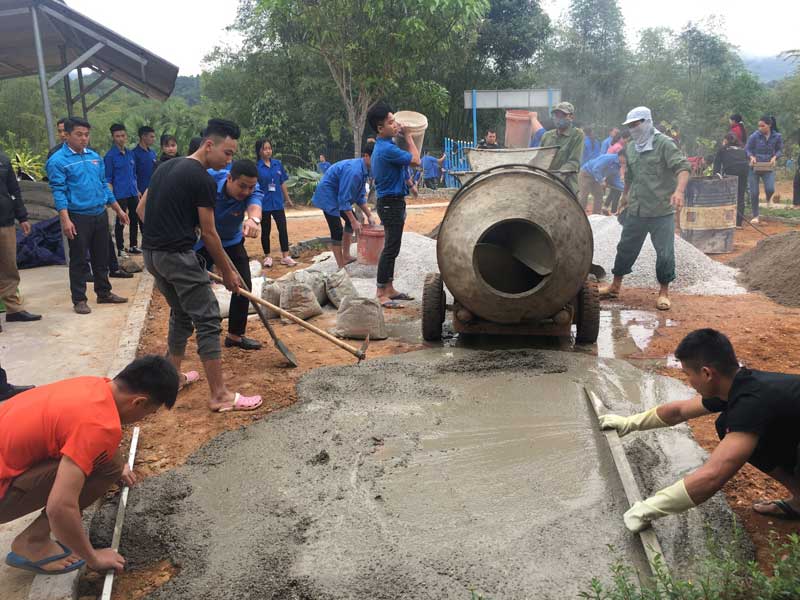 Members of Mai Chau chapter of the Ho Chi Minh Communist Youth Union (HCYU) engage in a volunteer activity helping locals build rural roads in Buoc village, Xam Khoe commune.
They also bolstered voluntary activities in environmental hygiene, blood donation, irrigation and support for disadvantaged children.
The province's HCYU chapters have to date carried out 2,368 missions such as building rural roads, planting trees and keeping the environment clean, drawing over 100,000 participants and contributing to the local socio-economic development.
In 2019-20, the committee honoured nearly 100 outstanding youths engaging in following President Ho Chi Minh's example and other campaigns.
Various models of the HCYU chapters were highly valued and expanded, including one in Luong Son which enables members to write down their thoughts on learning from President Ho Chi Minh's example on a notebook and good deeds that they will fulfil in the coming time.
Another frequently arranges voluntary activities such as blood donation, visiting and presenting gifts to policy beneficiaries and wounded soldiers, and providing health checkups and medicine free of charge for local people. It has been held across the province.
Of note is the one that aims to support disadvantaged young people, and two others work to improve people's lives in poor communes and fulfil criteria of the national target programme on building new-style rural areas. At present, all communes have roads lined with lighting systems and flower beds.
In addition, officials of the HCYU chapters have officially launched programme training members to help them become Party members. In 2019 alone, 1,392 outstanding members were nominated, and 869 of them admitted as new Party members.
During the implementation of Direction No. 05, some HCYU chapters devised slogans and appealing verses encouraging young people being adept in their jobs and raising their sense of duty, thereby contributing to the successful implementation of political tasks./.