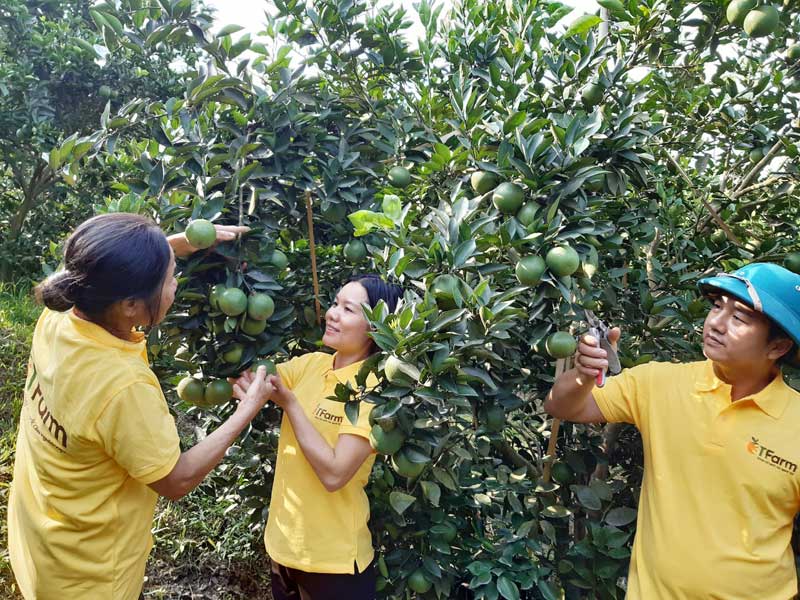 (HBO) - Over the past years, the Party Committee, authorities and people of Hoa Binh province's Cao Phong district have brought the Resolution of the 27th district Party Congress in the 2015 – 2020 tenure into life by appropriate and effective ways.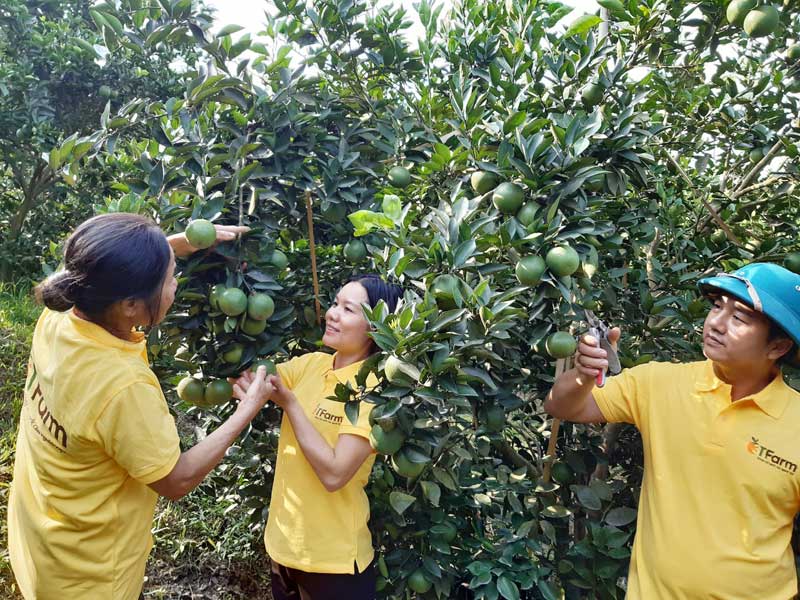 Orange is a main crop in Cao Phong district's economic development.
The commune-level Party organisations and authorities have attached special importance to grasping and realising the upper level and district's directives and resolutions. Local people have actively changed the structure of crops and domestic animals. Many households have shifted from the traditional farming to the production of clean and safe products that meet VietGAP standards. Per capita income in 2020 is estimated at 45 million VND; 90 percent of households currently gain access to clean water; 100 percent of households gain access to electricity; and 95 percent of locals are covered in health insurance.
Over the past five years, despite many difficulties and challenges, the Party Committee, authorities and people of all ethnic groups in the district have promoted the spirit of solidarity, creatively applied the Party's policies into the reality, and achieved important and comprehensive results in all fields.
Production value reports an average growth rate of 11.24 percent a year, exceeding 2.24 percent of the target set out in the congress resolution. The economic structure has shifted towards increasing the proportion of industry, handicraft, construction, tourism and services, and gradually reducing the proportion of agriculture, forestry and fisheries. The district's key agricultural crops, especially orange, have been maintained. This year, the poverty rate is estimated to decrease to 10.52 percent, State budget collection is expected to increase by 14 percent a year and the urbanisation rate is estimated to reach 16 percent by the end of this year.
The district has four communes meeting the new-style rural area standards, Dung Phong commune meeting the advanced new-style rural area standards, and seven residential areas meeting the model new-style rural area standards. On average, each commune reaches 15.5 criteria of new-style rural area building. Attention has been paid to socio-economic infrastructure, the socio-cultural field has experienced many positive changes, while social welfare has been guaranteed and defence security maintained. The Party building work has received special attention, solidarity in the Party has been maintained, the validity and efficiency of authorities' governance improved, and the national great unity consolidated./.