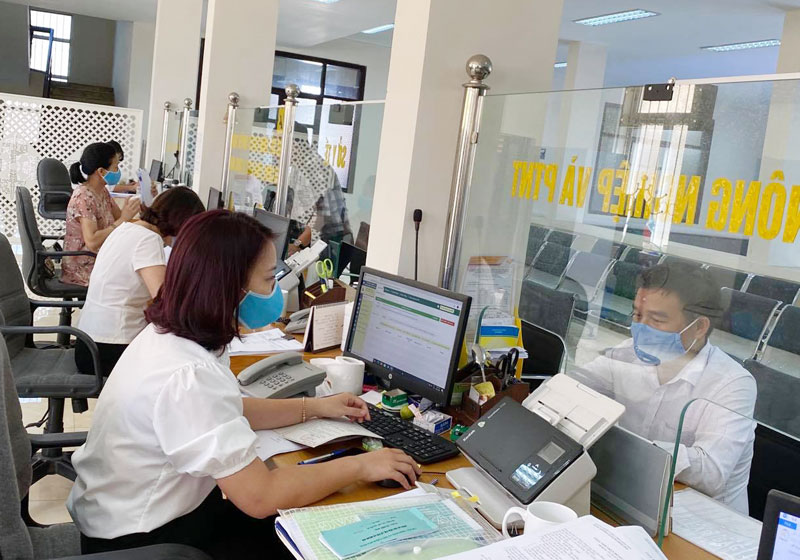 (HBO) - Hoa Binh has made multiple efforst to develop e-Government over the last few years. Last November, the province's public services portal was officially connected with the national portal via its data sharing and integration platform, marking a milestone in the local development of e-Government.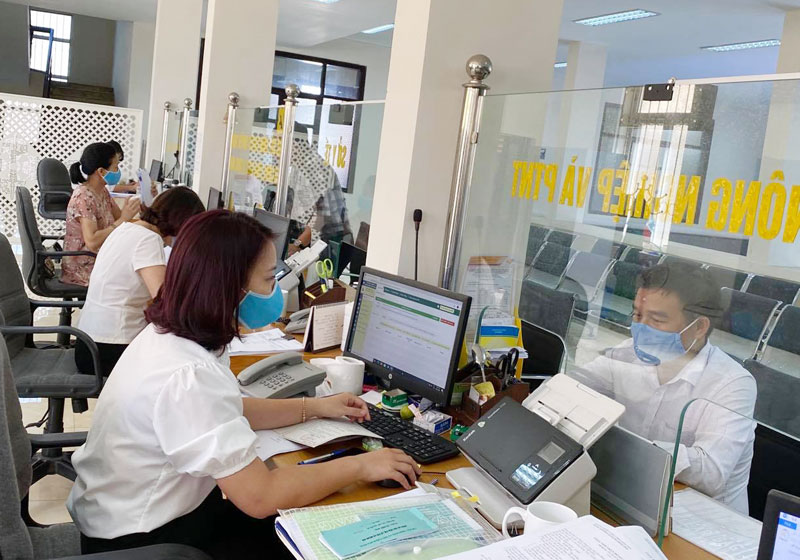 Staff serve a citizen at Hoa Binh's centre for public services.
The province is scheduled to put paperless conference rooms into operation in October. Local authority has worked hard to ensure the roadmap of the local e-Government development. The provincial centre for data integration has purchased new equipment to provide required technical infrastructure for the development of shared and specialised applications and local databases.
The wide area network (WAN) has been built based on connection among local governmental departments and agencies, district-level People's Committees and level-I specialised data transmission network to ensure data safety and security.
The province aims to broaden connection between shared software and specialised ones, such as those for business registration, household registration, social insurance, and public postal services.
Softwares for document management and administration have been installed in computers at the provincial departments and agencies as well as district- and commune-level People's Committees. About 93 percent of the provincial documents was electronically signed while that at district level was 87.3 percent.
To date, the province's public service portal has provided 90 out of a total 273 level-3 public services. It has received over 258,000 enquiries for public services, 248,112 of which have been completed while the remainder are pending. More than 60,200 enquiries have results returned via public post services./.