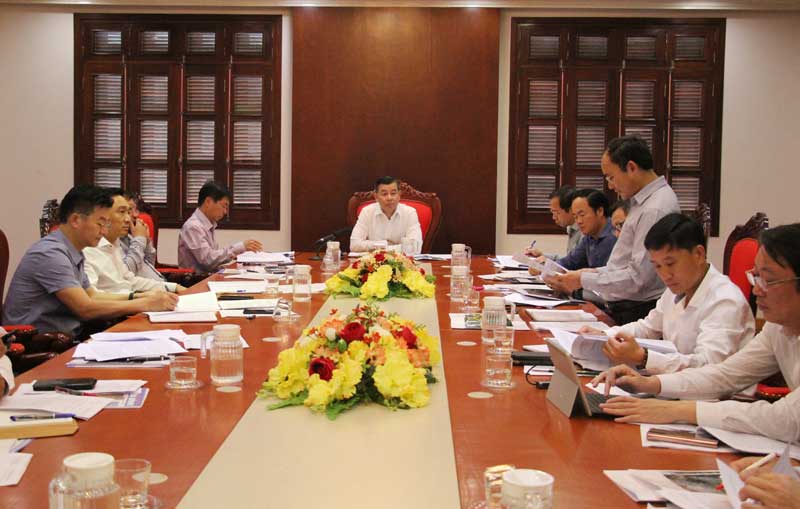 (HBO) – Secretary of the provincial Party Committee Ngo Van Tuan recently had a working session with the Management Board of Industrial Parks (IPs) of Hoa Binh province to look into local industrial development.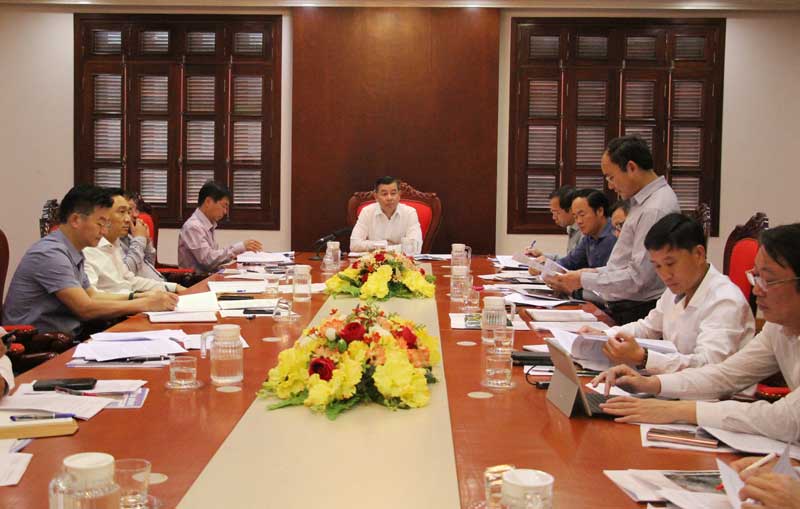 The working session between Secretary of the provincial Party Committee Ngo Van Tuan and officials of the Hoa Binh Management Board of Industrial Parks.
Hoa Binh province houses eight IPs that are included in Vietnam's IP development plan until 2020. They cover more than 1,507ha of land, equivalent to 0.33 percent of the province's area. So far, three of these IPs, namely Luong Son, Yen Quang, and Bo trai Song Da (Left Bank of the Da River), have had infrastructure investors while four have welcomed secondary investors with 60 of the 98 registered projects already operational, greatly helping with economic restructuring, job creation, and increase of export value.
Despite this, the number of investment projects in these IPs remains modest and their registered capital is still small. There are certain obstacles to site clearance for projects while industrial infrastructure has yet to be developed synchronously, making IPs unattractive to secondary investors.
Facing those problems, representatives of provincial departments and sectors proposed several solutions to reach the targeted 1 percent of the province's area for industry. In particular, they suggested more attention be paid to planning, coordination be boosted to handle administrative procedures, poor-performing investors be strictly dealt with, and capable ones be selected to step up industrial development.
Addressing the session, Secretary of the provincial Party Committee Ngo Van Tuan cited the Resolution of the 17th provincial Party Congress as stating that industrial development is the momentum for the local economy, and that priority must be given to industrial infrastructure development, the occupancy rate at IPs be raised to 80 percent, and 1 percent of the province area be zoned off for industry by 2025.
To realise the above-mentioned targets, high resolve and effective methods are needed to tackle bottlenecks in industrial development, he said, asking the management board and the provincial Department of Industry and Trade to work together to draft orientations for industrial development which must ensure environmental protection, prioritise industries with high added value, and be associated with urban area and service development.
Relevant agencies need to complete the industrial development plan; align their sectors' development plans with the provincial one; increase the management of planning, especially land planning; and deal with projects lagging behind schedule.
The Civil Party Affairs Board of the provincial People's Committee has to direct relevant agencies to build regulations on coordination in dealing with administrative procedures for businesses and set up criteria for selecting capable infrastructure investors so as to attract investment to industrial development./.