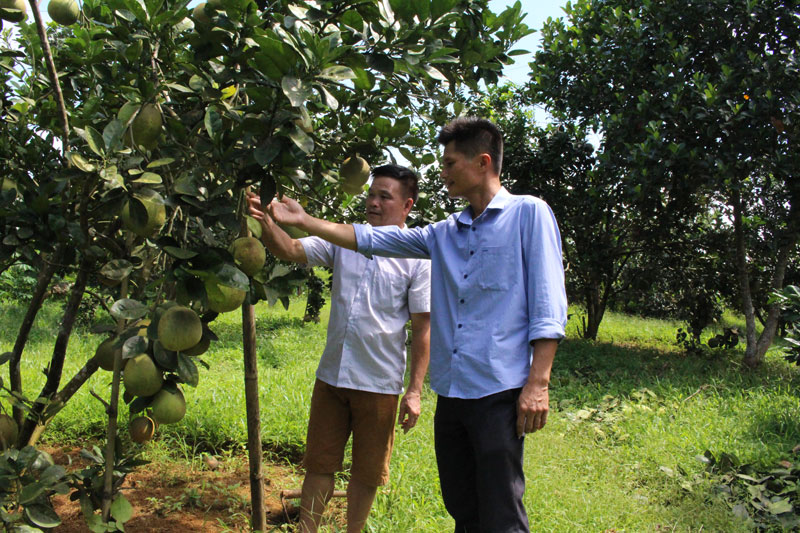 (HBO) – Shortly after the second Party Congress, for 2020-2025, of Phong Phu commune (Tan Lac district) wrapped up on June 17, the communal Party Committee adopted the working regulations and agenda for the whole tenure and assigned detailed tasks to its members. In the two following weeks, the congress's resolution and the action programme to implement this resolution were disseminated to all the Party members in the local Party organisation. These have illustrated Phong Phu commune's drastic moves to carry out all-level Party congresses' resolutions.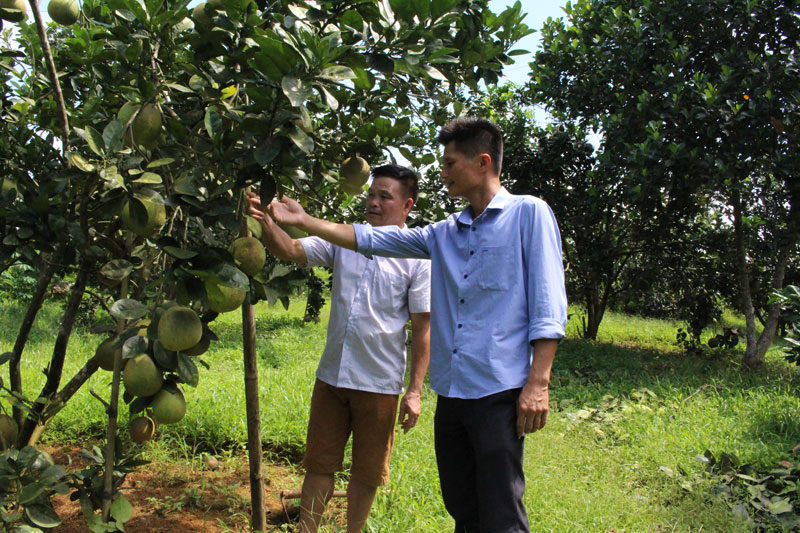 Under the communal Party Congress's resolution, residents in Dong hamlet of Phong Phu commune have actively restructured crops to raise income.
Secretary of the communal Party Committee Bui Thi Khuyen said all the committee members have met or surpassed standards, which is a very favourable condition for resolutions of all-level Party congresses to be carried out swiftly and effectively.
Recently, to create a prerequisite for the realisation of the resolutions, the communal Party Committee sent its members, especially secretaries of Party cells, to training courses on the Party-related affairs, she noted, adding that apart from getting new knowledge, they were also updated about flexible working methods and problem-solving skills so as to meet requirements during task performance.
According to the official, an issue that receives the local Party organisation's special attention is to popularise and carry out the resolutions in a brief and practical manner that focuses on key points, which is considered a critically important step to ensure consensus on resolution implementation.
Besides, the communal Party Committee has assigned its members to work with the localities they are in charge of to develop action plans for resolution implementation that match local situation. As a result, the dissemination of all-level Party congresses' outcomes and resolutions, as well as the building of action plans, has become more effective.
Secretary of the Party cell in Sung hamlet Bui Van Kiem said the resolutions of all-level Party congresses have been disseminated to all local Party members. The Party cell has completed a resolution implementation plan and begun to carry this out by taking concrete solutions.
Apart from the Party cell of Sung hamlet, others in the Party organisation of Phong Phu commune have also paid attention to the realisation of Party congresses' resolutions.
To do so, they have continued to encourage locals to restructure crops; develop animal husbandry, especially livestock farming; and promote aquaculture with new technologies applied with a view to achieving average per capita income of 84.6 million VND (3,600 USD) by 2025, annual production value growth of 11 percent, an average annual increase of 14 percent in the State budget revenue, and a 5-percent decline in the household poverty rate./.