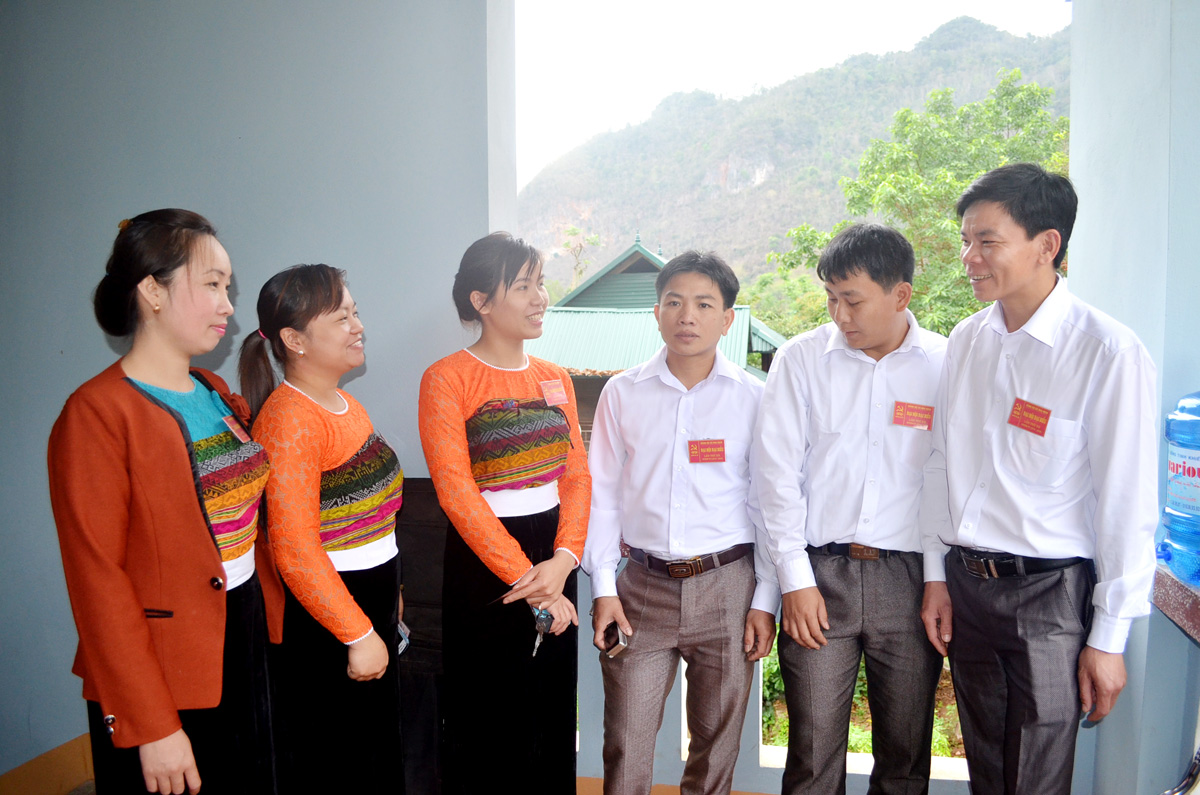 (HBO) – In recent years, Mai Chau district has made concerted and active efforts to implement the Politburo's Resolution 35-NQ/TW to enhance the safeguarding of the Party's ideological foundation and refute wrong and hostile viewpoints in the new context.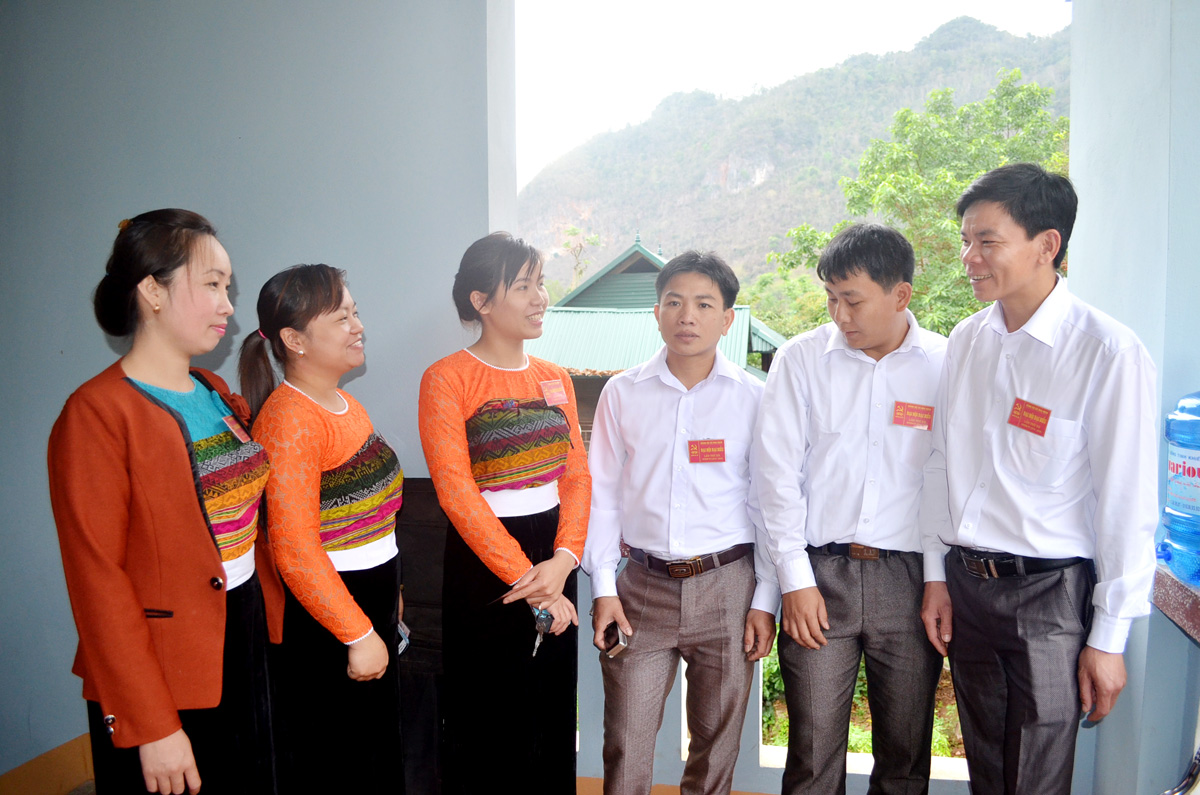 Young Party members in Mai Hich commune of Mai Chau district talk about the enhancement of cadres, Party members and people's political firmness, which is a key part in the implementation of Resolution 35-NQ/TW.
The information and education board of the district's Party Committee has kept constant coordination with local agencies, sectors, and Party organisations and cells to actively carry out Resolution 35-NQ/TW. To promote implementation effectiveness, focal tasks were identified, including increasing the education of traditions, ethics, lifestyle, and political thought among cadres, Party members, and people of all social strata; improving communications; boost the quality of the refutation of wrong and hostile viewpoints in a more proactive and persuasive manner; tightening the management of the internet and social networks; and resolutely preventing and dealing with the collectives and individuals that store, provide, or spread fake information and slanders on the internet and social media.
Resolution 35-NQ/TW has been implemented synchronously from the district to grassroots levels with clear responsibilities assigned to each agency and unit. As a result, the resolution implementation has helped strengthen solidarity in the entire Party organisation of Mai Chau and consolidate people's trust in the Party's leadership and guidelines.
Basing on this important initial result, the district is set to keep up high political resolve in pushing ahead with resolution implementation. To do so, the first and foremost task is to maintain constant and effective activities of the Steering Board for the implementation of the Resolution 35. Mai Chau will also continue promoting the role of those who hold the top position in Party committees and organisations. Particularly, it will maximize the active role of rapporteurs and communications workers.
These measures are expected to greatly help with the protection of the Party's ideological foundation and improve the effectiveness of the fight against wrong and hostile viewpoints in the new context./.