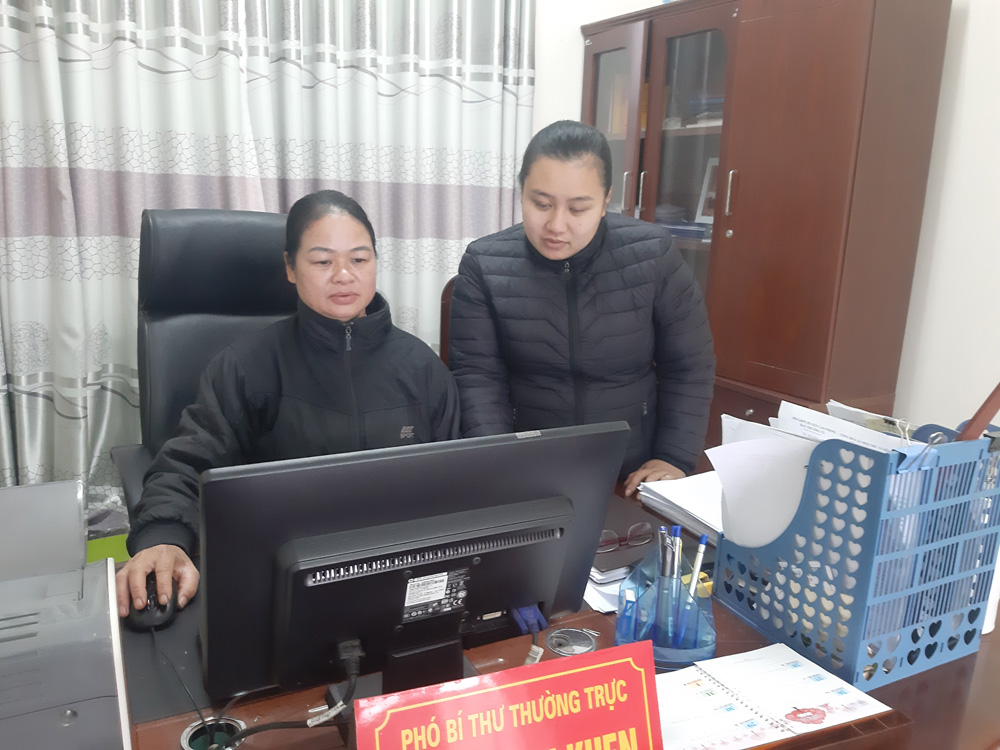 (HBO) – The serious implementation of resolutions on Party building and the Politburo's Directive 05/TW has created strong changes in the mindset and actions of officials and Party members, helping Cao Phong Party Organisation complete all political tasks and become a pure and strong Party organisation, said Hoang Thi Khen, Standing Deputy Secretary of the Party Committee of Tay Phong commune.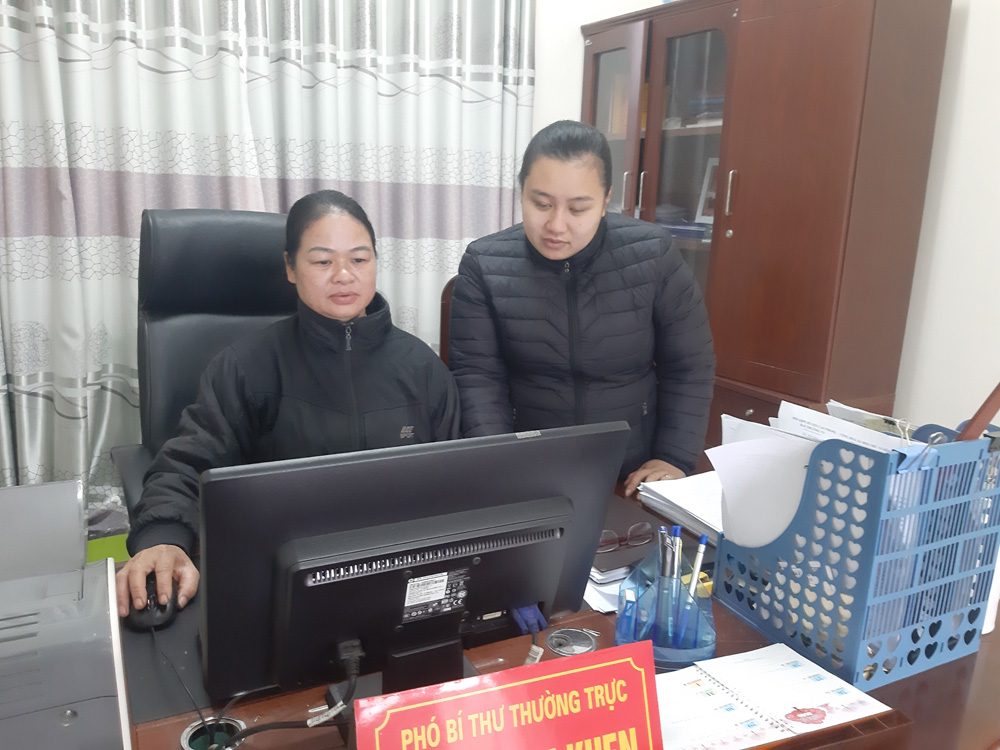 Officials and Party member of Tay Phong commune (Cao Phong) have actively studied and trained themselves to enhance their professional and political capacity.
The Tay Phong Party organisation has 245 Party members in 13 Party cells, including nine in villages, two in schools, one in the local health care centre, and one in the public security force.
The oganisation has built plans for all local officials and Party members to carry out Directive 05 in tandem with the implementation of the political tasks in the locality. Three breakthrough measures have been defined, which are upholding the leading responsibility of management officials at all levels; strengthening democracy in Party building and rectification; and integrating the implementation of Directive 05 into patriotic emulation movements, new-style rural and civilised urban area building.
In recent years, the commune's Party organisation has recorded fruitful outcomes in its leadership over tasks in Party building as well as socio-economic development. Personnel work has seen remarkable progress. Party cell meetings, criticism and self-criticism activities have been implemented effectively. Most officials and Party members in the commune uphold their leading role both at workplaces and in daily life.
The local Party committee, administration and socio-political organisations as well as each public servant have conducted practical actions to follow President Ho Chi Minh's example. Since 2016, 217 households have donated 9,800sq.m of land for the construction of infrastructure and public works.
Meanwhile, many villages have formed and maintained 32 models of studying and following President Ho Chi Minh's moral example, including those to build families, villages and residential areas of culture. Notably, the Party cell of Bang village has encouraged locals to follow policies and laws of the Party and State, protecting order and security in the locality, while raising about 17 million VND each year to help the needy.
Through practical actions to follow President Ho Chi Minh's example, the capacity of the Party organisation as well as officials and Party members in the commune has been enhanced, helping the commune fulfill all assigned tasks. The local economic structure has been transformed positively, while the infrastructure system and the living conditions of local residents has been improved.
In 2018, the commune was recognised as a new-style rural area. In 2020, the per capita income of the locality reached 45 million VND, and the ratio of locals accessing sanitation water hit 90 percent, while all local households have enjoyed power services./.