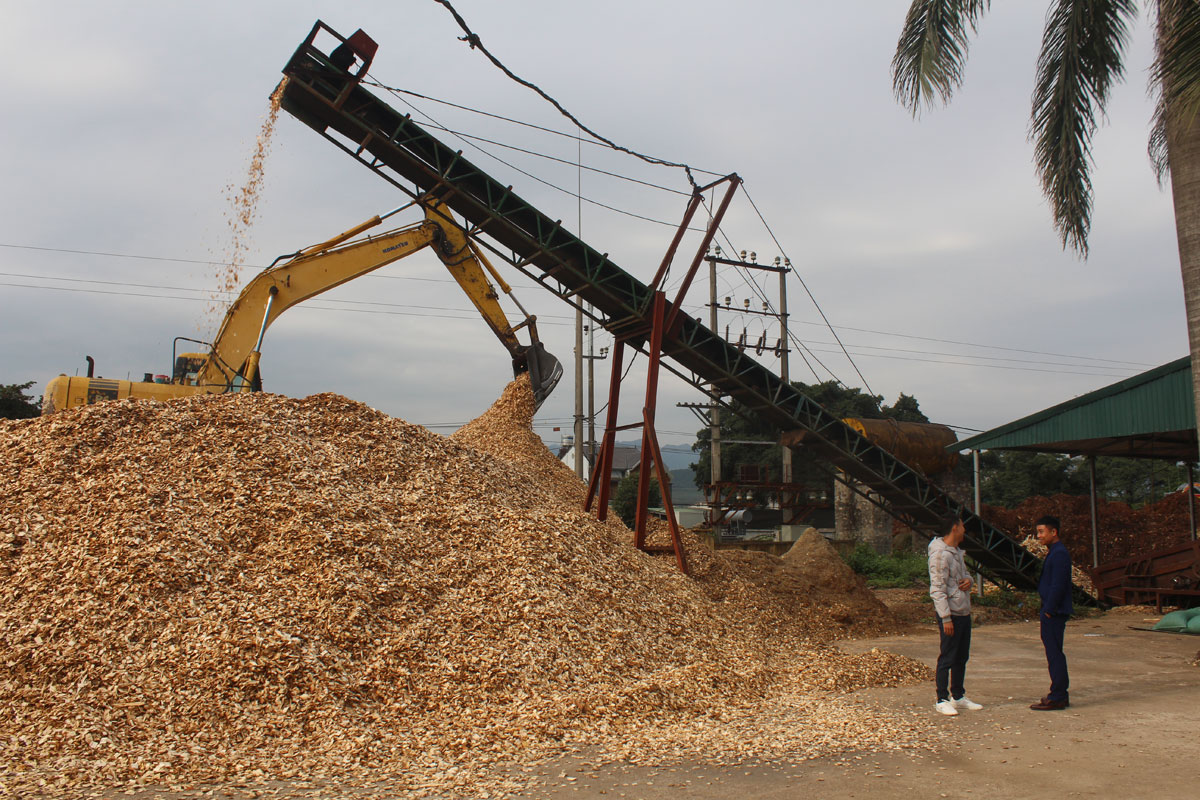 (HBO) – In the first months of 2020, the outbreak of COVID-19 caused heavy impact on socio-economic development in Hoa Binh, including export and import. However, thanks to strong resolve and action, the province managed to weather difficulties to achieve the year's exports target.
In the first quarter, the pandemic disrupted Vietnam's trading activities with China thus affecting the supply of materials for manufacturing. Exports encountered more challenges in Q2 when countries imposed border shutdowns and travel restrictions. As a result, both export and import values, especially overseas shipments, declined compared to the same period last year.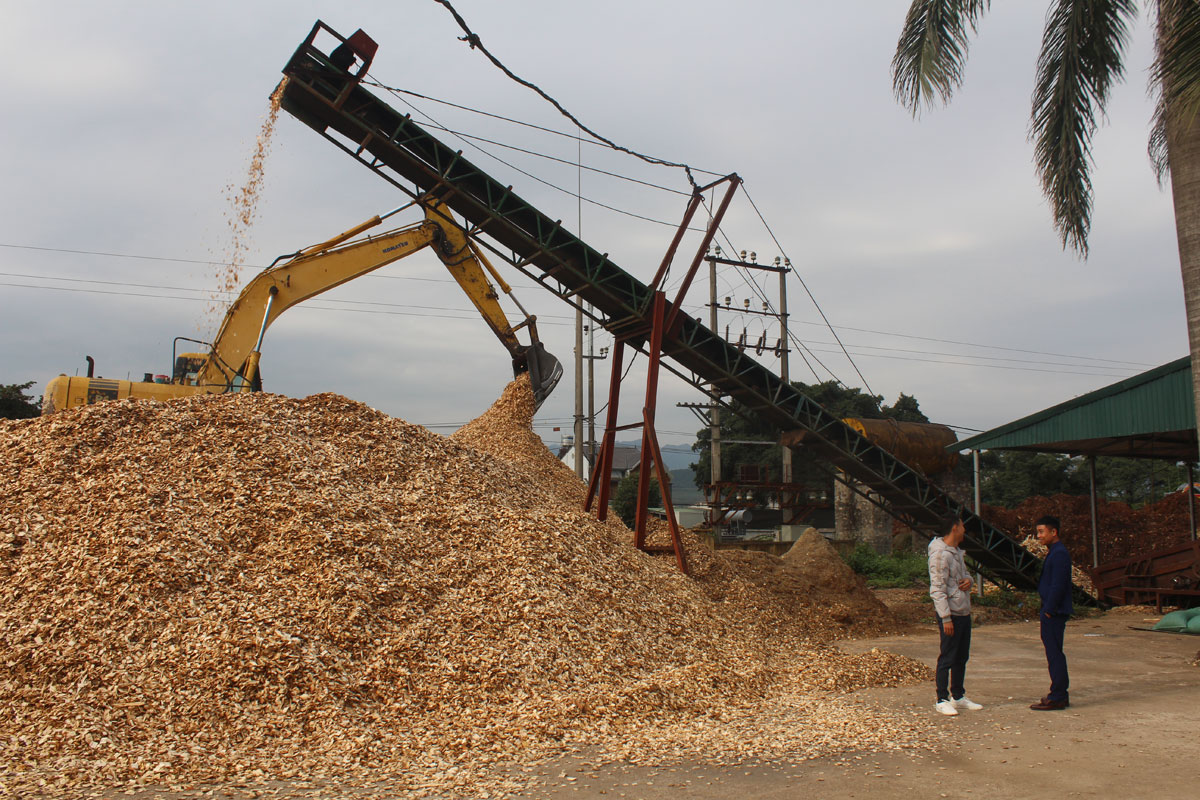 Facing the serious impact of COVID-19, in 2020, the Hong Gia Bao joint Stock Company, based in Dong Lai commune of Tan Lac district, proactively sought new buyers of wood chips.
In the first half of 2020, Hoa Binh recorded only 371.9 million USD in exports, down 4.95 percent year on year and equivalent to 36.02 percent of the year's target. The shipments of goods reached 351.73 million USD, falling 5.26 percent and equal to only 35.64 percent of the target.
Businesses gradually resumed production and business activities in Q3, when Vietnam had brought the outbreak under control. However, the reemergence of COVID-19 in late July and August exposed local trading activities to new challenges. The export turnover reached only more than 62 percent of the annual target by the end of September.
With the highest resolve to achieve the set targets and tasks, and to assist exporters to resume production, the provincial Department of Industry and Trade sought help from the Ministry of Industry and Trade to find domestic material supply sources to make up for the shortage of materials imported from China. It also asked for policies helping supporting industries to develop to meet domestic demand and reduce dependence on imported materials. The provincial People's Committee ordered relevant agencies to improve market forecasting to help local firms adjust their production and business activities to minimise supply - demand imbalance.
In particular, in the final months of 2020, the committee directed related departments to promptly build plans for implementing the EU-Vietnam Free Trade Agreement (EVFTA) in the province and capitalising on benefits under free trade agreements so as to help promote exports, especially products with high added value. Information about the customs clearance situation in northern border gates was also provided for enterprises in a timely manner to help them navigate complex developments of the COVID-19 pandemic.
Pham Tien Dung, Director of the Department of Industry and Trade, said after the outbreak was brought under control, thanks to drastic directions by the Government and the provincial People's Committee, along with the close coordination among agencies and businesses' efforts, Hoa Binh basically achieved targets set for industrial production, services, and trade. Breakthroughs were seen in exports in year-end months, thereby considerably contributing to the State budget's revenue.
The province recorded 1.032 billion USD in exports in 2020, rising 31.72 percent from a year earlier and achieving the annual target. This helped boost the average exports growth of Hoa Binh to 30 percent annually between 2016 and 2020. Key export items managed to post fast growth, including electronic products (577.2 million USD, up 44.21 percent year on year, and equal to 103.76 percent of the 2020 target) and textile-garment products (332.01 million USD, up 18.57 percent, and equal to 94.05 percent of the target).
The numbers and size of manufacturing, exporting, and importing firms increased. There are 49 firms engaging in export and import activities in Hoa Binh at present, up 40 percent from 2015, including 26 foreign invested ones that make up over 80 percent of the total export revenue. The main export destinations are traditional markets like the US, the UK, the Republic of Korea, Japan, and China. Local goods have also been shipped to new markets which are also members of the Comprehensive and Progressive Agreement for Trans-Pacific Partnership (CPTPP) and the EVFTA.
The provincial People's Committee said the EVFTA will help Vietnamese businesses, including those in Hoa Binh, to further engage in production value chains and expand import and export markets in the time ahead, a favourable condition to achieve the exports target of 1.218 billion USD for 2021, up 18 percent from last year./.