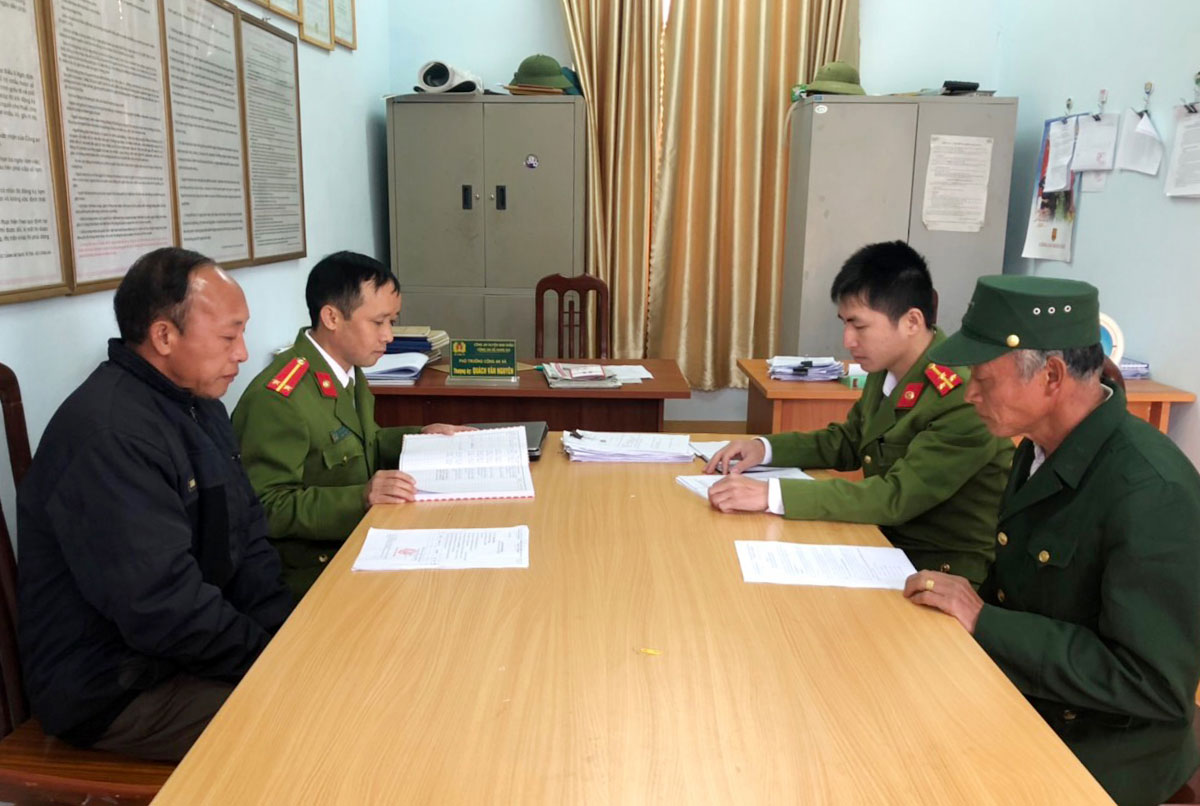 (HBO) - Hang Kia commune in Mai Chau district is home to five clans, namely Vang, Xong, Giang, Kha and Ho. Each clan lives in one hamlet. Therefore, in order to achieve effective management in accordance with the population distribution, the commune has implemented the "self-governing clan" model in all five hamlets.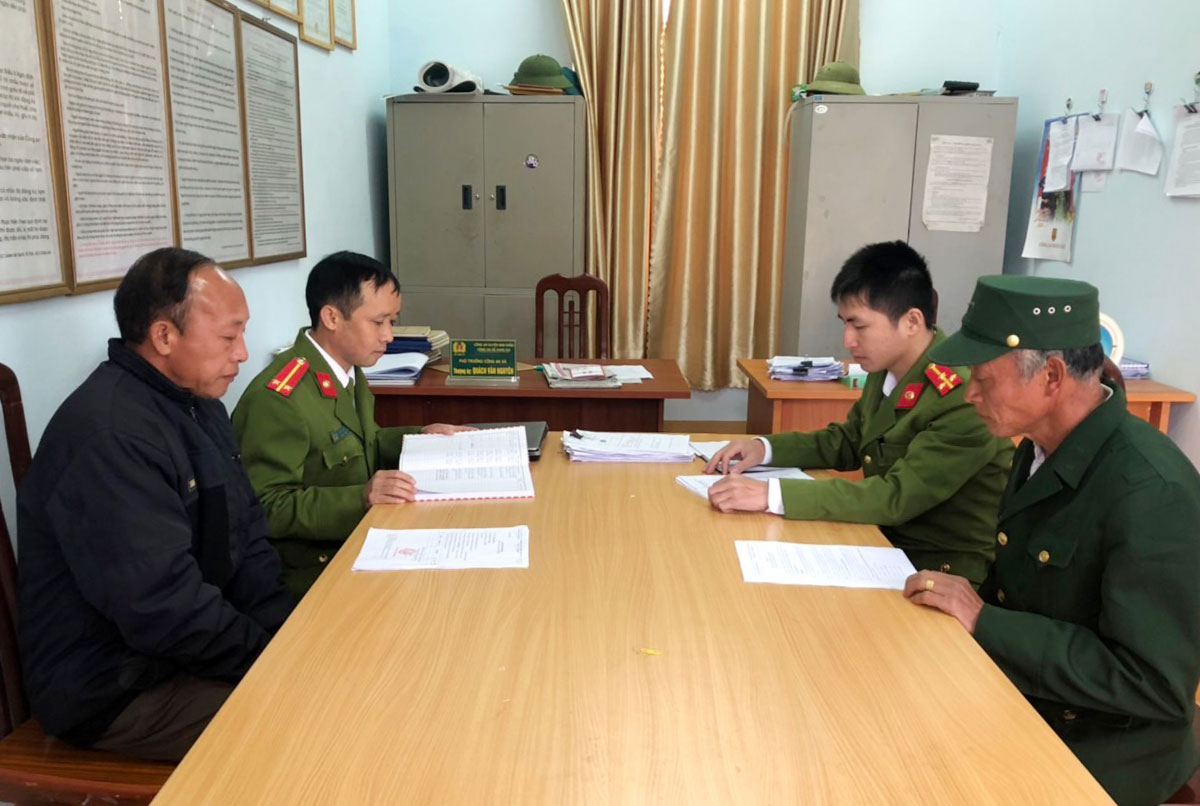 Hang Kia commune's public security officers talk to local prestigious people and heads of clans to know more about the locality's situation.
Lieutenant Vang A Hua, head of the commune's Public Security Force, said that during the implementation of the "self-governing clan" model, the role of the heads of the clans is appreciated, especially in encouraging members of their families and clans to strictly follow the Party and State's policies and laws, thanks to their prestige. Therefore, for many years, the commune has detected no cases of people incited by bad elements.
Though the commune is a drug hotbed, the Public Security Force has exerted efforts to ensure social order and security, and quickly deal with any incidents related to order and security. The force often coordinates with local authorities and prestigious people in the clans and the heads of the hamlets to disseminate law to each household and each person to raise their awareness of "self-defence, self-governance and self-protection".
"With the dissemination method close to the people and helping the people, in recent years, the public security force of the district in general and Hang Kia commune in particular has gradually created trust and close bonds with the party committees and authorities and locals, thus improving the combat against crimes, and the management and education of criminals so as to contribute to ensuring security and order in the locality," said Lieut. Sen. Col. Dinh Van Thoi, chief of the public security force of Mai Chau district./.