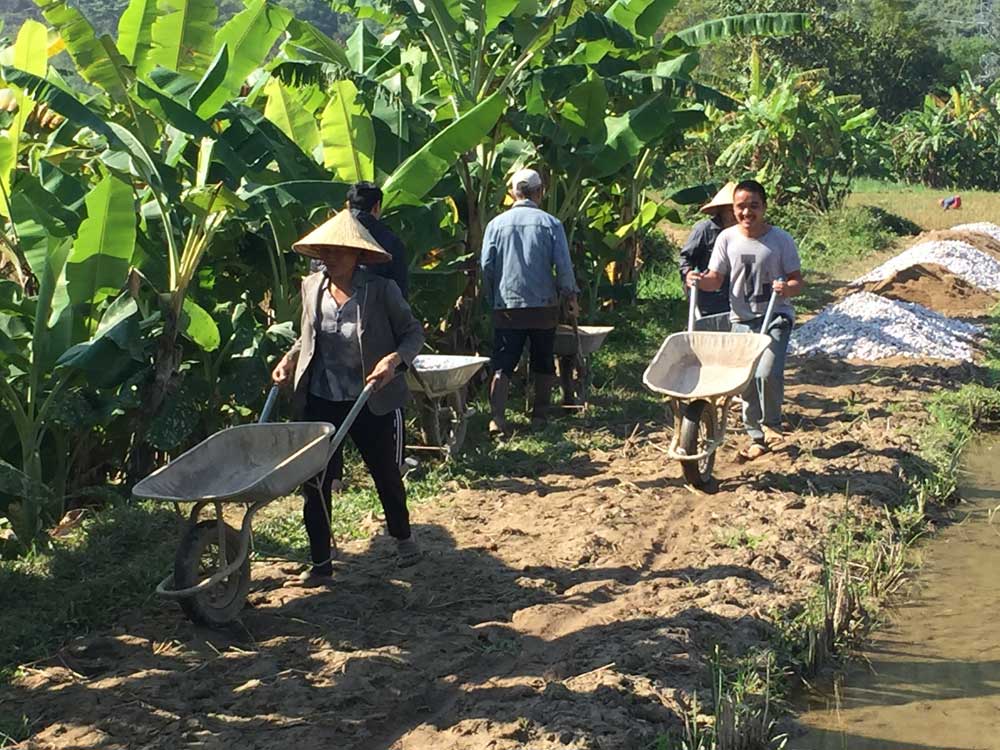 (HBO) - Over the past years, under the Party and State's guidelines on support for ethnic minority groups, Mai Chau district has effectively carried out poverty reduction policies and programmes, and socio-economic development projects, with a focus on infrastructure building and production development for communes in especially disadvantaged circumstances, thereby improving the lives of local residents.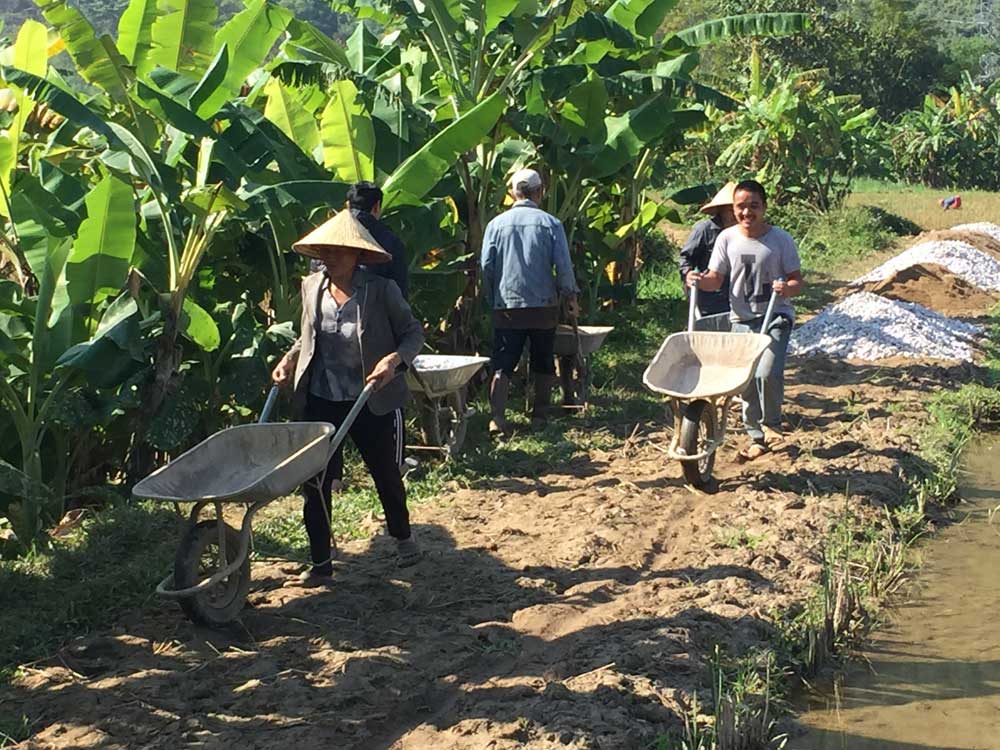 With the motto "The State and people work together", residents in Van Mai commune, Mai Chau district contribute working days to build in-field roads convenient for agricultural production.
Xo hamlet is 15km from the centre of Na Phon commune. Its socio-economic situation has changed a lot since ethnic policies and programmes were launched. Inter-hamlet roads and roads to production facilities were expanded to facilitate travel, trade and transportation of agricultural equipment and farm produce. The Programme 135 on poverty reduction for especially poor areas and similar project also supported livelihood activities through introducing effective farming models such as pig and cow farming.
Chairman of the Na Phon communal People's Committee Ha Van Ngan said thanks to support policies for ethnic minorities, locals' living conditions have improved remarkably. Local infrastructure was upgraded while residents received support in the form of seedlings, young animals and technological transfer for farming. As a result, the lives of many poor households improved with average income per capita reaching 14 million VND. The rate of poor households was reduced to below 24.7 percent.
During the 2019-2020 period, the total capital for the socio-economic development programme in especially disadvantaged hamlets and communes reached nearly 25 billion VND. Of which, 24.145 billion VND came from the State budget and the remainder from the public. The district built 41 works, including classrooms, roads, irrigation works, community houses and dykes. Other policies were also carried out in ethnic minority regions such as support in housing, production land and water supply for daily use. Local residents were engaged in the implementation of those policies, from choosing capable and responsible consulting units to ensuring accuracy in technical survey, design and project appraisal, thus ensuring the quality and efficiency of works after construction.
Deputy head of the district ethnic affairs office Ha Nguyen Thanh Quang said support policies for ethnic minorities have brought about practical results. Infrastructure in ethnic minority areas have been completed, which has basically met local people's demand for travelling, medical check-up and treatment, study, and facilitated trade, thus narrowing the development gap among areas, contributing to sustainable poverty reduction.
The implementation of ethnic policies has contributed to socio-economic development, ensuring political security, improving material and spiritual lives of residents, and reducing poverty rate in the district by 3 percent annually on average./.