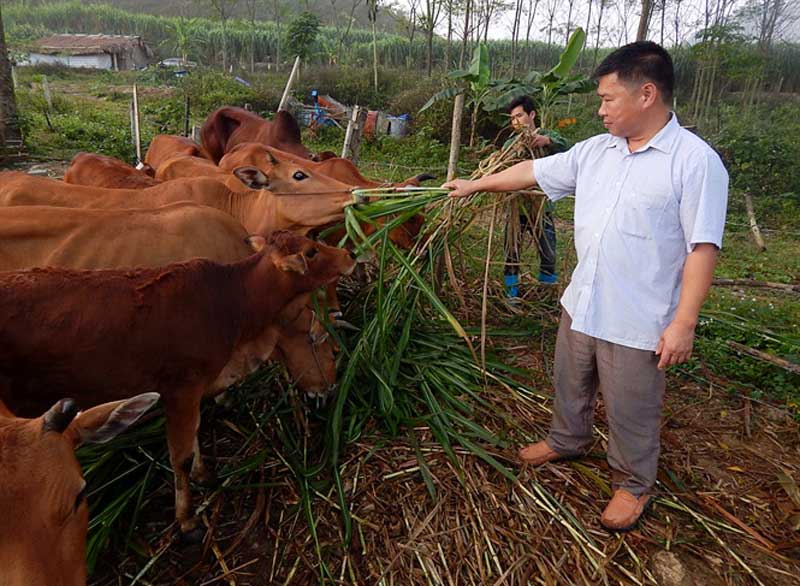 (HBO) – Thanks to the development of cattle farming, many disadvantaged households in Da Bac district of Hoa Binh province have gradually escaped from poverty and become bright examples of agricultural production.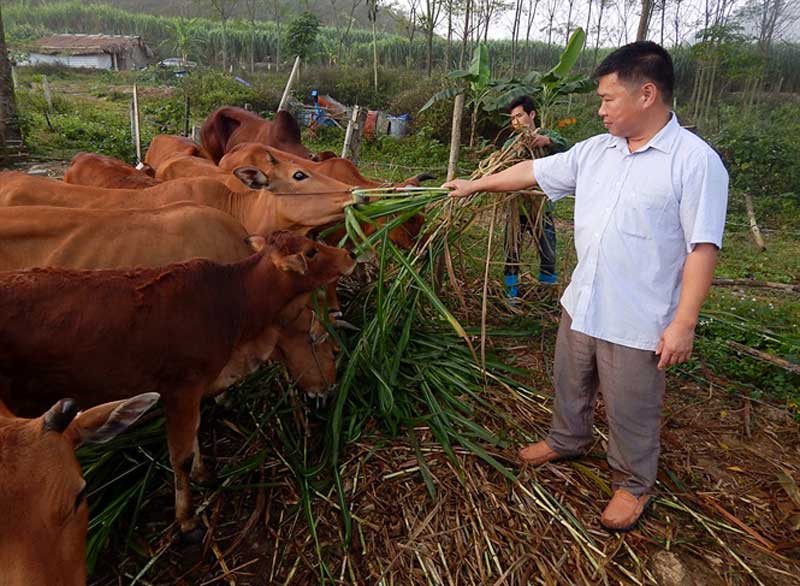 Luong Van Suong, a resident in Na Loc hamlet of Dong Chum commune (Da Bac district), is running a household-scale farm of 100 cows.
Over the past years, Da Bac has effectively implemented the district Party Committee's Resolution No 06-NQ/HU on developing cattle farming, thereby creating momentum for animal husbandry.
Programmes and projects have been carried out to form cattle fattening models, transfer scientific and technological advances, and conduct cross-breeding to improve the breeding herd. The number of cross-bred cattle is now accounting for some 35 percent of the total cattle population.
Local farmers have also promoted the cultivation of plants as feed for cattle, the use of agricultural by-products in cattle farming, and disease prevention and control measures.
After nine years of implementing Resolution No 06-NQ/HU, the local animal husbandry sector has gained new strides forward. In particular, the numbers of farmed buffalos and cows have surpassed annual targets, with 9,052 buffalos and 9,415 cows at present.
Statistics show that animal husbandry generated almost 385.28 billion VND (nearly 16.8 million USD) for the district by the end of 2020. A number of concentrated cattle farming models have taken shape.
The achievements obtained so far showed that promoting cattle farming is a breakthrough step in socio-economic development in Da Bac, helping to fuel agricultural and rural development in the district in the Doi moi (Renewal) period./.