(HBO) – Member of the Party Central Committee and Secretary of the provincial Party Committee Ngo Van Tuan held a working session with the provincial Transport Department on April 22 to review the transport development planning and the implementation of key transport infrastructure projects.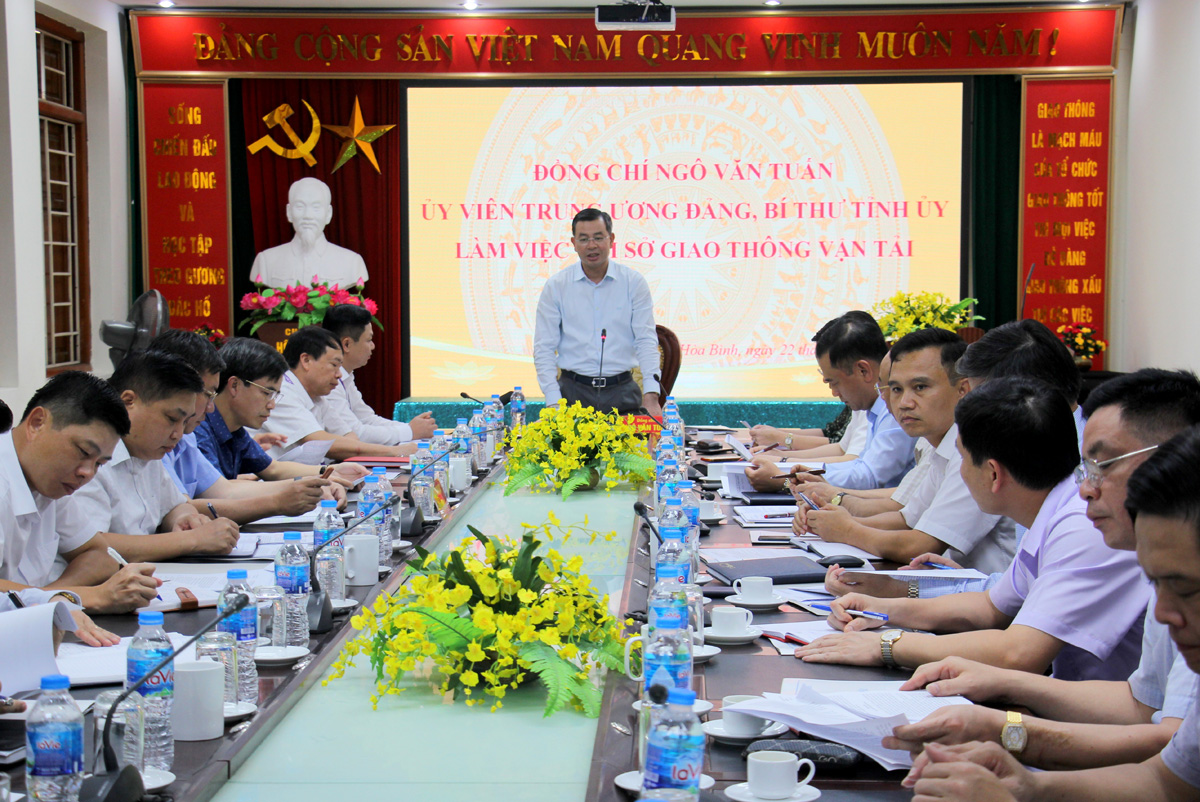 Member of the Party Central Committee and Secretary of the provincial Party Committee Ngo Van Tuan speaks to conclude the event.
In accordance with the Master Plan on provincial transport development till 2020, with orientations to 2030, the provincial Transport Department made a list of transport projects, and made recommendation to the provincial People's Committee regarding investment in transport under the mid-term 2016-2020 public investment plan and beyond. The department also advised the provincial People's Committee in issuing a plan to carry out the 2018-2020 master plan on the development of inland ports and wharves.
During the 2020 – 2025 period, the province will focus on several key transport projects such as Hoa Lac – Hoa Binh expressway (the second stage), Hoa Binh city – Moc Chau road, Hoa Binh city – Kim Boi road, the provincial road 433, and the road 436.
The department suggested the province soon integrate the planning of transport sector in the provincial development master plan, contributing to improving the efficiency and effectiveness of State management in transport field. It proposed the provincial authorities pay attention to allocating capital to, attracting investment in and pooling resources for transport development in line with the approved planning. The province was also asked to direct agencies and localities to speed up site clearance so that transport projects can be hastened.
Tuan highlighted the importance of transport to socio-economic development and hailed the transport sector's contributions to the province's growth.
He required the sector to streamline apparatus to improve operating efficiency. In particular, the sector was urged to play a more proactive role in planning work with a long-term vision in service of socio-economic development, draw investment in the province and pool resources for transport infrastructure development.
In the immediate future, the Secretary asked the sector to disburse capital in a safe and effective manner, promptly complete key transport projects and procedures to start key projects during the 2021-2025 period./.