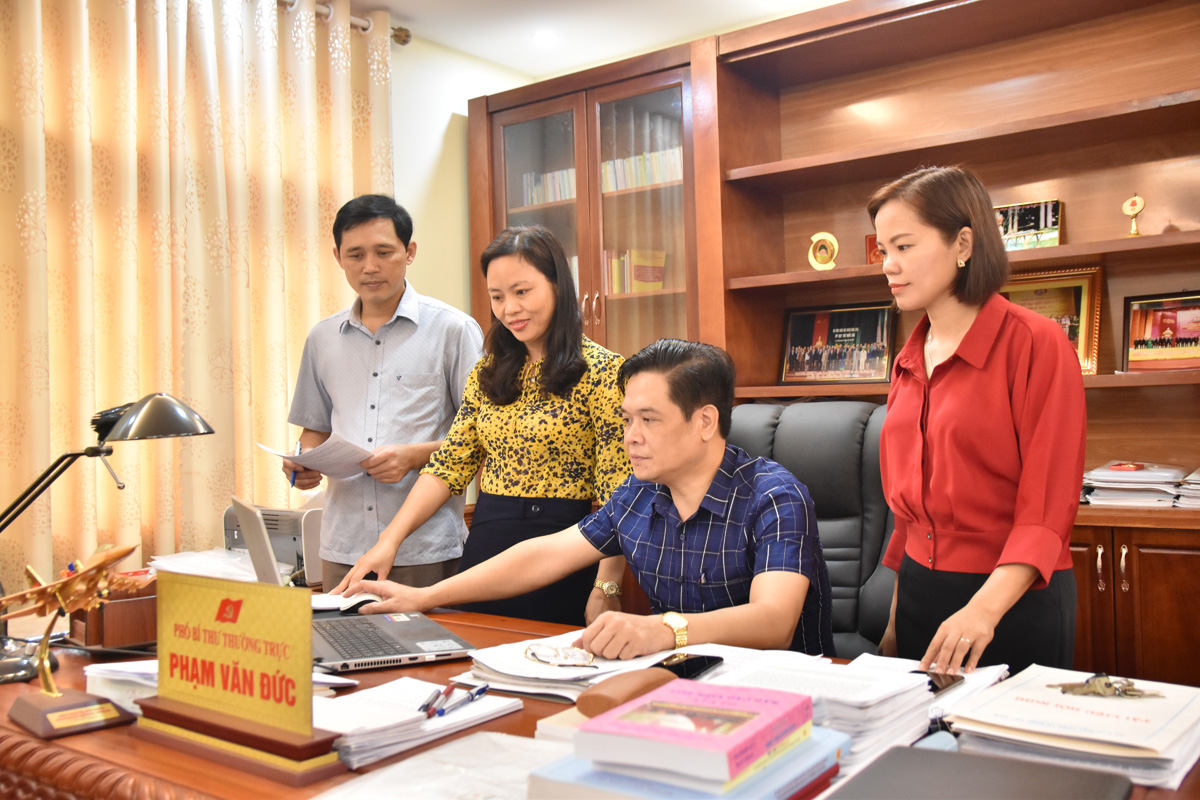 (HBO) – A strong consensus on determination and actions of the entire Party organisation, administration, and people in Lac Thuy district will be a driving force and key factor to help the Party resolution become part of the local life, stressed Pham Van Duc, Vice Secretary of the district's Party Committee.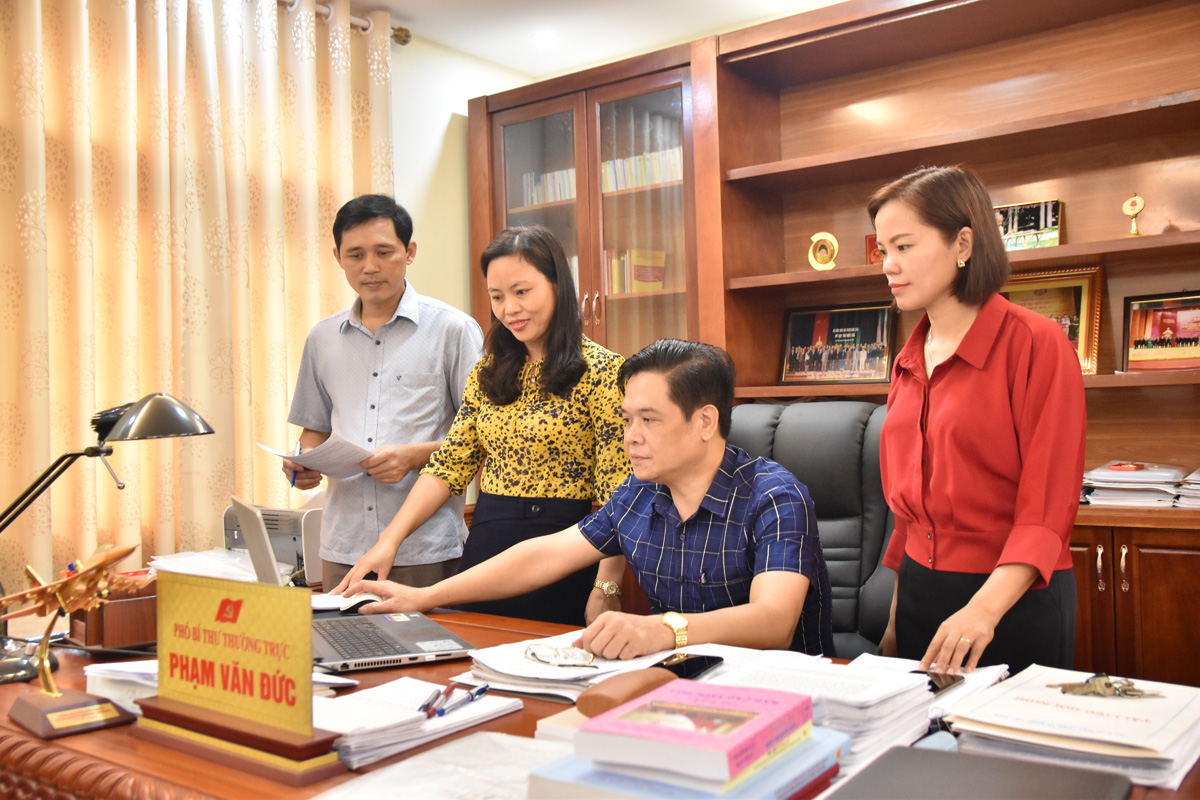 Leaders of the district's Party review a communications plan for the implementation of the 13thNational Party Congress's Resolution. (Photo: Xuan Dat from Lac Thuy district People's Committee Office).
The local Party Committee has issued a plan on organising training courses and communications activities on the 13th National Party Congress's Resolution and implementing the document.
Duc affirmed that the committee considers the study and implementation of the resolution an important political task to be done in a quick, serious, practical and effective manner in association with other political tasks of the district.
Outcomes of the implementation of the plan and related programmes are the foundation for assessing the performance of Party committees, administrations agencies and units at all levels as well as of their top leaders every year and throughout the current tenure, he said.
The district has set out strategic breakthroughs for socio-economic growth during 2020 – 2025. The 25th congress of the district's Party organisation approved 20 key goals, aiming to make Lac Thuy one among leading localities in Hoa Binh province./.