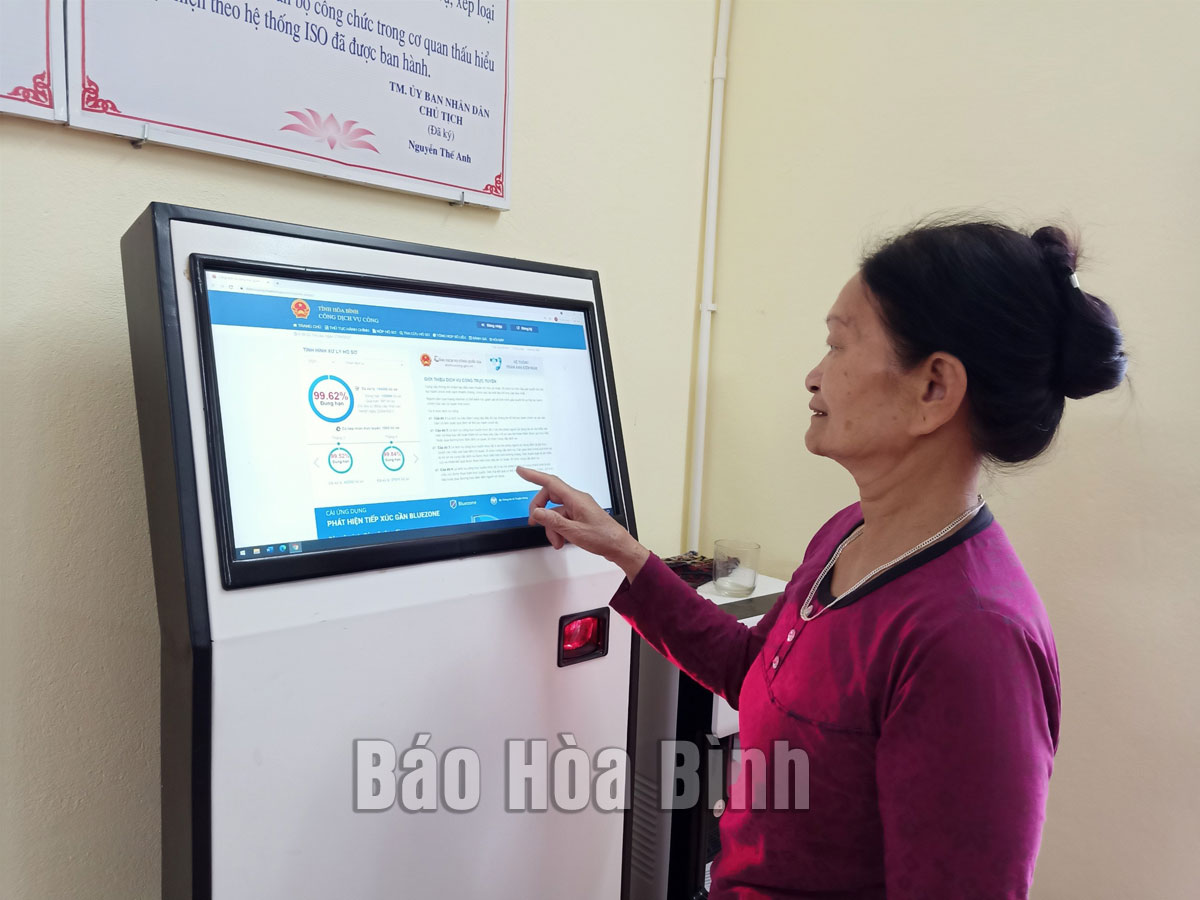 (HBO) – Identifying administration modernisation as the basis to build e-administration, Cao Phong district has invested resources in upgrading technical infrastructure and applying information technology to activities of administrative agencies, thereby improving productivity, reducing operational costs, saving time, and providing better public services to people and businesses.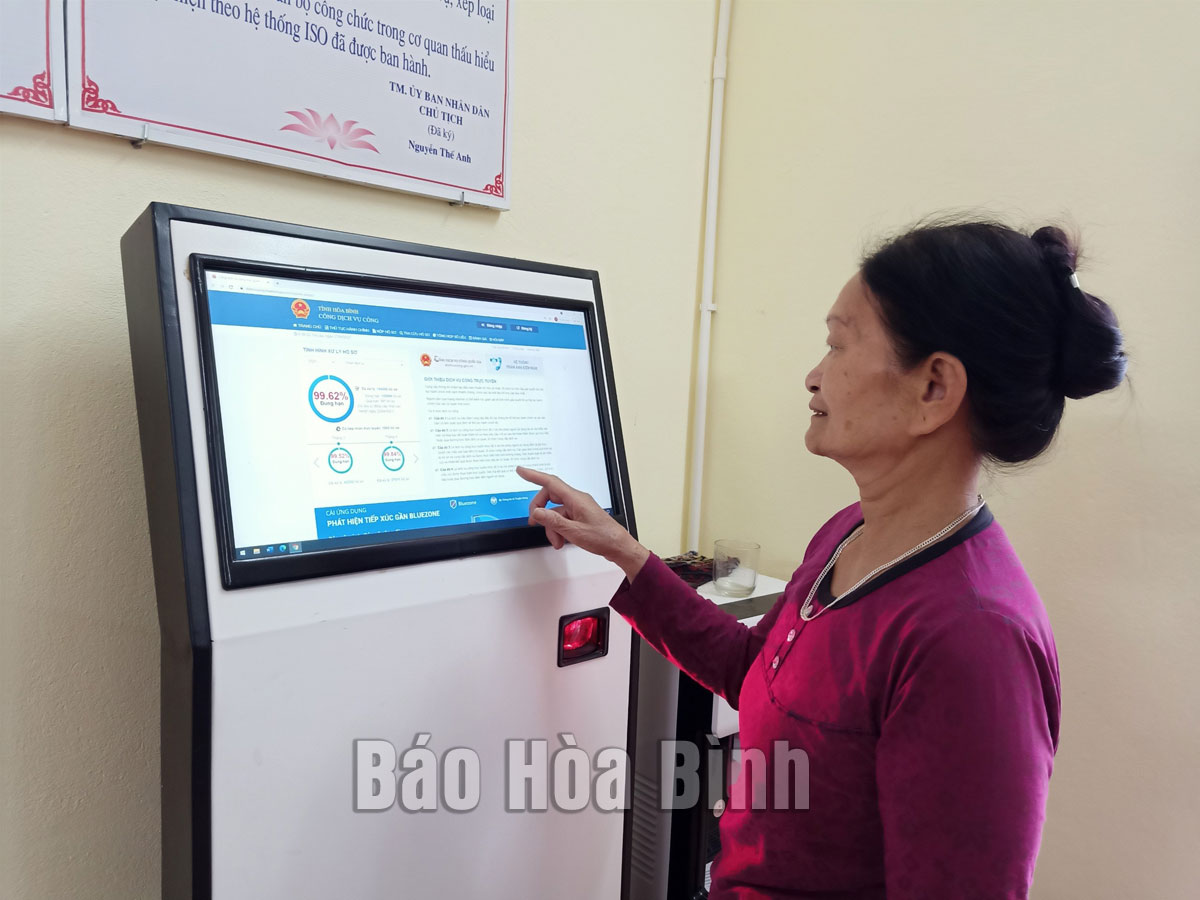 A resident in Cao Phong township of Cao Phong district looks for information at the single-window division of the township People's Committee.
Notably, Cao Phong district has paid attention to applying IT to activities of agencies and units under its People's Committee, as well as those in its localities.
All cadres and civil servants from the district to grassroots levels are now skilled at using computer while the use of e-documents has been promoted at State agencies. At present, all the 10 communal-level localities in the district have carried out the single-window mechanism, which has proved effective.
Recently, Cao Phong has worked on institutional reform and streamlined administrative procedures, obtaining initial encouraging outcomes. It has also boosted communications to encourage people and businesses to use online public services to settle administrative procedures.
So far, the Hoa Binh provincial Department of Information and Communications has granted 295 work email addresses for cadres, civil servants, and public employees of specialised agencies and non-business units of the People's Committees of Cao Phong districts and its localities. More than 100 digital signatures have been applied in the district, enabling 100 percent of agencies and units to use digital signatures when issuing documents.
Nguyen The Tung, deputy head of the district's office for home affairs, said localities in Cao Phong district have made improvements to the settlement of administrative procedures under the single-window mechanism. Machines have also been installed at their single-window divisions to help people look up information.
These moves have helped improve State agencies' performance and win over people and businesses' satisfaction and trust, he noted.
In the time ahead, local authorities will continue ordering agencies to effectively apply IT to their activities, capitalise on the online information network linking the district People's Committee with the provincial administration, step up administration modernisation, and apply the ISO 9001:2000 quality management system to administrative bodies.