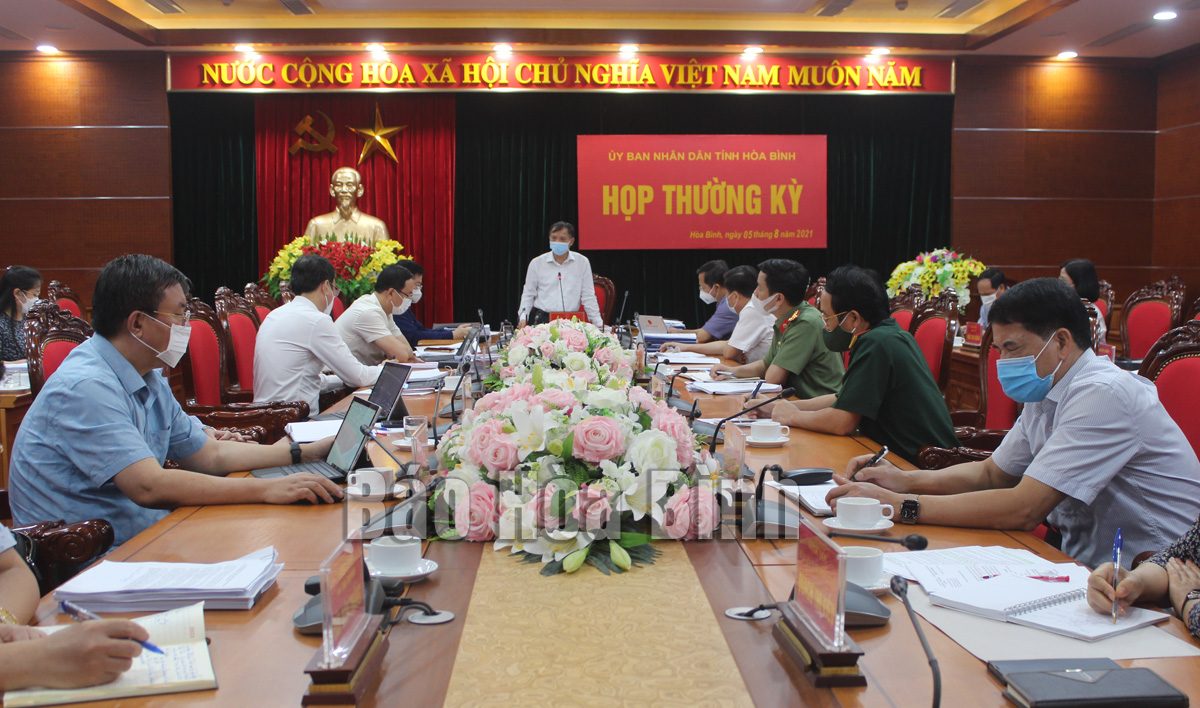 (HBO) - The Hoa Binh People's Committee on August 5 held a regular meeting to discuss socio-economic development matters under the chair of Chairman Bui Van Khanh.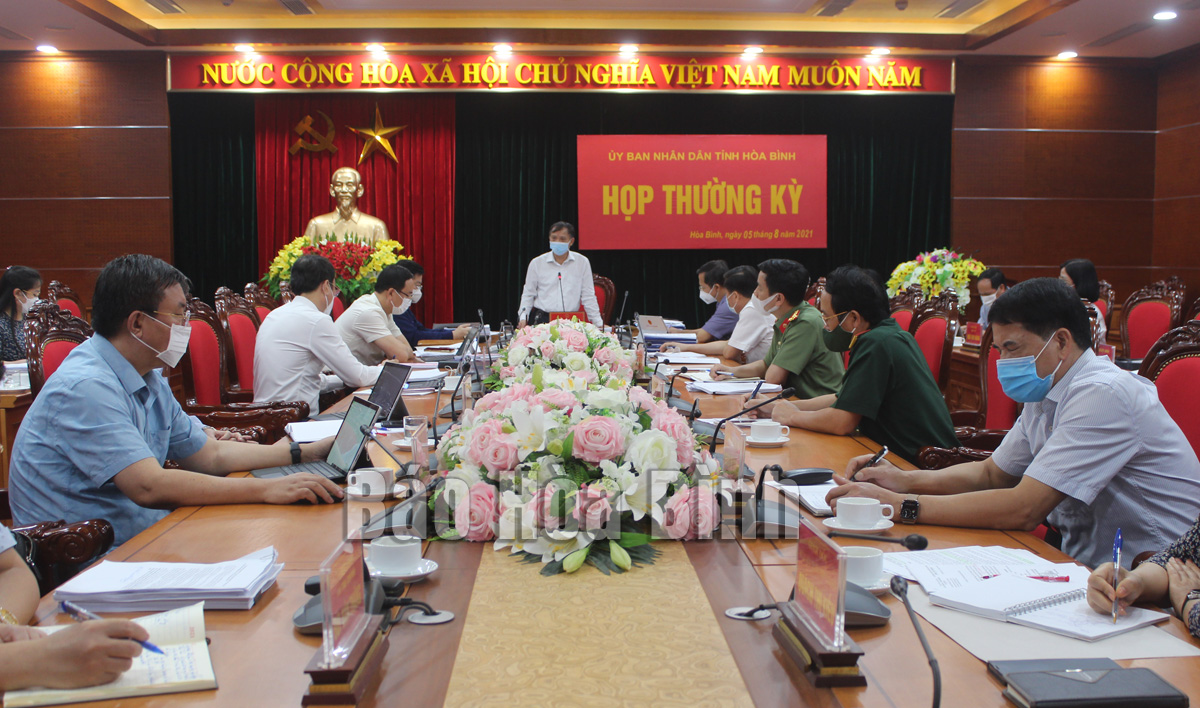 Bui Van Khanh, Deputy Secretary of the provincial Party Committee and Chairman of the provincial People's Committee, speaks at the meeting.
Under the direction of the Hoa Binh authorities as of July, local sectors and agencies had actively worked to fulfil the goal of socio-economic growth and COVID-19 prevention and control.
However, shortcomings remained, including slow land clearance process in some projects and low disbursement of public investment.
Concluding the meeting, Khanh ordered localities and public agencies intensify budget collection measures, particularly concerning land use fee; and speed up the disbursement of public investment.
He requested localities and public agencies involved raise their responsibility for the work.
Concerning COVID-19 prevention and control work, the Chairman highlighted the need to tightly monitor open trails to prevent the disease from entering the province and promote the role of COVID-19 communications and prevention teams in the community.
A plan to build a COVID-19 treatment hospital and the preparation of facilities and conditions in response to different pandemic-related situations are also necessary, he added./.